My new carryall is roomy enough for a bowling ball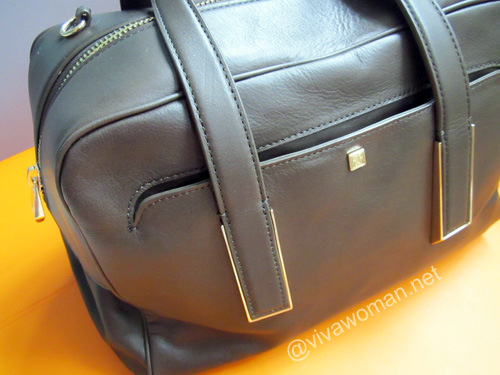 Thanks to some complimentary gift certificates I'd received, this Pour La Victoire Tate Satchel is my new carryall from Shopbop which is roomy enough to carry a bowling ball in there…LOL. Okay, the design and color is a tad boring but it fits my objective of having something sturdy and solid for a change. I'm definitely loving the buttery soft leather and the fact that it can function as both a shoulder bag as well as a hand carry.
I know I'd mentioned earlier that I wanted to get a watch. In fact, I had originally picked up some dresses in my cart but after mulling over the order for a day, I changed my mind and decided that I'll shop for clothes elsewhere. Somehow, I like to buy bags from Shopbop, particularly those on sale!
Again, I'm so pleased that I received it within four days of ordering from Shopbop. The efficiency is so awesome that it makes me wanna order some more because I'm eyeing another bag but I guess I'll wait next month and hopefully it'll still be on sale then.
And speaking of sale, you may like to know that Shopbop (my referral link) is currently having a big sale where you can save anything from 20% to 35%, depending on the amount of your purchase. Just enter promo code BIGEVENT12 durin checkout. Offer is valid through 26 November.
Happy weekend shopping! (~_#k8SjZc9Dxk)
© www.vivawoman.net copyright notice ☺
______________________________________________________________
Comments