Share: do you mind bloggers earning cash out of you?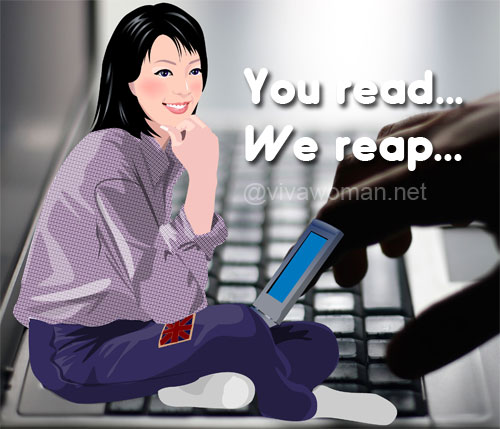 I don't know if this is apparent to all of you but many bloggers make money out of their blogs. Well, I do. There are many ways beauty bloggers can make money and most of the sources of our income revolves around you. Yes, you! At the simplest level, we are able to generate some blog revenue via banner advertisements owing to your visits that contribute to our traffic numbers. And at a more interactive level, we can also generate income when you make purchases via some of our affiliate links.
Rewards program
An example is one of my recent posts about iHerb, where I had put up a promo code. Interestingly, I noticed that many of you actually used the promo code even though I had declared that I would benefit if you use it since it's part of a rewards program. So it seems to me that many of you do not mind me making money out of you?
Affiliate relationships
While I try to be as transparent as I can, I don't always declare affiliate relationships in every post because I already have a disclosure policy on this blog. But if it's something like an MLM structure, I'll always make mention so that you'll know.
Advertorials
Other than direct monetization through your purchases, I sometimes write advertorials. I always declare them within the post but I just wanted you to know that the only reason I'm able to charge a fee for them is because you contribute to my readership numbers.
Blogging isn't free
Okay, I'm not going indepth on how I generate income from my blog but blogging isn't a free for all. Apart from the time spent in crafting a post, I have to pay a 3-digit figure hosting fee each month just so that the blog is always up and never down. So personally and obviously, I don't mind that a blog I'm reading is generating income.
Over to you
But being a blogger and in the know about how things operate, my views aren't a great representation of the readers out there. So I'm keen to know how my readers feel about this topic. Do you mind that I make a buck out of you reading my blog? Or that I generate some reward points that translate into cash? Would you buy products from a blogger and would you support a blogger that promotes a brand just because she's paid to do their social media marketing? And if you're a blogger, I'm keen to know your views on this topic too!
Comments