Beauty blogging: how to build your blog to sell it off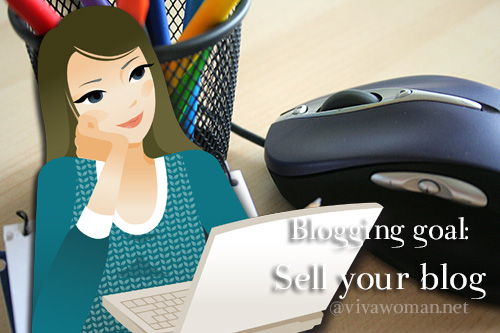 A number of you were surprised when I mentioned that I was negotiating to sell off this blog. Some of you are probably wondering how is it even possible. Well, anything is possible in the Internet world. I mean if women can auction off their chastity online, what's selling a blog really? Anyway, it's something that is already gaining momentum in recent years and in Internet lingo, it's called website flipping. It's good business because as a seller, you can get a tidy profit and for the buyer, they can gain an established site that brings them good money without having to build it from scratch. However, not every site can be sold and so with my first hand experience at having nearly sold off this blog, let me share with you why you should be building your blog to sell it off.
Contrary to general perception, it's quite easy to get your blog sold. If you're making like $1000 a month through your blog, it can already be sold for anything from 12x to 24x of that amount or even more. So yes, income is the key. But to me, it's not the whole key. You can set up a real crappy blog and still make income if you know how and then have it sold off. There are people who will buy a crappy blog as long as it makes them money.
But what I think is better is to build a blog that is so good that you've got the upper hand in the negotiations. In fact, part of the negotiation may even be to keep you as a blogger after the deal goes through. So with this in mind, let's talk about what makes a blog sellable.
1. The older your blog, the better it is
I was really surprised that the age of this blog came up as an advantage. It wasn't an obvious advantage to me but according to expert sources, the longer you blog, the more valuable your site becomes because it is deemed as being established and hence, more reliable. So if your blog has been around for awhile, that's great news to begin with!
2. A sizeable traffic from search engine is a big plus
Huge traffic number is a consideration but more importantly, the numbers must be consistent to show that your blog has survived the major Google updates like Penguin or Panda without losing too much ground. Potential buyers actually prefer that your main traffic comes from search engine rather than regular readers because in the event the ownership is completely transferred over, there is a high chance of losing your regular readers. So while your regular readership is a good thing, I'll urge you to go learn something about SEO and social media marketing to boost up organic traffic if those numbers are currently low or if most of the search traffic are for images. In addition, make sure you have Google Analytics installed to monitor your traffic. Potential buyers would ask for access into your account to view your traffic.
3. Good content attracts interest
The reason why content is important is because it'll help grow your traffic numbers. In addition, potential buyers will use your content to consider suitable affiliate programs they can run on the blog. So stop blogging just about hauls and free events. Spend more time writing serious quality content on tips, tutorials or reviews rather than useless stuff that few people want to read.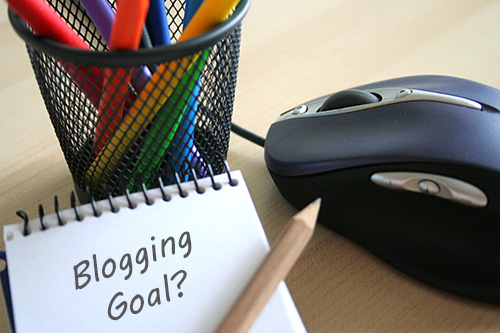 4. Quality branding scores some points
Branding helps if it can build the blog's traffic numbers and income. So to some extent, awards, media exposure and industry recognition are useful but only in so far if it boosts your traffic numbers and earning potential. But if you do the rest right, chances of your blog being known will automatically be high.
5. A personal identity blog is unlikely to get offers
If your blog is named after you, the chances of being offered is probably lesser. So if your blog has a lot of FOTDs or OOTDs, it's not going to generate too much interest only because it'll be hard to replicate the content unless the buyer offers to keep you onboard as a blogger. Also, I doubt you'll want to sell it off too. So be strategic when it comes to picking a name for your blog.
6. Must be a WordPress blog on a self-owned domain
Your blog must be running on WordPress. It should not be hosted on a free domain like blogger. The domain should also not be shared with another blog or site. Hosting should also be clean in the sense that it is easy for you to hand over your domain easily once it is sold.
7. Proper records of your blog data are important
Due diligence is a key part of getting your blog sold. So in this area, what would help is that you've always maintained a clean record of your blog income and blog expenses. Also, in anticipation of a blog takeover, do consider creating a list of all the user ID and passwords of the various networks your blog is involved with.
8. Clear copyright of content and images is critical
Make sure that you're not copying content or stealing images elsewhere because you'll be accountable for any legal disputes that arises due to the information on your blog prior to the sale. Stay clean and you will be safe.
9. Income earned should be transferable
Potential buyers want to be able to generate income once they take over. So make sure you have income that are transferable and are not tied to your services unless you're selling the blog and your services too.
10. Configure your social media network accounts transferable
When you sell your blog, you'll also release your social media accounts related to your blog. Hence, make sure the accounts can be transferred over to the buyer without issues. For example, if your Facebook page is tied to your personal Facebook account, it might be a bit troublesome when the time comes for it to be transferred.
Okay, that should be enough to keep you busy optimizing your blog for sale. My objective in writing this piece is really to give you some pointers on how to build a rock solid blog that is counted as a good asset. In fact, you can set selling your blog as an objective and I guarantee you that it'll help you to established a great blog with good income. Whether or not you want to sell it off eventually, that's another matter altogether. But you can't deny that it's a feather in the cap if someone makes a good offer for your blog somewhere along the way. And I say that goal definitely beats setting up a blog just to attend events and get freebies any time!
So as a matter of curiosity, would you sell your blog if you're a blogger? And if you're a reader, would you continue reading a blog knowing it was sold?
Comments