Tom's of Maine Natural Long Lasting Deodorant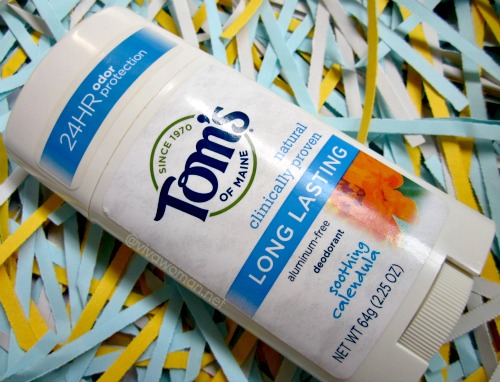 I'm always up for trying out natural deodorants if they're well reviewed and this one is, going by the raves at iHerb. But I'm wary as well because the scent that emits from the armpits is so important for social acceptance. Send the wrong smell and you're completely done for—acceptance and reputation all down the pits! So how did the Tom's of Maine, Natural Long Lasting Deodorant, Soothing Calendula fare for pits sake? Well, read on to find out…
About the brand
First off, Tom's of Maine is based in US since 1970 and formulates products such as toothpaste, toothbrush, mouthwash, deodorant, dental floss, and soap that contain minimum artificial fragrance, colors and preservatives. The brand is against animal testing and using animal ingredients. The Tom's of Maine, Natural Long Lasting Deodorant is aluminum-free and described as being able to protect 24 hours a day! I thought that claim is really far too bold.
Ingredient list
Propylene Glycol, Water, Sodium Stearate, Aloe Vera (Aloe Barbadensis) Gel, Witch Hazel (Hamamelis Virginiana) Water, Glyceryl Laurate, Sage (Salvia Officinalis) Extract, Fragrance, Chamomilla Recutita (Chamomile) Flower Water, Lemongrass (Cymbopogon Schoenanthus) Oil.
No long protection for me
Tom's of Maine, Natural Long Lasting Deodorant, Soothing Calendula has a pleasant, slightly lemony scent that most people will probably like. However, I don't find it too effective for my armpits. In fact, I don't feel safe wearing this out at all. 24 hours protection? Well, certainly not for me! It's good as long as you don't perspire but once you do, this deodorant is going to betray you big time and you'll wish you've never used it in the first place.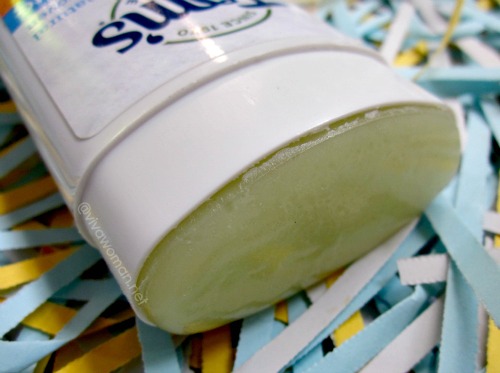 Affordable but ineffective
So I don't know why there are so many good reviews on this product. I gave it a longer time to work, thinking that I may have been adjusting to the detox period but the performance never improved overtime. As a result, I can only use this at home when I'm less active. Even then, I won't say this is long lasting as it certainly doesn't offer me 24 hours protection as claimed. The price is quite affordable at US$5.63 but if it doesn't work, then what's the point? The Crystal Body Deodorant, which costs around the same price, is certainly a better bet for me.
Comments