How to pose for a picture after having a filling buffet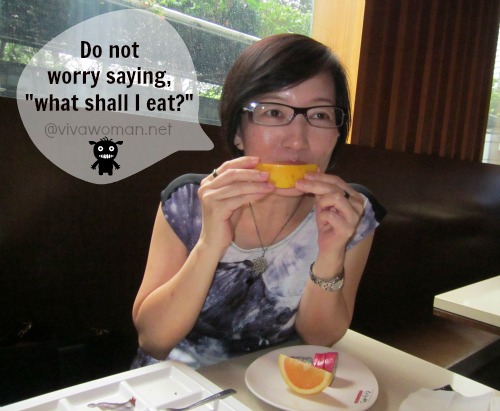 Just before writing this post, I weighed myself—a whopping 51.6kg! That's an increase of 6kg in a space of a few months! Oh grief! I no longer can slip on my jeans but instead, I have to literally jump into them. And the belt, which I used to put on to tighten the pair of jeans to my waist, is now history. *sigh* I've been telling myself that I need to shave some of those kilos off my butt and I need to do so fast but all the time, not controlling what I put in my mouth! So here's a random post to show you what I've been feeding on.
We eat out quite a bit but I'll say we're not exactly that adventurous as we usually head back to the same places we like. Like Kuishin Bo at Suntec City for the Japanese buffet. How many of you know that buffets are bad news for weight management? Totally awful! You can eat anything and everything!
Like these lovely Japanese desserts. I had this whole plate ALL to myself after eating plates of sushi, sashimi and other stuff. When my hubby saw this, he rolled his eyes incredulously and pretended he didn't see them.
I tried to salvage by having more grapefruits (well, they're known to help one lose some weight) and pickles. Okay, I don't think pickles does much to help with the weight issue but I just love them. They're so crunchy and delicious.
Something else I found interesting at the restaurant is this Japanese teapot soup. Yeah, soup not tea but it does feel like you're drinking some sort of a thick flavored tea. Nice to try if you haven't.
I'm so full that I'm skipping dinner altogether to make myself feel better. HA. But it doesn't help that I was walking around with a loaded tummy. I kid you not that I had to breathe in real hard, tuck in my tummy and force a smile when I posed for this picture. I think I need to wear a corset! LOL.
Outfit of the day: Top with eagle print from ASOS. Juicy Couture Freya Tote from Shopbop. Jeans from Guess. Shoes from Pedal Works.
© www.vivawoman.net copyright notice ☺
______________________________________________________________
Comments