Less hair fall with odd-shaped Tangle Teezer hairbrush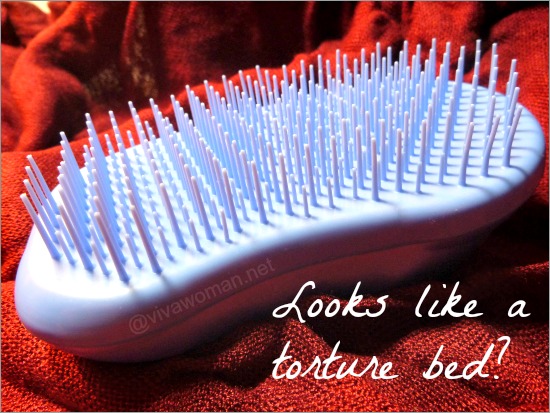 I'm not one who jumps onto the trend wagon easily but I did recently, quite by accident though. Now, I have been quite obsessed with hair products for a while, and I spotted this Tangle Teezer hair brush while window shopping. The tacky color and odd shape called out real loud to me and so I decided to buy it. On hindsight, that was actually a wise decision!
Made my hair completely smooth and shiny
The moment I got home, I used it immediately and brushed it through my hair. To my surprise, it went through my hair with complete ease! Almost not satisfied with not meeting a single tangled end, I brushed through my hair again, and again, and again! It took several brushing before I concede that this brush did the trick. I've bought and threw away many hair brushes before this and none of them made my hair feel this way. My hair was very smooth and shiny after using the brush, something I never experienced with any of the hair brushes I've used.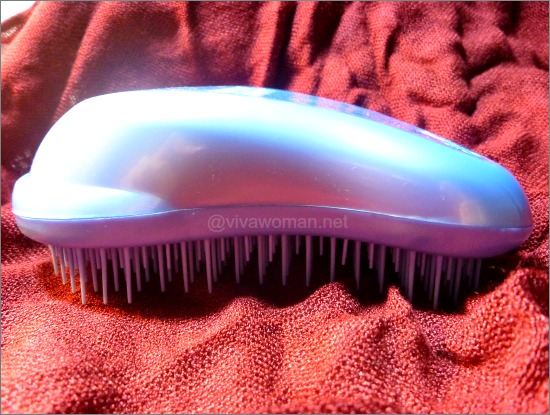 Works wonderfully even with my hair wet
The moment of absolute truth was when I used it after shower, with my hair toweled dry and still wet. I usually comb my hair before putting on any hair oil because I don't want to stain my brush with oil. So bear in mind that this is brushing wet hair with no treatment serums or anything. But lo and behold! Even with wet hair, this Tangle Teezer hairbrush smoothed out my whole head of hair with complete ease! I was seriously impressed! I have been using this hair brush for a week now and I love it. I am even thinking of buying a compact version to keep in my handbag when I go to work, even though I really shouldn't because I never comb my hair with a brush when I'm outside.
Lesser hair fall
Another thing I'd noticed since using this brush is that my hair fall has significantly lessened. I don't drop a lot of hair to start with when I brush my hair, but when I use this Tangle Teezer in the mornings, nothing comes out. Okay, maybe just 1 or 2 strands, but seriously that is it! I think what it does is it doesn't tug on hair and cause unnecessary hair fall, which tends to happen with me no matter how gently I brush my hair.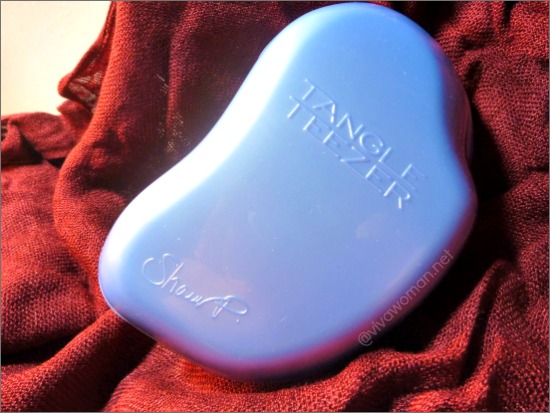 Good for fine hair prone to breakage
With something this amazing, I went to look up the name and find out more about it. Turns out, it is quite well known online already. I was quite surprised to even find a fair bit of negative reviews on it. But from what I've read, for ladies with a thicker mane of hair, you may find it quite useless. My hair is long and the strands are fine, so this works very well for me as normal hair brushes will break my hair if I pull too fast sometimes. I think this hairbrush will work brilliantly on finer hairs that are prone to breakage.
Price and availability
I bought mine at a Watsons near me for about S$26 (forgot the precise figure). I haven't checked out the Watsons in Orchard area yet, but I'm sure they have it in stocked, and possibly in more colours. You can get the compact version (smaller and comes with a cover) online from luxola.com and it retails for S$34.90. They also brought in a waterproof, non-slip version for use in the shower that sells for S$29.90. However, they don't seem to carry the original one, which is the one I have.
Am I the only one crazy about these hair brushes? Let me know if you own it and whether you love it as much as I do!

Comments