Make every day a good hair day…even when it is not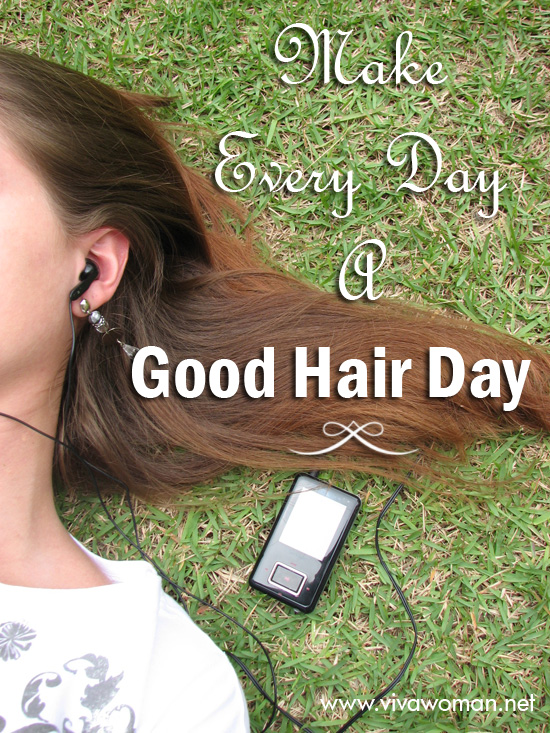 I'm facing a bit of a hairy conundrum at the moment: I don't know who to go for my next haircut. You see, I broke off a long-term relationship with my hairstylist some 48 weeks ago. I'd anticipated this day but let's just say it happened prematurely. The decision wasn't easy especially since I've been going to him for ages and he knows my hair and my temperament pretty well. But I just couldn't handle his nonsense like making me wait at the salon while he went TV shopping or threatening to cancel my appointment when I was 10 minutes late. The last straw was when he gave me some lame attitude when I complained that he had cut my hair too short. I decided enough was enough. Friend or not, I was taking my money elsewhere.
So some 48 weeks ago, I went to another hairstylist after sifting out all your recommendations for me on my Facebook page. To be fair, I was very satisfied with the first haircut. But that was it. The next few haircuts were mediocre and I felt he couldn't meet my expectations that well. However, I was still willing to go back to him on account that he and his staff are not so talkative and I don't get annoying, unsolicited comments about my hair (or lack of). But the last haircut was a disaster. He had cut it too short and stepped it too much. It was a dread looking at the mirror every day. Although it has since grown longer and is looking better, I was quite shaken by the entire snip.
Okay, shaken is a bit of an exaggeration and I'm just being emotional. But being fellow women, I think most of you can emphatize with my feelings. My hair is my crowning glory and there is no way I can justify a bad haircut. While I can go back to him and correct him on the way he should have cut my hair, I just feel that it is a bit of a hassle because he obviously did not take into consideration my hair texture and head shape when he last did the job. So how can I trust him with my hair going forward? I mean, I can't be taking my hair for a gamble each time I go for a haircut right?
I'm currently wondering if I should find another hairstylist but I always feel both vulnerable and fearful about new, unknown hairy territories. I don't want to deal with another new hairstylist. More importantly, I've come to an age where I cannot stomach another negative comment about the state of my hair any more. Or rather, I don't want to. Come on! Why should I pay someone money and have that person or anyone else assisting him or her point out what I do not like to hear?
The current question is: should I stay or should I go? I'd even toyed with the idea of returning to my ex-hairstylist. Well, only momentarily. I don't think I can bring myself to it. The idea of having been treated like a doormat still irks me. So no, I'm never gonna turn back. But what then? I really need to decide quite soon. Like in two weeks' time. And I hope I'll come to some wise decision sooner.
Meanwhile, I can't believe I just banged out 636 words on this hairy topic. I know it sounds really inane to some of you but for me, this is a big deal. If you've read till now, thanks for bearing with me. Thanks for allowing me to be emo. And oh, while it was a dread looking at my hair during the past two months, I wasn't moody. I just lived every day as if I had a good hair day. (#k8SjZc9Dxk_#k8SjZc9Dxk)
Comments