Tips to share: starve your skin regularly in the night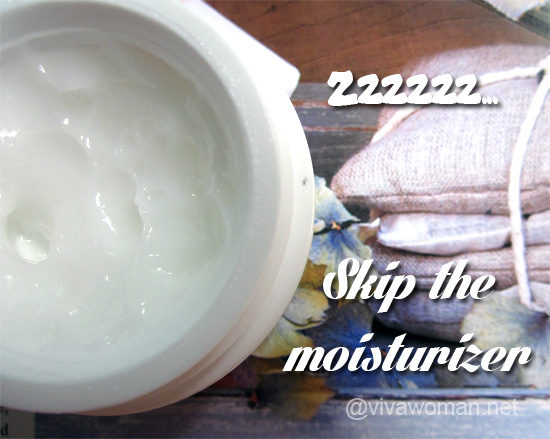 I've been doing something in my skincare routine that doesn't sound right but actually feels right. Curious? Well, I've been starving my face on some nights by not moisturizing my face at all before going to bed. Okay, I know, it's probably an OMG moment for some of you since everyone says moisturizing is so important. I'll also admit that this was quite unthinkable because I used to slather quite a bit of stuff on my skin in the night—think toner plus serum plus oil and sometimes plus moisturizer. I'd justified the multitude of products on the basis that my skin needs nourishing and what better time than in the night during bedtime? In a way, I wasn't wrong but I might have outdone myself with just too many products at times. Keeping it simple may actually benefit my skin and in fact, it has made my skin look fresher the morning after.
Over dependence on products
So how did I get started on this idea of starving my skin regularly? It was mooted when I first read on Dr Hauschka's website that moisturizing every night is not recommended. This is because while we sleep, our skin is actually hard at work regenerating itself, balancing oil production and expelling impurities. However, regular application of night creams interferes with these essential tasks, and over time skin becomes less able to care for itself. According to Dr Hauschka, use of nighttime moisturizers signals the sebaceous glands to cut down on moisture production, resulting in even drier skin. As a result, our skin becomes dependent on the products just to appear normal.
Our skin is smart
Initially, I was a little skeptical about that concept but after having tried it over a period of time I think there is truth in that idea. However, I had kept mum about it because I wasn't too sure if it's something to endorse upon until I came across another Chinese article promoting the benefits of starving our skin on some nights. The same article also agrees with Dr Hauschka's assessment that our skin is smart and has an amazing ability to care for itself—it is able to regulate, protect and renew itself and it only needs a little help along the way for the skin to achieve a natural, self-sufficient state.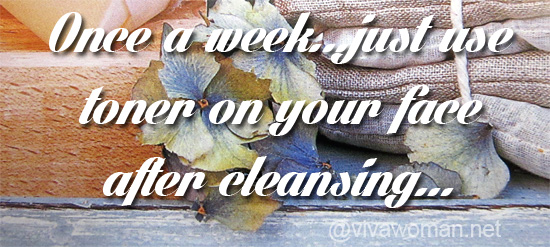 Hydrating to prevent TEWL
So what exactly is the little help? According to Dr Hauschka, balanced skin needs nothing more than cleansing and toning before bed. Well, that's what I do sometimes. Even though I don't moisturize, I focused more on hydrating my skin as trans-epidermal water loss or TEWL is significantly increased during the night (source). So on one of the nights in the week, I'll apply just toner and on another night, I'll just apply toner and serum. And for the rest of the five nights, I'll apply toner and two different serums.

No moisturizer for me
Yes, I've skipped the moisturizer at night (except on the eye area) but mostly rely on serums as it is better to apply products with active ingredients in the night since our skin is able to absorb the active ingredients during that time. I think my skin looks better than nights when I'd applied a heavier moisturizer! Somehow, my skin comes across smoother, as if the pores are smaller. My skin does not feel oily, not even on my usual T-zone. I'll even say it looks as if I have normal skin!
May not work as well for dry skin
However, I suspect this tip might not work too well for those with very dry skin. Or all least those with very dry skin should not starve their face just by feeding it with toner. Slapping a serum over might just work…you just have to try it for yourself to see how it'll work for you.
So what do you think of this tip? Has any of you tried starving your skin at night? Share your thoughts and experience with me!
Comments