Fashion accessories that tell you to choose joy daily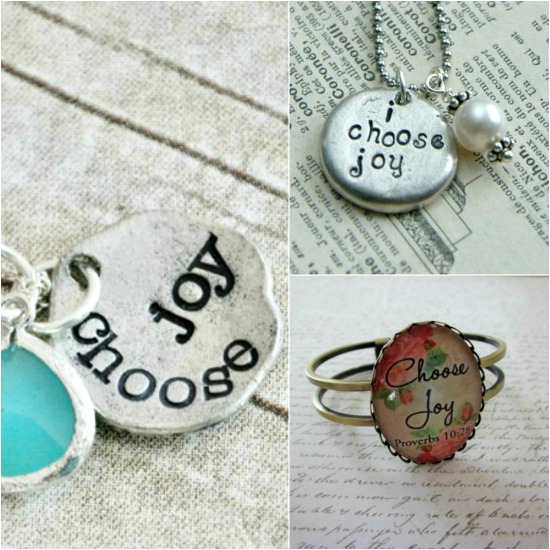 Many people tell me they want to have joy in their lives but it seems to elude them. These people seem to think that joy is something that finds them. But instead of waiting for joy to happen, you can choose to live each day with gladness in your heart. Yes you can! Stop agonizing over what you don't have and begin to be joyful in what you already have. That's a start! You certainly don't need to have a perfect life before you can have joy. And if that's still too difficult, perhaps you can consider wearing one of these handmade fashion accessories to remind you to choose joy.
These are a combination of accessories picked from Etsy, the online venue for all things handmade and they are all of unique designs. Prices start from US$25 onwards.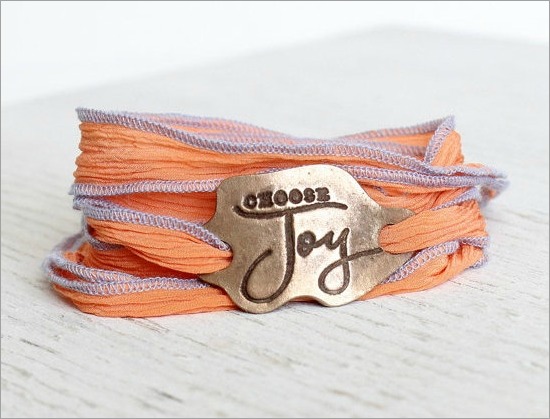 Choose Joy Silk Wrap Bracelet US$25.20
Hand sculpted from reclaimed bronze and strung on a hand dyed silk. Simply wrap around your wrist several times, tie, tuck in the ends, and you are ready to go!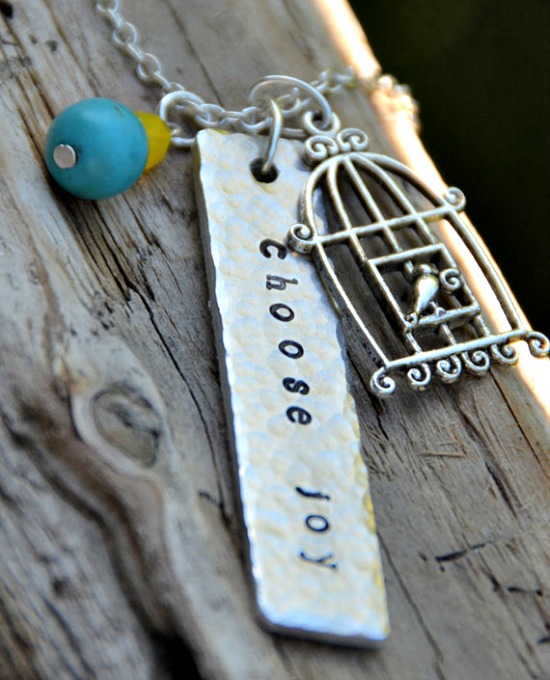 Choose joy metal stamped necklace US$25
This stylish, long necklace includes a metal pendant with the words "choose joy" stamped by hand. You choose the charm and bead of your choice to make it a one of a kind!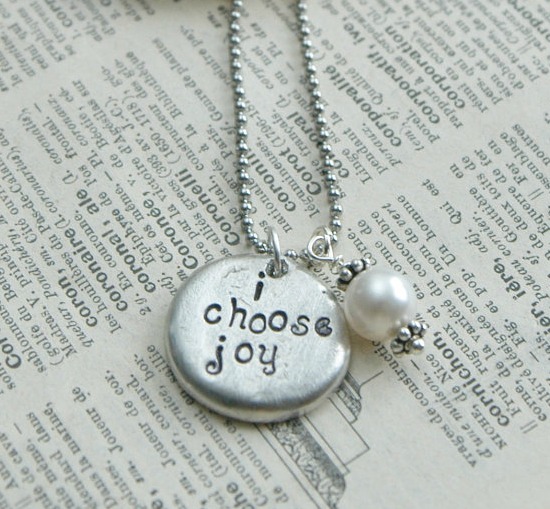 Choose Joy Pebble Necklace US$25
An imperfect pewter pebble necklace stamped with the words "I choose joy", along with a swarovski pearl drop, both hung from a stainless steel ball chain. The pebble is hand cast so it is perfectly imperfect, not quite round, but not oval either and in varying textures.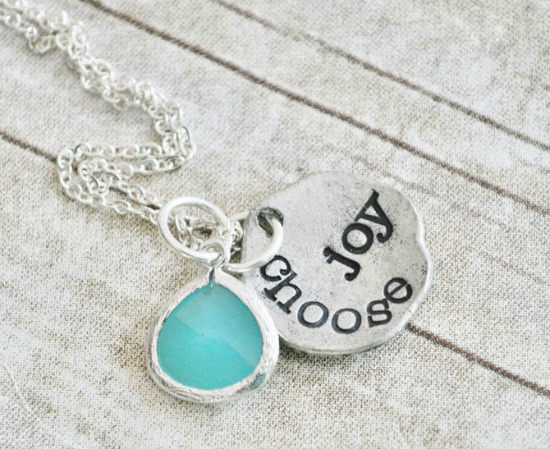 Choose Joy Hand Stamped Pewter Necklace with Aqua Stone US$41
A rustic hand stamped necklace full of character and a perfect reminder to choose joy every day! Necklace hangs on a 18″ silver plated chain and is adorned with an aqua glass gemstone.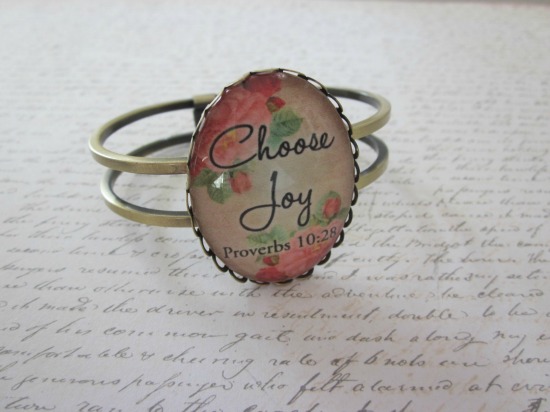 Choose Joy Vintage Rose Glass Lace Hinge Bracelet US$24.99
Hinge style bracelet that is not only stylish but comfortable to wear. This beautiful antique brass bracelet would also make a great gift!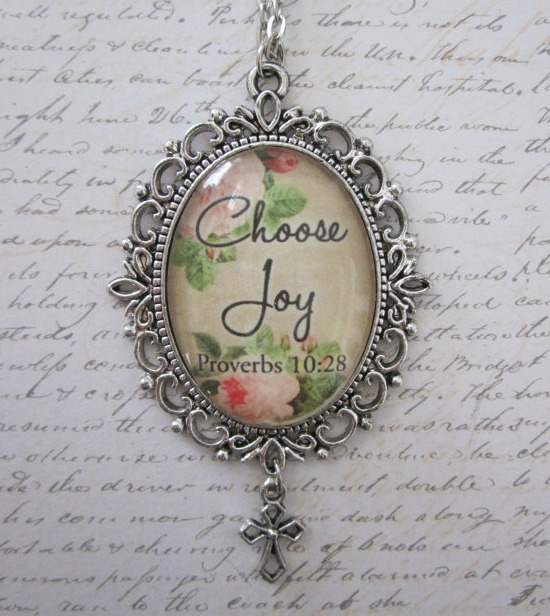 Choose Joy Vintage Rose Glass Filigree Pendant Necklace US$29.99
Designer series exclusive designs choose joy Proverbs 10:28 vintage rose design on a 1×2 inch filigree oval glass pendant with a silver cross charm on a 24 inch antique silver oval link necklace with a lobster claw clasp.
Okay, I need to qualify that joy is really more of an inner attitude and so it does not matter what you wear or do not wear. But I like the idea of wearing an accessory that reminds me of something positive. Plus if wearing one of these causes someone else to choose joy, I'll say that's surely something of a good cause.
© www.vivawoman.net copyright notice ☺
______________________________________________________________
Comments