My hair consultation at Thomson Specialist Skin Centre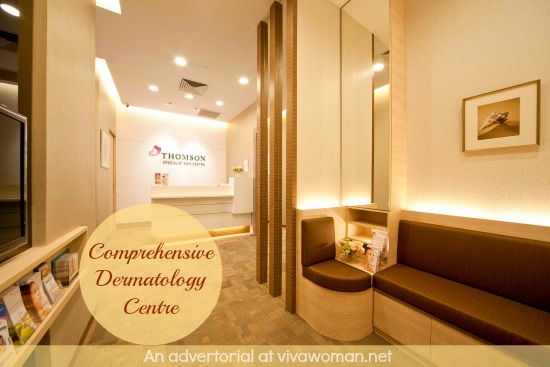 During one of the Saturdays last month, I paid a visit to Thomson Specialist Skin Centre and met up with dermatologist, Dr Tan Hiok Hee, to consult him about hair loss. Well, the purpose of my consultation was threefold. One was to find out about my own hair condition from a clinical standpoint, another was to understand the types of hair loss treatments available and finally, I wanted to know how Thomson Specialist Skin Centre differs from the usual salons that offer such treatments.
Treatments of all sorts of skin and hair issues
Perhaps some of you reading this may be wondering if Thomson Specialist Skin Centre is in any way related to Thomson Medical group. Well, your hunch is spot on as Thomson Specialist Skin Centre is a subsidiary of the said medical group. It specializes in outpatient medical services covering a comprehensive range of dermatologic conditions, including various kinds of skin, hair and nail problems such as acne vulgaris, contact dermatitis, eczema, psoriasis, rosacea, scabies, shingles, skin tags, viral warts and others. In addition to diagnosing problems, the skin centre also offers aesthetic treatments, laser hair removal, tattoo and mole removal. I also noted that it screens and treats sexually transmitted infections.
Trained in-house dermatologist
Apart from Dr Tan Hiok Hee, the other in-house dermatologist is Dr Audrey Tan Wei Hsia and both are trained in the diagnosis and management of various medical and cosmetic skin conditions as well as venereology. They are able to diagnose and treat skin problems in all age ranges, including babies and children to adolescents, adults and the elderly.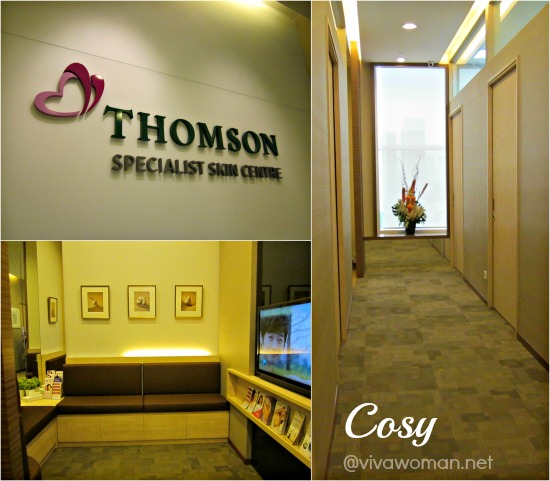 Assessment of my hair condition
Unlike the salons I've visited in the past to treat my hair condition, Thomson Specialist Skin Centre provides a more comprehensive diagnosis. I wanted to find out if I was suffering from hair loss and to assess that, Dr Tan not only examined my scalp thoroughly but also asked me a series of pertinent questions. After determining the root cause of my issue, which is a type of female pattern hair loss, he presented the available options and they included topical medication and oral supplements.
No hard selling, no pushing of packages
What I like about the entire consultation was that it was not perfunctory. Dr Tan was very thorough in his assessment and he was very patient to explain the problem and options carefully. I'll also add that he was friendly and warm throughout the entire session and that made me feel quite relax. More importantly, I was able to take my time to mull over the given options and there was no pressure to take any of them up immediately. So compared to a salon, this place is definitely safe as you won't be pressed to sign on packages. No hard selling. No pushy managers. Instead, you get professional advice from a qualified dermatologist!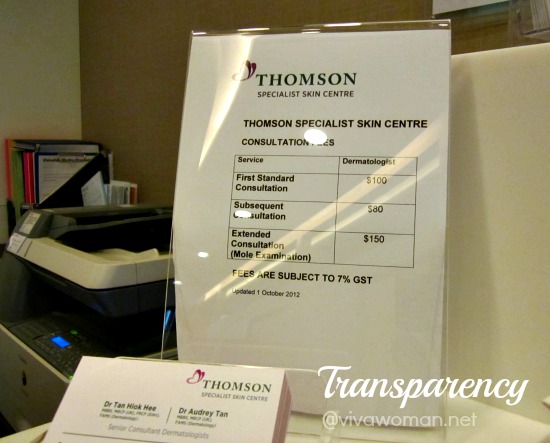 Transparency of prices
Because this is more of a medical outfit, all consultation fees are listed in the open. You can also find out the cost of the treatments during your consultation and so there are no hidden costs. Another benefit is that you also won't be cornered to purchase any products or services. So between a salon and such a centre, I certainly prefer the latter.
Patient friendly
Yet, Thomson Specialist Skin Centre isn't all clinical and sterile looking. In fact, it has a patient friendly and cosy environment. And while patients do not have rooms or cubicles to themselves, they are still able to freshen themselves at discreet areas, away from the prying eyes. I'm sure many women would appreciate having the privacy to check themselves at the mirror or touch up their makeup after a treatment.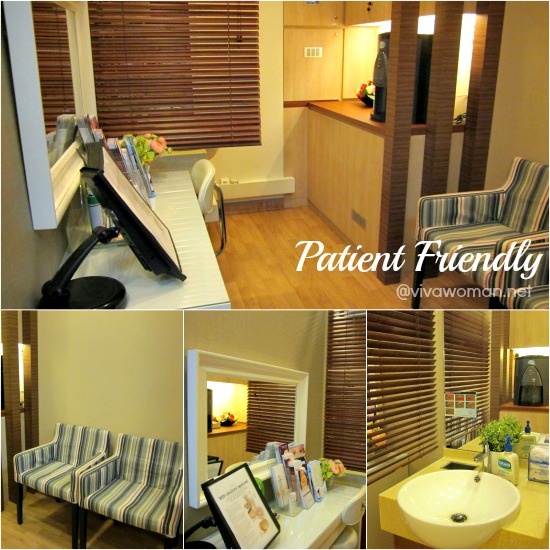 Overall summary
If you're suffering from hair issues and have been wanting to get some professional advice, I'll recommend you to give Thomson Specialist Skin Centre a go. For one thing, you'll definitely walk away with a pleasant feeling as you won't be pressured to commit anything. Nobody is going to kick up a fuss or make it difficult for you to leave the centre empty handed. And you won't have to find any excuses suppose you're not interested in the treatment options presented to you.
Personally, I was happy to know what is really the issue for my hair. It's not serious and I can leave it as it is if I want or I can take up the treatment available to me. For now, I think I'll just leave my hair alone.
Thomson Specialist Skin Centre is located at Novena Medical Center, 10 Sinaran Drive #10-05, Square 2. You can call them at 6397 6006 for an appointment. Its operating hours are 8am to 5pm, Mondays to Fridays or 8am to 12pm on Saturdays. For more information, check out their website.

Comments