OFTD: Looking like myself is better than looking flawless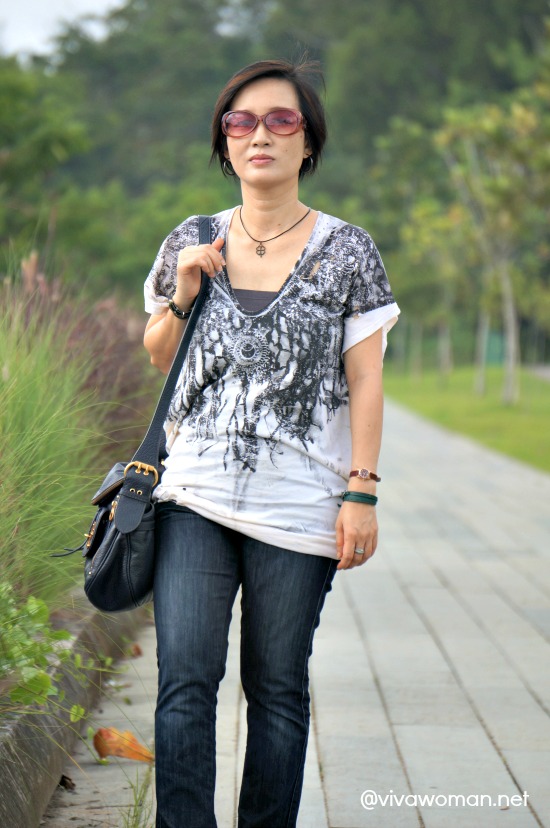 I don't think I've said it before but I'm kinda proud to be categorized in the league of the 40+ beauty and fashion bloggers. You would think that I'm embarrassed, given my past inhibitions about my age but the truth is, I'm not. I was just hesitant about revealing the numbers because I didn't want my blog to come across as age-inclusive. I like to think that what I blog about can inspire women of varied ages plus I really don't feel that old.
In many ways, blogging has kept me thinking and looking young, compared to many of my peers. My primary domain is beauty and naturally, I am always on the hunt for that elixir of youth. I may not do that much makeup but I enjoy dressing up and I'm thankful that I get to read up about the latest trends, styles and whatnots. More importantly, this is an avenue for me to be creative and I believe that it keeps my mind active.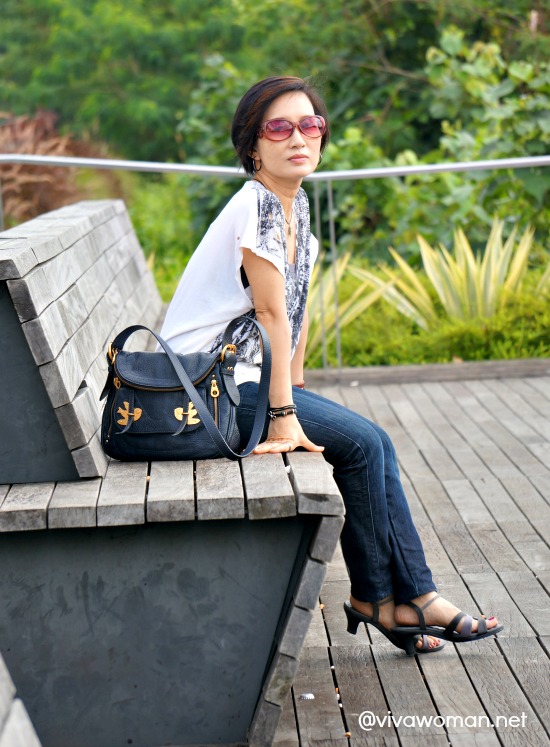 I believe many fashion bloggers find satisfaction in publishing magazine style posts on their blogs and I can see why. I mean if you don't want to be a model for a magazine cover, having some readers view your FOTD or OFTD on your own blog isn't such a noob idea. While I am no model material, I certainly find enjoyment in the whole process of photo taking, photo direction, photo selection, and photo editing. Sometimes, it requires a bit of strategizing too.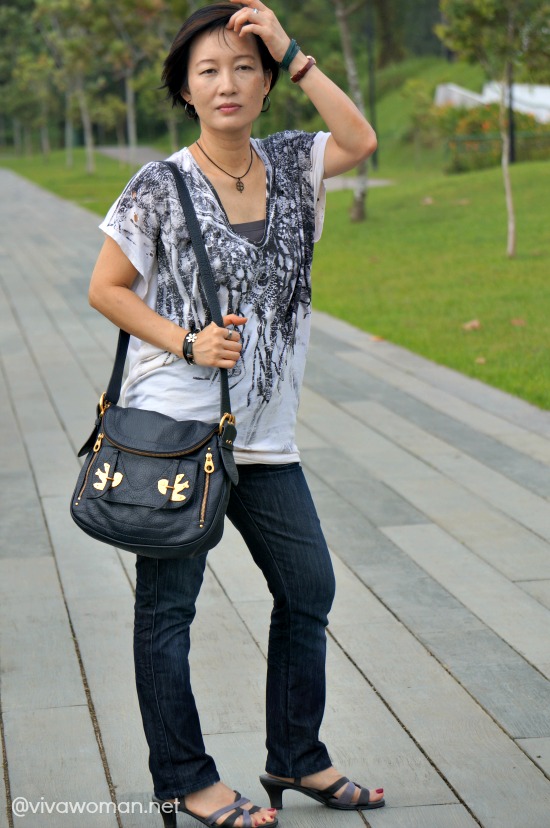 I don't do that much photo editing as I want to come across as real on my blog. So I limit my editing to auto adjustments in the brightness and contrast of a picture. In fact, I am wary of over-editing and coming across as a shock to people I meet. I certainly don't want people to see me and having that bubble over their heads go, "oh geez, she looks SO MUCH better in her pictures!" because that's how I feel about some of the bloggers I've met.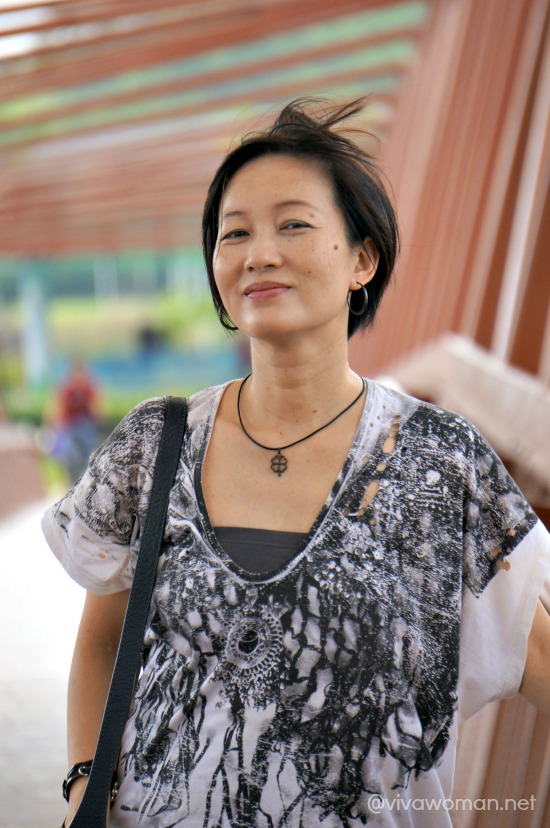 So yeah, these pictures are unphotoshopped. I'm happy with how I look even if I don't look perfect with flawless complexion and I'd hair in my face. Not magazine quality pictures mind you but I love how I still look like myself in these pictures.
Details of my OFTD
Fringe Jewel Tee from Shopbop.
Jeans from Guess.
Marc By Marc Jacobs Petal To The Metal Natasha Bag from Shopbop.
Shoes from Pedal Works.
© www.vivawoman.net copyright notice ☺
______________________________________________________________
Comments