Simple beauty soup to add lustre and glow to your skin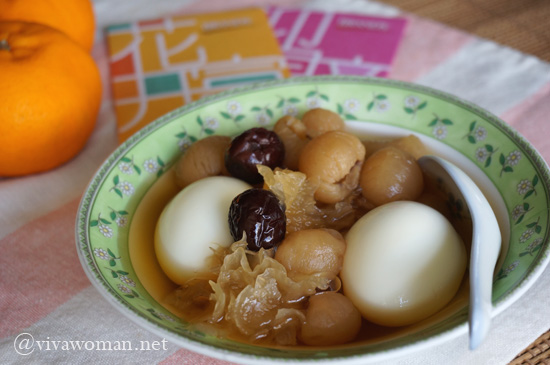 Happy Lunar New Year to all my Chinese friends! How has your first day of celebrations been so far? I'm sure many of you have had a food-filling time! Well, mine has been packed to the brim with all sorts of goodies but I want to show you a traditional dish I'd prepared for breakfast this morning. This is a very common sweet soup familiar to most Chinese—it is not only tasty but is choke-full of beauty benefits for our skin. The best part is, anybody can cook it! So come, follow me as I show you an easy peasy step-by-step process of preparing this dish.
4-ingredient soup
Only four ingredients are required for this simple beauty soup—dried longan, white fungus, red dates and rock sugar. Apart from the rock sugar, all the other three ingredients are great for beauty.
Benefits of dried longans
Longans, whether fresh or dried, are a great source of antioxidants and contain vitamins B1, B2 and B3 as well as vitamin C. It is a good source of dietary fiber and has a high content of minerals such as copper, iron, potassium and magnesium. Many ladies will be pleased to know that longan also helps to improve one's skin, particularly, around the eyes. In fact, traditional Chinese medicine has known the longan fruit for adding luster, shine and suppleness to the skin.
Benefits of white fungus and red dates
Besides the beauty benefits of longans, white fungus, commonly known as the poor man's bird's nest, is a rich source of collagen. Red dates on the other hand, help increase blood circulation.


Preparation process and time
To prepare this soup, just grab some white fungus, a bunch of dried longans and a few red dates. Soak them for about half an hour before throwing all of them into a pot of water to boil. You can boil for 45 minutes but to save on time and gas, I prefer to use a thermal magic cooker.
Work magic with thermal pot
Don't know what a thermal magic cooker is? Well, it's one of the best inventions ever. I highly recommend one for every kitchen because food can be cooked in the pot without the need for gas or electricity.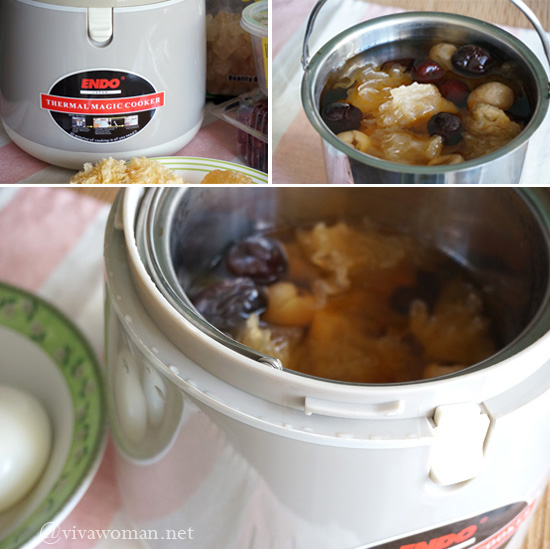 Cook overnight without gas and electricity
The insulated outer pot and stainless steel inner pot allow me to prepare this soup last night. All I did was to boil the soup in the inner pot for about 15 minutes, place the pot in the thermal cooker and leave it to "cook" overnight without any gas or electricity. And by morning, we could enjoy our sweet soup! (#k8SjZc9Dxk_#k8SjZc9Dxk)/
Adding extra ingredients
I usually add hard-boiled eggs to the soup. I know some people find it strange but I'm following traditions based on something my mom used to do. This year, I also added some quail eggs because my husband wasn't keen to eat the chicken eggs.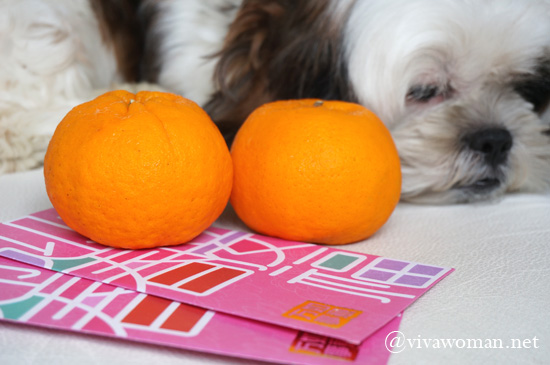 Brown longans over black ones
So is this something you usually eat during Chinese New Year too? By the way, I got all my ingredients from Hock Hwa. I know there are black longans too but I really prefer the brown ones. They're very sweet and crunchy!
Oh, and here's Gracie looking unenthusiastic because we haven't been sharing any of our Chinese New Year goodies with her. She's been following us around hoping for a bite of some sorts but didn't even get any crumbs. She's not having a very happy new year as you can see. HA!
Comments