Easy to apply Badger Broad Spectrum Sunscreen SPF16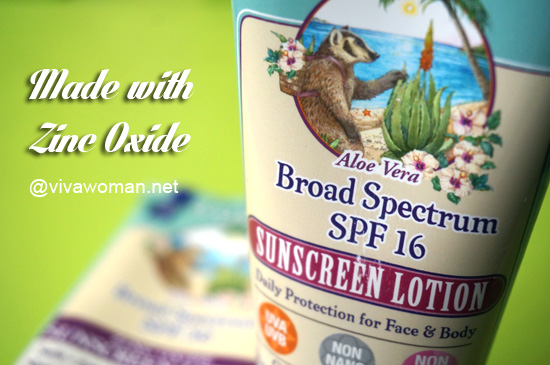 I was planning to repurchase the Badger Aloe Vera Broad Spectrum SPF30 Zinc Oxide Sunscreen Lotion and had it parked in my shopping cart. Alas. When I finally came down to ordering about a week later, the item was no longer available at iHerb. So in the end, I ordered the Badger Aloe Vera SPF16 Broad Spectrum Sunscreen Lotion instead. I figured that since I only wanted a sunscreen mainly for my neck and arms, I can do with a lower SPF for the time being.
Similar texture as Damascus Rose SPF16
But it certainly looks like Badger has really made a great effort to improve their sunscreen formulations as this third product I'm trying under the brand's daily sunscreen range is easy to apply and doesn't leave an ugly whitecast or greasy appearance. You can say it's nearly invisible. I had tried their Badger Balm Damascus Rose SPF16 Face Sunscreen and for a moment, I thought this is the same product as that because it feels and looks like it. The only difference is in the scent.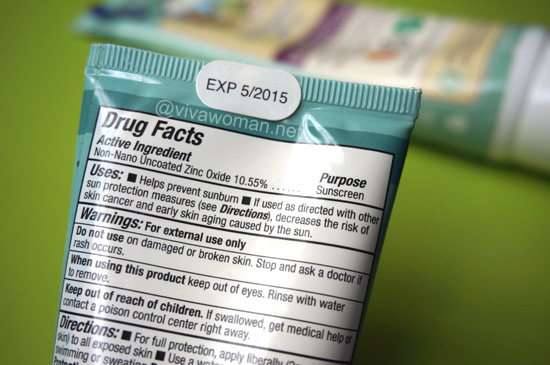 Does not dry out skin and is non-gooey
I wasn't keen to use this for my face due to the lower SPF level as my preference is for a sunscreen with at least SPF30. However, I'll concede that this applies very nicely without leaving any whitecast unless you're of a darker skin tone. In fact, I'll say this one is easier to apply and blend than the SPF30 version. When I tried it on my face, it works nicely with my makeup and does not dry out my skin nor is it gooey. I think those without pigmentation issues can go for this product. For me, my personal threshold for peace of mind is SPF30 and above.
Full ingredient list
Active Mineral Sunscreen Ingredient:
Non-Nano, Uncoated Zinc Oxide 10.55%
Other Sunscreen Lotion Ingredients:
*Aloe Barbadensis (Organic Aloe) Extract, *Olea Europaea (Organic Extra Virgin Olive) Oil, *Sucrose Polysoyate (from Organic Soybean), Aqua (Purified Water), *Ethyl Palmate (from Organic Palm), *Sucrose Cocoate (from Organic Coconut), *Glycerin (from Organic Palm), *Citrus Medica Limonum (Organic Lemon) Extract, Chondrus Crispus (Carrageenan) Extract, Xanthan Gum, and *Hydrolyzed Soy Protein (from Organic Soybean).
* = Certified Organic
100% Certified Natural by NPA
94% Certified Organic by NSF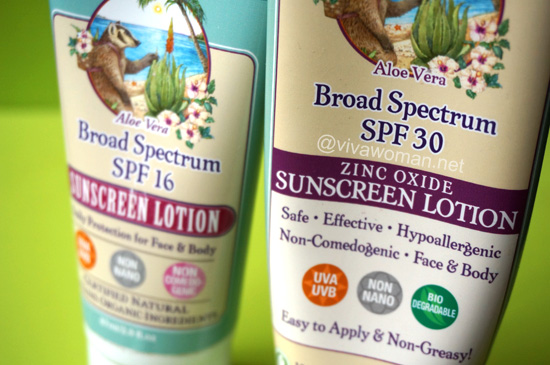 Overall summary
Available at iHerb for US$14.39, the Badger Aloe Vera SPF16 Broad Spectrum Sunscreen Lotion is good enough for casual sun exposure and safe enough for those who spend most of their times indoor. It is definitely not a heavy duty sunscreen for prolonged outdoor activities. However, if you're living in a tropical zone like like I am, I'll still recommend you to go for the SPF30 version if you can get your hands on it.
Comments