Non-traditional fit and flare cheongsam for CNY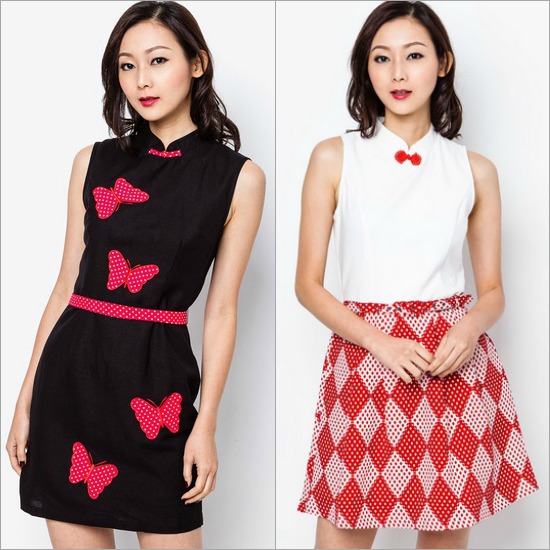 I'm always drawn to cheongsams during the Chinese New Year season for some reason. Not so much to wear them but to ogle at them. In case you haven't noticed, I'm also fond of featuring them! So this year I stumbled upon this Inner Circle CNY collection from Zalora with a modern twist. Very fashionable and may I add, real affordable. I'd to do a double take because I couldn't believe the prices actually range from S$39.90 to S$69.90! And the quality doesn't look so bad, going by the pictures alone.
All in, there are over 100 cheongsams available at the online store. Many of them are the classic body hugging designs but I prefer the fit and flare designs. For one, they look a lot trendier and more important, they'll work for women with bigger hips. There's even a skater cheongsam so definitely no worries over getting stuck at the hips while trying to fit into a cheongsam! LOL.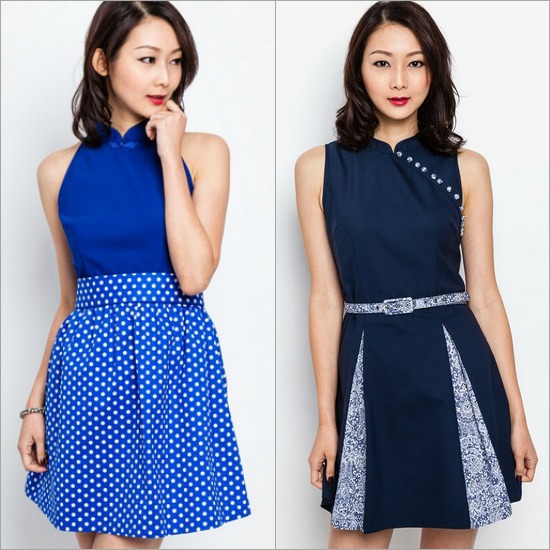 Instead of the usual auspicious red, orange or yellow, the Zalora CNY collection offers cheongsam in shades of blue, green and even black. That's a clear departure from traditional expectations. I bet many younger ones wouldn't mind wearing these any days other than the 15 days of Chinese New Year!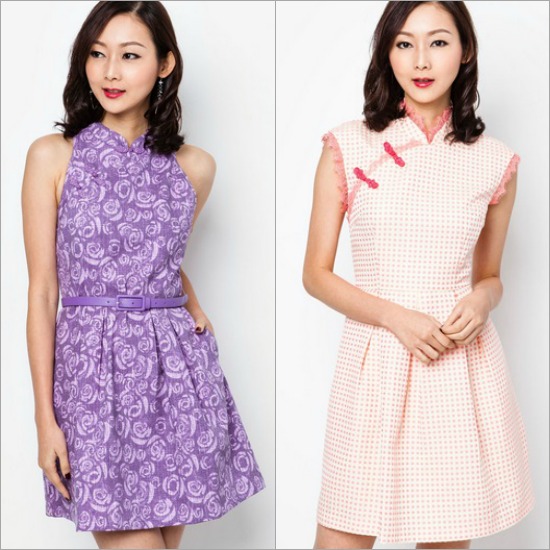 But designs aside, I have to say not every lady can carry the cheongsam well. I could be wrong but I feel it takes a certain demeanour and also a fairer skin tone to wear the traditional dress. Like of all the models featured in the collection, this model featured in this post looks most elegant.
Anyway, I don't have the urge to order any of these pieces even though they're very pretty. I might change my mind later perhaps. According to the website, it takes one to three days for delivery and free shipping is available for orders above S$40. I'm not sure if the delivery duration is guaranteed because the last time I ordered from Zalora at zalora.sg, it took me five days to receive the products. If any of you have better experience ordering from them or have ordered any of these pieces under the Inner Circle CNY collection, do leave us your comments.
© www.vivawoman.net copyright notice ☺
______________________________________________________________
Comments