Relax your eyes with Kao MegRhythm Steam Eye Mask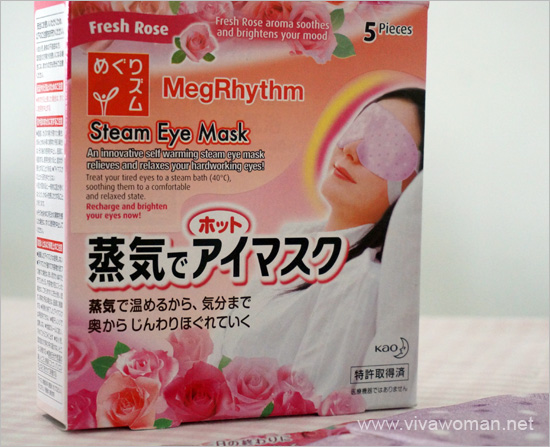 If you're ever in need of an aid to help you fall asleep, this is it! The Kao MegRhythm Steam Eye Mask. It's supposed to help relieve and soothe tired eyes but it certainly did more for me–it helped me relax really quickly, so much so that barely five minutes after putting the mask on, I was fast asleep! So I had no idea if my eyes were on steam (#k8SjZc9DxkO#k8SjZc9Dxk) but I'm really liking this a lot, never mind it wasn't the kind of eye mask I'd planned to get when I set out for my purchase.
Convenient and safe
I later found out that this new eye comfort innovation from Japan comes with a patented self-warming heat cell. Once it is air activated, it'll warm gradually to a comfortable 40℃ in about 1 – 2 minutes. You don't need a microwave, hot water or anything special to use these. In fact, the mask begins to warm up automatically, right from the moment the package is opened up. But the heat doesn't remain as the mask gradually cools down in 10-15 minutes time. So it's safe and you won't have to fear your eyes getting burned.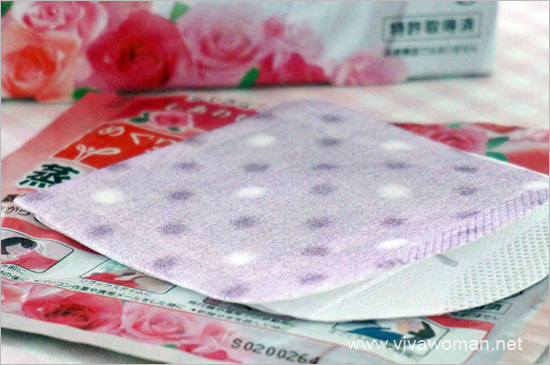 Moisten and soothe
According to Kao, steam from the MegRhythm Steam Eye Mask helps to moisten and soothe tired eyes but I have no idea how that happens because I'm usually alseep after the first few minutes. But I can certainly feel the heat rising up the moment I put the mask on. It's not painful though in case you're wondering.
Comfortable and fitting
This is what's listed on the ingredient list of the Kao MegRhythm Steam Eye Mask–Outer sheet: Polypropylene, Polyethylene Heat cell: Contains iron powder. In terms of fit, the Kao MegRhythm Steam Eye Mask wraps my eye area very well. The ultra-thin material covering the heat cell is very soft to touch and because the entire mask is so light, it doesn't feel burdensome. I would actually say it feels very comfortable. And to prevent the eye mask from slipping off the face, each pair comes with ear loops of the same material to fit on the ears.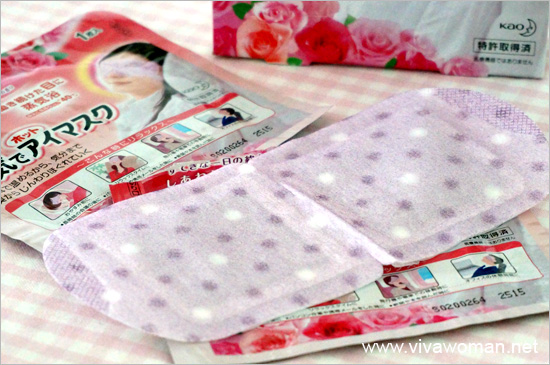 Four choices of scent
You have four types of Kao MegRhythm Steam Eye Mask to choose from–unscented, lavender-sage, chamomile-ginger, and fresh rose. I got the fresh rose scent as I love that smell and it's too intoxicating! Definitely loving it!
Price and availability
MegRhythm Steam Eye Mask is retailing at S$6.50 exclusively at Watsons and Guardian stores. It's not exactly cheap if you want to use it more regularly (and you probably do because it's kinda addictive). But if you like the idea of an aid that helps you stay refreshed after a tired day, you gotta give these a try. Or if you're scheduled for a long flight, forget the sleep masks and bring these along instead—you won't regret it!
I've read some reviews that these masks helped with dark eye circles and crow feet but I'm a little doubtful. I'm not even sure if they help brighten up my eyes either. But they do bring comfort to my eyes and help me fall asleep soundly. So yes, a repurchase is in line for another box or two soon.
Anyone tried these yet?

Comments