Beauty Lunchbox Ideas: Going Greener And Cleaner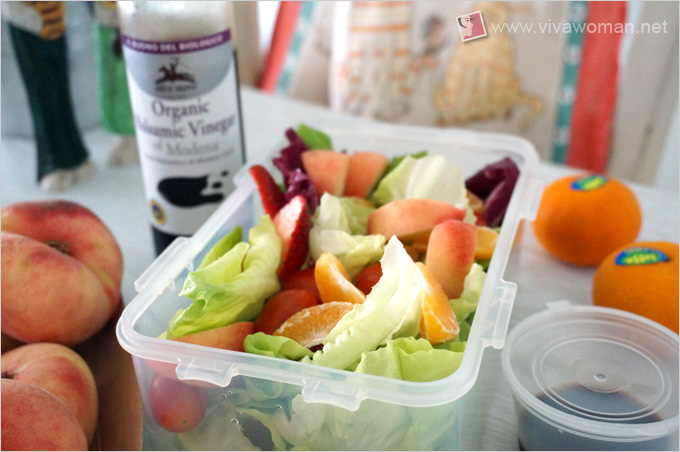 My colleagues raised both their eyebrows when they saw my lunchbox recently. I could tell from their expressions that they were astonished that I was eating such a salad because I almost never include leafy vegetables in my earlier lunchboxes. Well, since my weight management consultation, I've been more conscious about reducing my carbo intake. So I decided to up my greens and the easiest way? EAT THEM RAW! In fact, I had a sorta salad detox by eating them for days in a row! (O.O)
Now, salads are no-brainers and they're so easy to prepare and pack. At the basic, they're a wash-and-pack type of lunch. However, they can be boring. So I decided to jazz them up with some fruits—peaches, mandarin oranges and strawberries. In particular, I love the flatto peaches, which by the way, were a favorite fruit of emperors.
I know about peaches but I don't know flatto peaches until recent weeks. Named for their flat top and bottom, they make such a delicious and healthy snack! This juicy peach has a superb flavor and is very low in acid and very high in soluble solids, with a hint of almonds and a sweet finish.
Flatto peaches are perfect for baking or eaten raw. I prefer eating them raw with my salad. And yes, with their high vitamins and antioxidant properties, they're also great for our skin—boosting collagen, aiding in skin repair and even preventing sun damage. The reason peaches help to protect the skin from hazardous ultraviolet rays is because they are loaded with Vitamin A, Vitamin C, Vitamin K, beta carotene, potassium, magnesium, and selenium. Sounds perfect eh?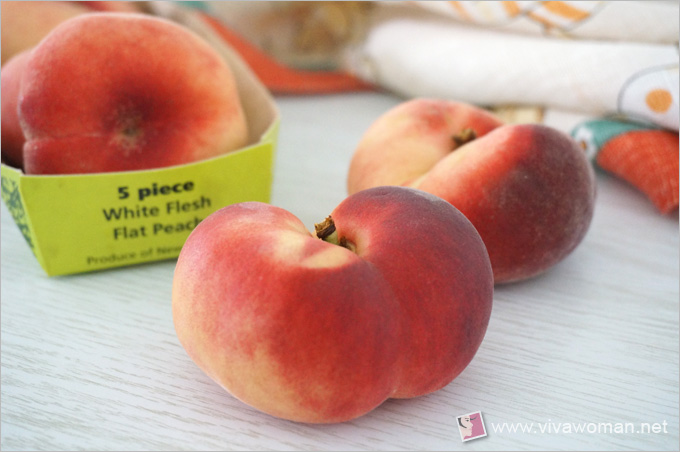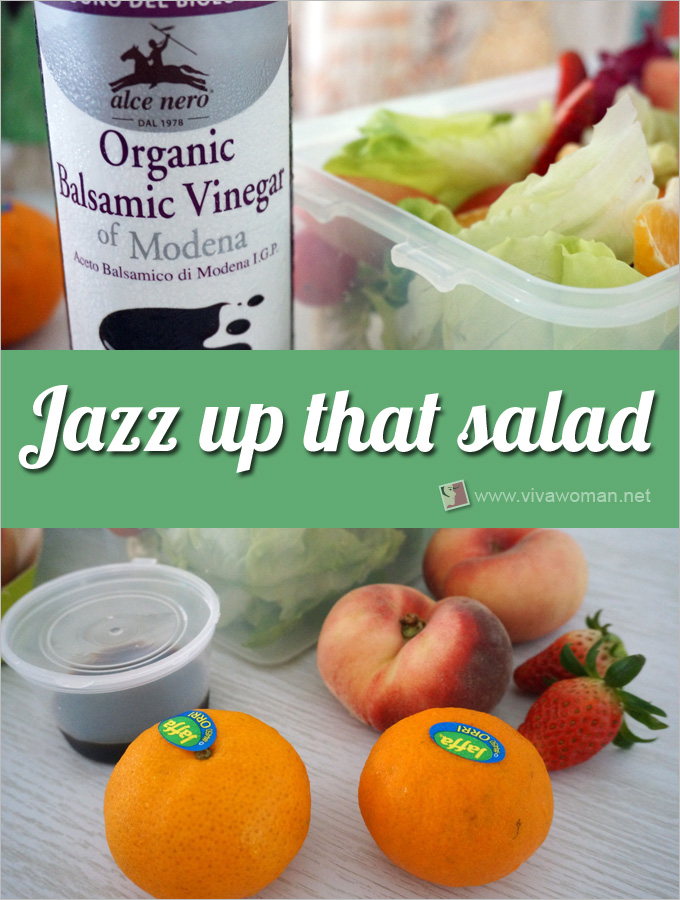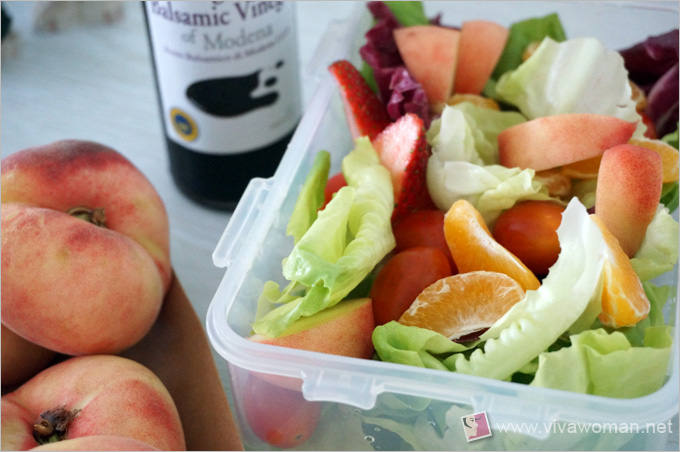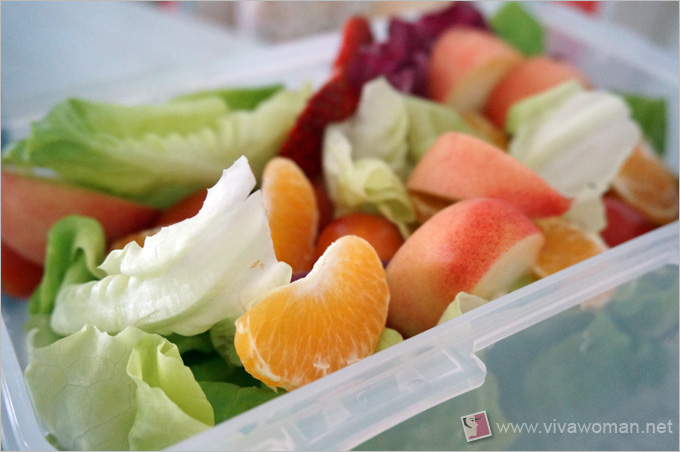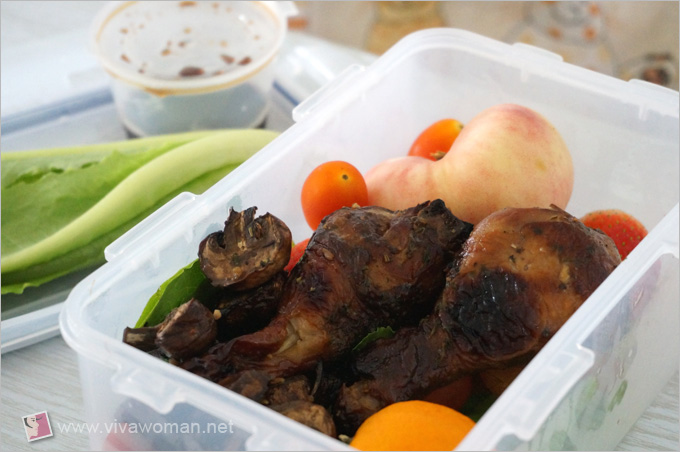 Besides peaches, I also like the addition of mandarin oranges as the citrusy flavor is refreshing! Strawberries too! This is a salad loaded with lots of vitamins, color and smell!
Oh, just a quick note that as fruits oxidize quickly, all of them were uncut and unpeeled until I was ready to have my lunch. I left the salad in the fridge and took it out half an hour before mealtime as I don't like eating chilled food. Instead of the usual creamy sauces, I served mine with organic balsamic vinegar. You can say this salad is doubly healthy! Okay, just in case some of you are wondering, I also eat my salad with eggs or baked chicken on some days. Just no carbs!
But I just need to say that this is NOT my daily lunch meal. It just happened I ate salads for a couple of days although I'm definitely eating more leafy greens every day now. Maybe next round I'll show you other interesting ways to eat the greens. For now, just feast on this crunchy and flavorful combination! (#k8SjZc9Dxk_#k8SjZc9Dxk)
Comments