Guest Post: The Wonderful Health And Beauty Benefits Of Sandalwood In Everyday Life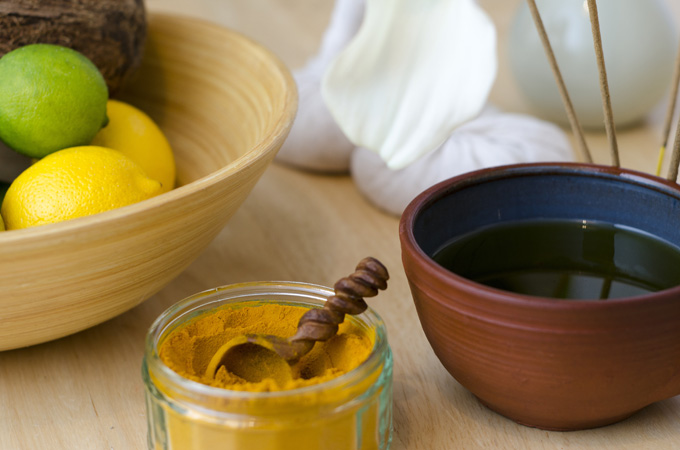 Sandalwood is a fragrant wood from a tree called Santalum Album. Characteristically, it is fine-grained, heavy and pale yellow in color. This tree mostly grows in the Indian sub-continent. Similar trees of the same plant family are found in Australia as well.
Sandalwood powder and its essential oil are used in beauty treatments and various other household products and cosmetics like incense sticks, mouth fresheners, room fresheners, perfumes, deodorants, creams, and lotions. Besides this, it has various medicinal uses too.
The use of sandalwood dates back to over 4000 years. Due to its several beneficial qualities, it is used to treat skin problems, general health concerns, and for aromatherapy. It is also used during many spiritual and religious activities in various cultures. Its characteristic fragrance makes it extremely popular and special. Real sandalwood is rare and expensive as its tree takes 60-80 years to mature and produce finest quality sandalwood oil. The tree is uprooted completely and the oil is extracted from the trunk and roots.
Read on to know more about the wonderful benefits of sandalwood and sandalwood essential oil.
Sandalwood for skin
Sandalwood occupies a very significant place in ancient Chinese and Ayurvedic medicine. Today, sandalwood is used in many skin care products, as it is highly beneficial for the skin and has a very pleasant fragrance. Many commercial beauty products boast about containing the natural goodness of sandalwood.
Due to its healing properties, sandalwood powder is used for skin treatments. Applying sandalwood paste externally on the skin treats many skin conditions. It is a great cleansing agent that possesses astringent properties, making it very beneficial to treat everyday skin concerns. Sandalwood powder can be mixed with common ingredients found in the kitchen, like water, milk, yogurt, rosewater, lemon juice, honey, egg, etc. It makes an exceptionally effective home remedy to treat skin problems like blemishes, skin pores, sun tan, wrinkles, acne, dry skin, scars, insect bites, mild burns, prickly heat, itching, etc.
Sandalwood for health
Sandalwood has several healing properties and therapeutic uses. Sandalwood essential oil possesses properties of an antiseptic, disinfectant, astringent, anti-inflammatory, antispasmodic, sedative and a memory booster. Some of the health benefits provided by sandalwood oil are anti-inflammation, muscle and nerve relaxation, blood pressure regulation, etc.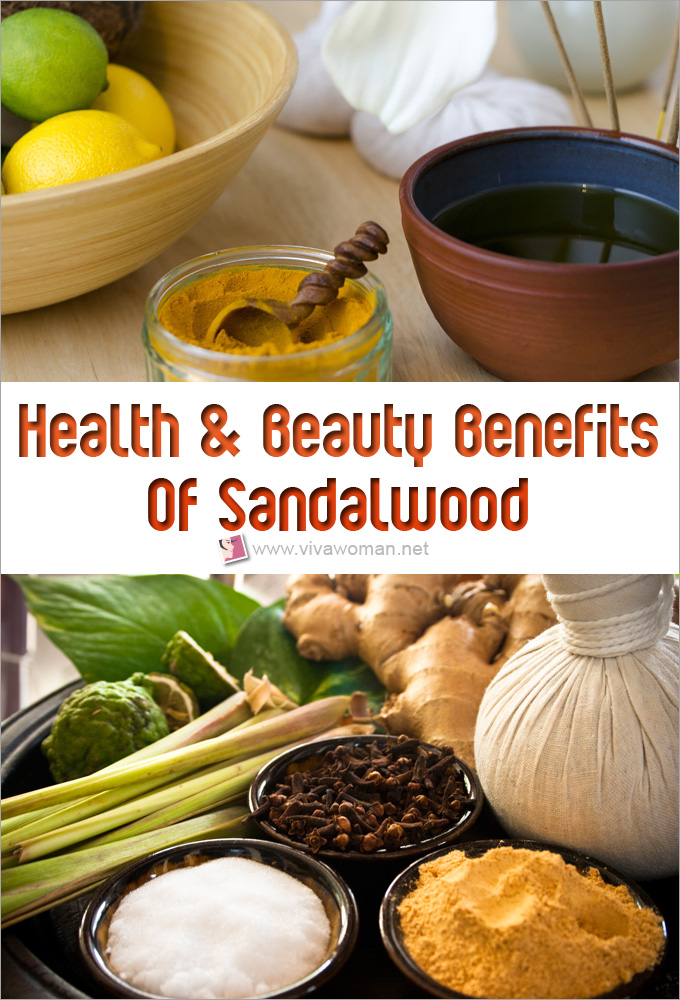 Aromatic uses
The most distinct property of sandalwood is its fragrance and is thus widely used in Aromatherapy (source). The essential oil extracted from sandalwood tree is used in perfumes, bath oils, aftershaves, creams, and lotions. Sandalwood is specifically popular as a perfume because its fragrance is suitable for both men and women.
Sandalwood oil helps in aromatic therapy to relieve stress and improve overall health. The soothing fragrance is used for massages and other aromatic treatments to promote good sleep and provide relief against hypertension. Sandalwood oil is blended with other carrier massage oils because it is very concentrated and might irritate the skin if used directly.
Having a strong and pleasant fragrance, it tends to linger in the air for a long time, making it a popular air freshener.
Spiritual significance
Sandalwood is considered sacred and has a history of being used for spiritual purposes. Incense sticks made from sandalwood are popular all over Asia, as it is a common religious practice in some cultures to burn these incense sticks at the time of prayer and other religious ceremonies. Due to its soothing fragrance, it is also believed that the fragrance of sandalwood promotes concentration and relieves stress and emotional distraction.
The wonderful benefits of sandalwood are countless. Due to its scarcity, pure sandalwood has become a rare commodity. Since is very rare and costly, there are many fake and adulterated versions of sandalwood powder and sandalwood oil that are available in the market. It's best to use the pure form in order to reap full benefits of this wonder plant.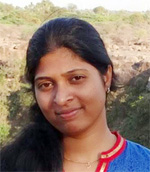 Today's guest post is written by Vineetha Reddy, an avid practitioner and adviser of everything related to nutrition, fitness, health and wellness, who has also begun to write and contribute to this knowledge ecosystem. She strongly believes that the organic food you find in your pantry provides the best benefits for good health. Follow her for her best ideas and solutions at
Twitter
.
Comments