Why I'm now slurping smoothie which I once resisted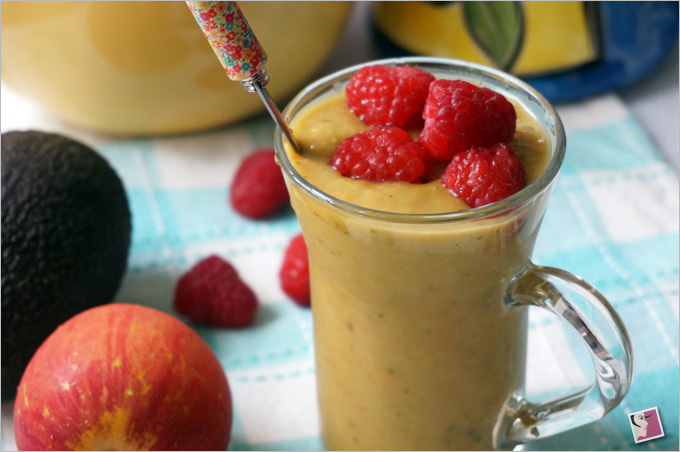 You would have thought that for someone who blogs about clean living, surely I should be into smoothies. Well, no, not until recently. Even though I had been drooling over those mouth-watering smoothie pictures, they were not part of my diet. In fact, I almost wrote a post about why I don't do smoothies a few months ago. But something in me told me to hold off in case I change my mind. And change my mind did!
Fast forward a few months later, I am now drinking smoothie once a day. So what made me change my mind? That's exactly what I want to share with you today. But first, let me tell you what kept me off smoothie for so long.
Smoothies are chilled
The primary reason why I never made my own smoothie was because I don't consume chilled food or drinks except for the occasional desert. Some of you may recall I wrote back in 2009 that our bodies have to exert more energy to restore our body temperature when consuming anything cold or chilled. That actually accelerates aging.
Smoothies cause 'dampness'
In the TCM (Traditional Chinese Medicine) context, consuming too much fruits and vegetables can cause dampness in our bodies, resulting in blockages in our bodies. When that happens, we may end up suffering water retention, period cramps, bloating and body aches, just to name a few. I'm not cooking this up. Someone who had been consuming smoothies found this out and wrote about it here.
I have no blender
To make smoothies, you will definitely need a blender. Since I never had a blender to begin with, it was the perfect excuse not to make any. I had a juicer that was a contraption so I'd mistakenly thought a blender would be equally challenging to maintain. So for the longest time, I refused to get a blender.
Too much of a hassle to prepare
I used to find making smoothie way too troublesome. Not only do I need to cut tons of fruits and wash a bunch of vegetables, I need to clear all that mess after preparation. The idea didn't appeal to me one bit. If I was going to cut the fruits, why don't I just pop them into my mouth directly?
Too costly
Making a one-ingredient smoothie may not be too exciting. So most people add a couple of ingredients. So making my own smoothie will definitely be an increased expense considering I'll need to get more fruits and vegetables. Additionally, I much prefer to get organic vegetables since smoothie is made with raw foods so naturally, the grocery bill will be hefty. The thought of that held me back and contributed to my lack of motivation to make my own smoothie.
But I finally jumped on the smoothie bandwagon and am now trying to consume one cup a day regularly. I'd even gone ahead to get myself a blender and you bet I'll be making them more often! So what exactly happened? What made me change my mind?
Inspired by real-life people
I was first inspired by a colleague who takes smoothie regularly. She doesn't make the per se; her sweet sister makes a bottle for her daily. I learned a couple of things about smoothie from her and I guess my initial interest was borne out of those discussions with her.
However, it wasn't until I read Kimberly Synder's book, The Beauty Detox Solution, that got me fired up about actualizing my interest. Her explanation about the connection between anti-aging and food spoke to me and yeah, you can say reading her book was the final push I needed to take the plunge.
Need to eat more greens
I knew I needed to include greens in my diet but let's face it, leaves aren't always at the top in my grocery shopping. Also, I don't exactly have a taste for raw, leafy greens. While I eat salad, it wasn't a daily feature in my diet.
I realized that if I were to up my vegetable intake daily, I need to make it simple and more palatable. The idea of a smoothie fulfilling this objective became very real—throw in a bunch of vegetables and blending them with fruits definitely make them much easier to consume (Kimbery Synder says it's definitely fine to mix vegetables and fruits).
Cutting down on supplements
You remember my recent proclamation that I plan to cut down on my supplement intake ever since I discovered the unholy ingredient sources? I admit that I take supplements out of laziness and it doesn't help when I can get them cheaply from iHerb. I'm still relying on collagen, elderberry and probiotics supplements but beyond that, I'm not taking anything else for now. I even decided to stop taking the Acai supplements which I discovered recently. The thing is we never know where the Acai powder really come from.
Anyway, cutting down on the supplements means upping my real food consumption. Naturally, it looks like more greens and fruits are the way to go.
Changing breakfast routine
I have been eating a lot of wheat for breakfast—think bread and pastries. Not only were they unexciting, they were not beauty food. So I've been trying to change my breakfast routine but without much success. The thing is, I needed something healthier yet convenient to prepare.
I made a few adjustments using fruits and grains but it was only when I decided to make my own smoothie that I found it to be a great breakfast substitute. A cup of smoothie can actually keep my tummy filled for a good few hours till lunch!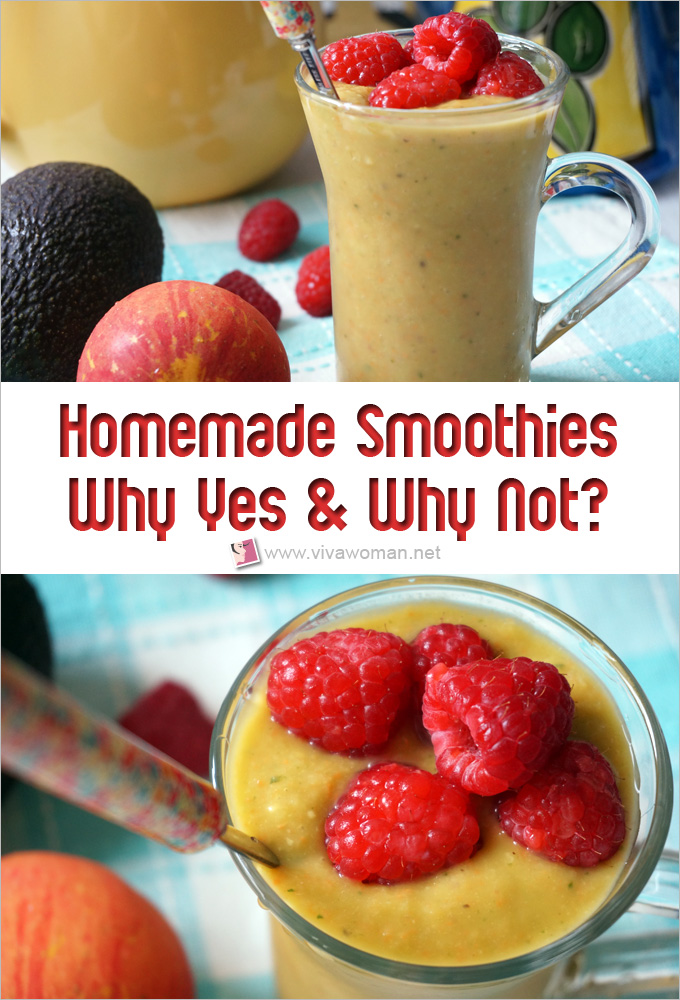 Expect more posts on smoothies
It's a bit too early to tell you what effects consuming smoothies has for me. But I'm quite hopeful that it'll improve my energy and radiance.
But you can definitely expect more posts on smoothies going forward. I plan to show you how I overcome consuming chilled smoothies and how I try to keep a balance to prevent inviting "dampness" into my body. I'll also show you what and how I shop for smoothie as well as my smoothie meal plan.
So if you're into smoothies or are thinking of making your own smoothies, stay tune! Meanwhile, you can read a post on How To Make Your First Smoothie written by Cassie sometime ago.
Comments