3 Enjoyable Activities In Bangkok Other Than Shopping That'll Keep You Away From The Sun
What can you do in Bangkok other than shopping? Well, lots. It's not call the city that never sleeps for no reason. I can go through a list with you but today, I'll just share with you three enjoyable indoor activities that'll keep you away from Bangkok's scorching sun. Ready? Let's get started!
I spent almost a week in Bangkok recently with my family. We had more time to spare and I didn't want to do the typical touristy stuff. Instead, all I wanted to do was to go cafe hopping every day.
1. Go cafe hopping
Why go cafe hopping in Bangkok? What's the appeal? Well, cafes are hip. They make great hang-outs where you can dawdle especially on hot afternoons when the sun is too oppressive.
You can easily spend hours in there sipping an cold ice blend, enjoying some delish food, reading a book, appreciating some art or just simply watching the world go by. Plus there are plenty of interesting cafes in Bangkok and it's not difficult to find them especially within the shopping belt.
So which is the best cafe to visit in Bangkok? I don't have a list of must-visit cafes in Bangkok but here are my favorites, some of which are rather popular destinations that are well reviewed on Tripadvisor:
Mr Jones Orphanage
Cream. Cakes. Cookies. Despite the name, Mr Jones' Orphanage is a dessert haven that will satisfy all your sugar cravings. Not only will your tastebuds be tantalized, this cafe provides a great visual feast with its whimsical decorations of fluffy teddy bears galore.
In fact, I love this cafe so much that we visited twice during our week long stay. Well, it helps that they provide easy access to power points that allowed us to charge up our mobile gadgets too.
Highly recommended unless you have an aversion to teddy bears.
Mr Jones Orphanage
7th Floor, Central World
Bangkok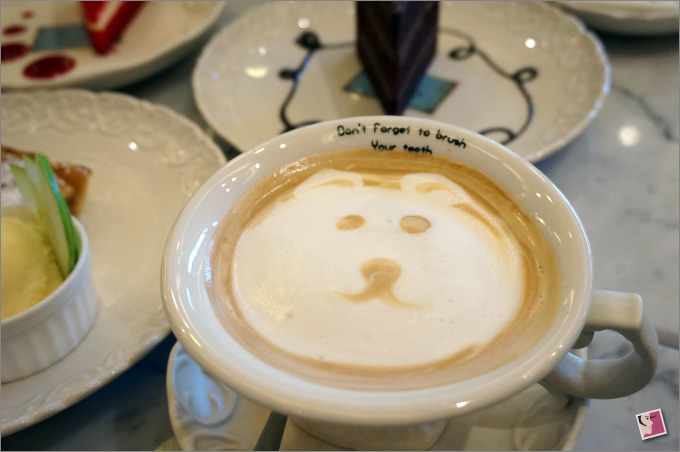 Favour Cafe
We discovered this charming Favour Cafe out on a cruise at the Maharaj Pier. It is within walking distance from the Grand Palace. What's unique about this hang-out is that it is not just a cafe but also a fashion boutique. Okay, perhaps the word "boutique" is kinda far fetched as there were just a handful of clothes on display. But still, they make the cafe more interesting than others.
The desserts at the cafe were also very tasty and I like that the drinks were served in mason jars and glasses that are shaped like lightbulbs.
Favour Cafe
Maharaj Pier
Bangkok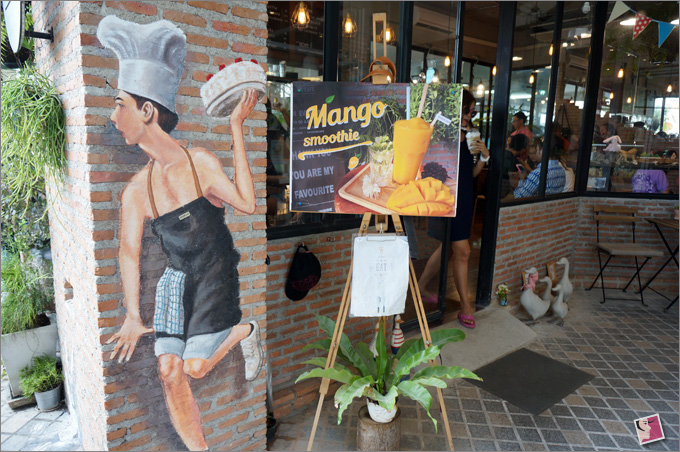 Petite Audrey Cafe
This is a popular cafe that is well reviewed on Tripadvisor. I stumbled upon it while shopping at Siam Center. Everything was picture perfect the first time I visited the cafe. I was also impressed by the quality of their food. However, fast forward a few months later, the novelty has worn off and the standard of the food seems to have dropped. Even my son commented that the dishes were not as tasty.
But still, you can order some really delish desserts here. My favorite is their lychee ice blend. I don't like drinking cold beverages but couldn't resist this drink. I guarantee you'll love it much.
Petite Audrey
418 4th floor
Siam Center
Bangkok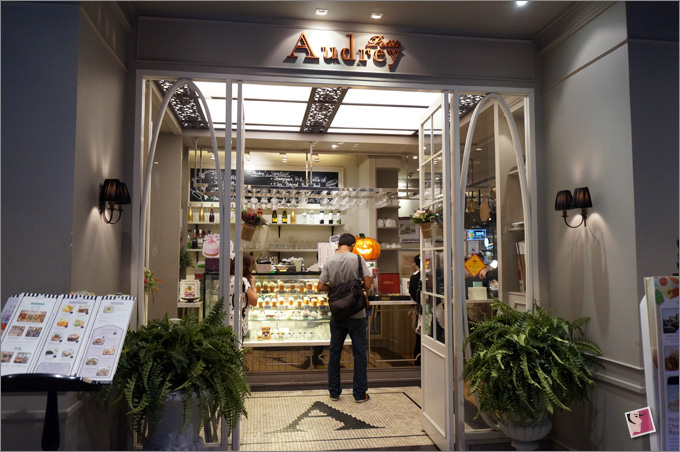 Greyhound Cafe
Greyhound is a renowned fashion label in Bangkok with a number of cafes to its name. If you appreciate an arty farty ambience that serves quality food at reasonable prices, Greyhound Cafe is the place to go. With a number of branches around Bangkok–in Siam Center, CentralWorld, Chidlom, just to name a few–you are bound to come across a Greyhound cafe while shopping.
I've visited a few Greyhounds during previous visits and highly recommend you give it a try at least once. The quality of the food is quite high and the prices are within acceptable range. I'm quite sure you'll like it.
"Life is a journey, full of pictures, places, stories and good tasting recipes." That's Greyhound for you.
Greyhound Cafe
4th Floor
Central Chidlom
Bangkok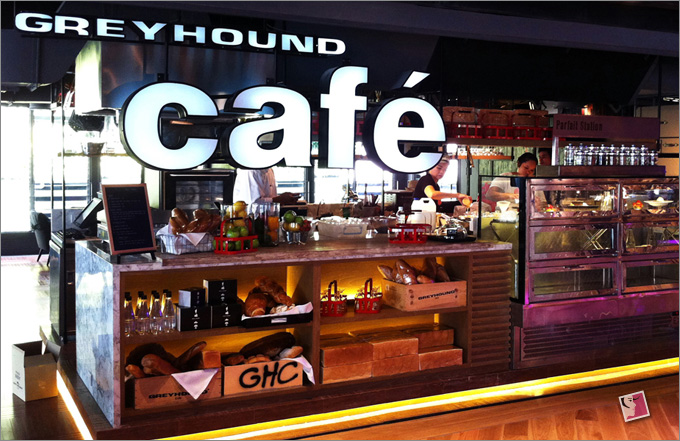 2. Attend a cooking class
Instead of shopping, try attending a cooking class instead.
Bangkok offers quite a number of classes on Thai style cooking and I thought it'll be fun to attend one with my son. I had done some research online and the one that turns up nearest for me from the hotel I was staying was Baipai Thai Cooking School.
Their lessons are actually pricier than others in the market but I remember Paris of Mywomenstuff recommending it. It also helped that other reviews on Baipai Thai Cooking School are mostly positive.
As I decided on the lesson quite late, I did not book mine way in advance. But I managed to confirm it within a day via email and a phone call. Turned out, my son and I were the only two at our lesson. We spotted another couple but they were taken by another chef. Anyway, I was glad that there were only two of us because it allowed my son to have more hand-holding and guidance.
Besides learning how to cook the Thai dishes, we were educated about some of the spices and condiments used to flavor the food. Interestingly, every dish we cooked involved a teaspoon of sugar.
We prepared four dishes in total–spring rolls, minced pork salad, chicken. It was a hands-on, interactive lesson with lots of personal attention. Although it was indicated as a half day lesson, we completed ours in about three hours. We started our lesson around 1pm and was done by around 4pm.  I guess it helps that there were just two of us.
One thing I'd learned about attending cooking lessons is: go on an empty stomach. That way, you'll have space for the food you cook and won't feel so stuffed!
I paid 3700 baht for the two of us (children are charged a lower fee). If you think the charges at Baipai are too high, just google for other cooking schools in Bangkok. There are quite a handful to pick from and you can read the reviews to determine which might work for you.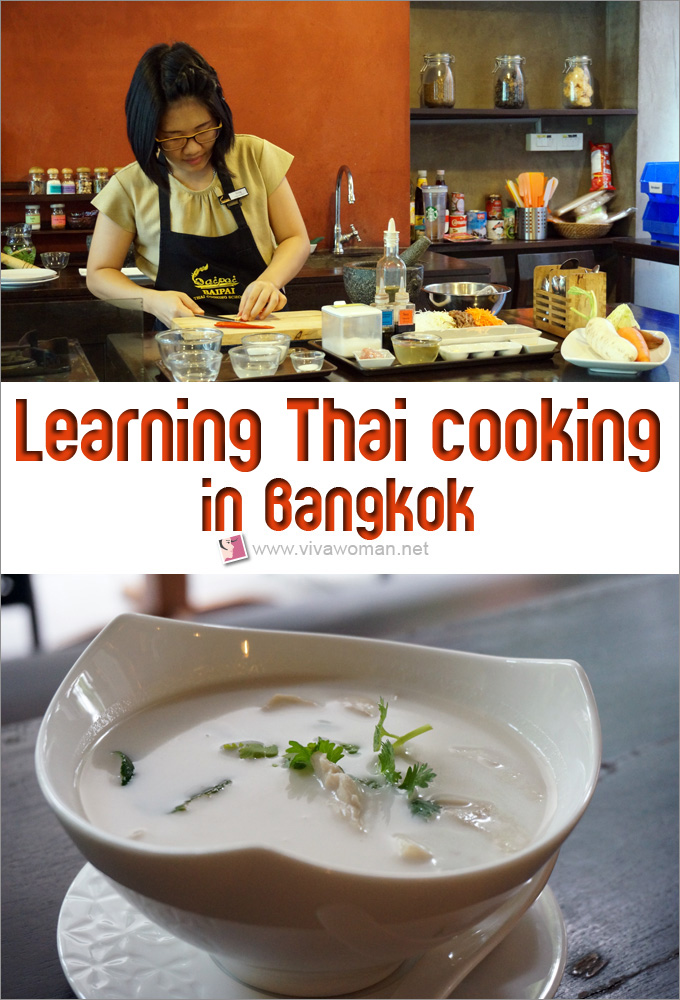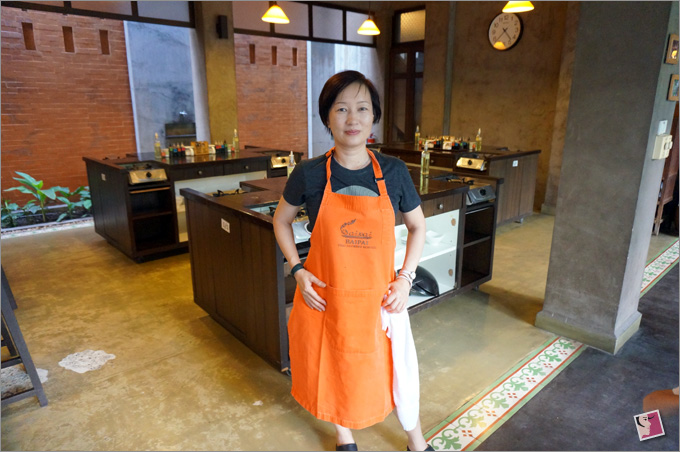 3. Indulge in a luxury spa treatment
Instead of just a no frills Thai massage, how about indulging yourself in a luxury spa treatment that doesn't come with a luxury price tag? You'll be pleased that the city offers some of the best spa treatments in Asia at surprisingly affordable prices.
Personally, we are very fond of Devarana Spa at Dusit Thani Hotel. It's a 5-star establishment with impeccable service and luxurious treatments. Although it is not cheap by Thai standard, it is still priced lower than Singapore's spas of equal stature.
Anyway, most of the upmarket spas are situated within the hotels. In fact, it's so convenient if the hotel you are staying comes with a full-fledged spa facility. Like this round, we stayed at Novotel and I was able to visit their Inbalance Spa for two hours without having to travel out of the hotel. I opted for a two-hour massage from head to toe and it only cost me around S$60. If that's not value-for-money, I don't know what is.
So in your next trip to Bangkok, planned at least two hours for a luxury spa treatment. See if your hotel offers a decent spa facility. Otherwise, look up those in the other 4- or 5-star hotels. You'll definitely find one that suit your taste and your budget.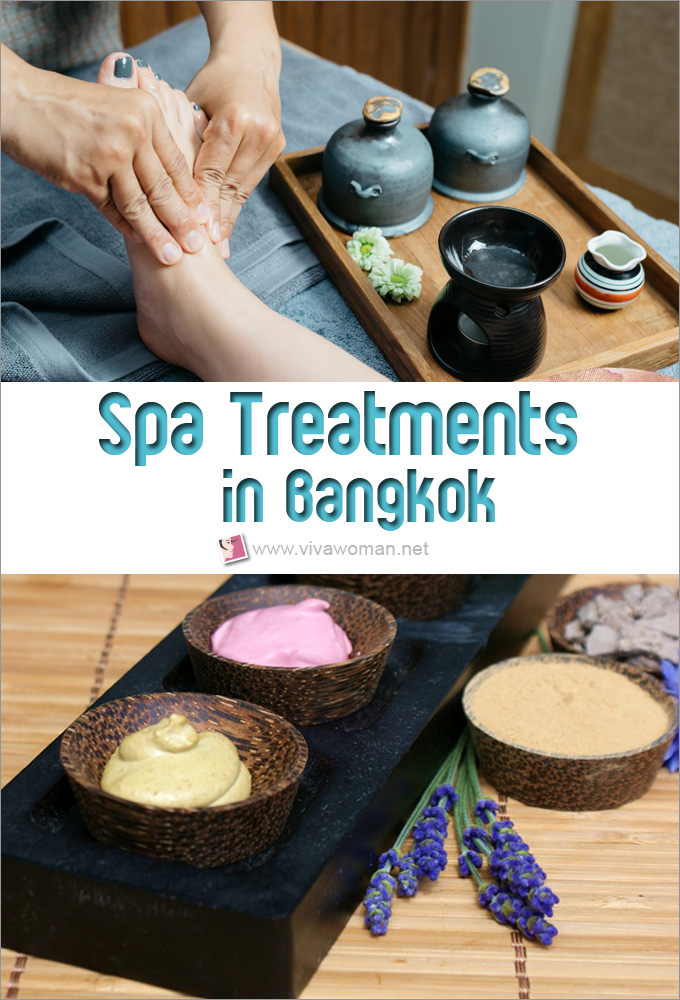 I hope some of the activities I've listed interest you. Or if you're bored of shopping in Bangkok all the time, these are some ideas you can consider for your next trip there.
For me, I can't shop for very long. Plus it's not an activity I enjoy that much these days. So I'm keen to find out what other indoor activities I can do in Bangkok. If you know of anything interesting, do share with me in the comments k?
Comments