Kim Ji Won of Descendants of the Sun shares beauty tip on Get It Beauty Korean TV show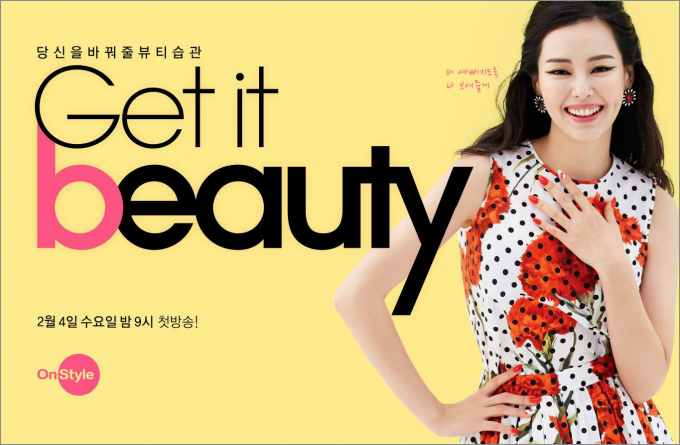 Wanna know how the Korean ladies maintain their chok chok skin? Eager to find out beauty and makeup tips from your fave Korean celebrities? Then you must watch Get It Beauty. This week, we have Kim Ji Won who played the role of the army doctor in Descendants of the Sun sharing how she keeps her skin looking flawless at all times.
For those who don't know, Get It Beauty is the Korean equivalent of Taiwan's Queen Beauty that many of you are familiar with–but better.
Perhaps I'm bias but I find Get It Beauty far more interesting and informative. I get more useful tips out of each episode and I love that they focus a lot on skin care. I think the Koreans are definitely far more fanatic about caring for their skin. Why do I say that?
Well, in most of the episodes I've watched, the celebrities and audience focus a lot on cleansing, toning and hydrating. Gosh, you should check out how fastidious their routines get!
I also like that they feature a lot of healthy living tips. Some of you are going to rejoice knowing that many of the celebrities also share their own DIY beauty routines on the TV show.
Besides skin care, Get It Beauty also teaches you how to care for your hair. I was intrigued by the newfound knowledge that carbonated water can help keep the pH level of our hair balance. And before I watched the latest episode, I had no idea that using egg white as a hair mask can help control oily scalp. I need to try that some time soon.
If you prefer to learn about Korean makeup, you will be able to pick up many useful tips from Get It Beauty. I mean come on, this is a show that professional makeup artists showcase their definitive style of makeup. So how can you not learn?
One tip that a famous makeup artist shared was so unique; it was using a spoon to draw eyeliner. Wow. Even the hosts and audience were impressed. This tip was shared in an old episode so I won't be surprised that it has copycats galore by now.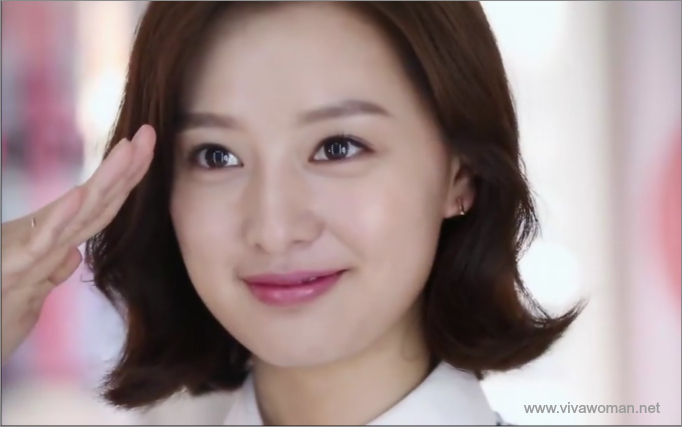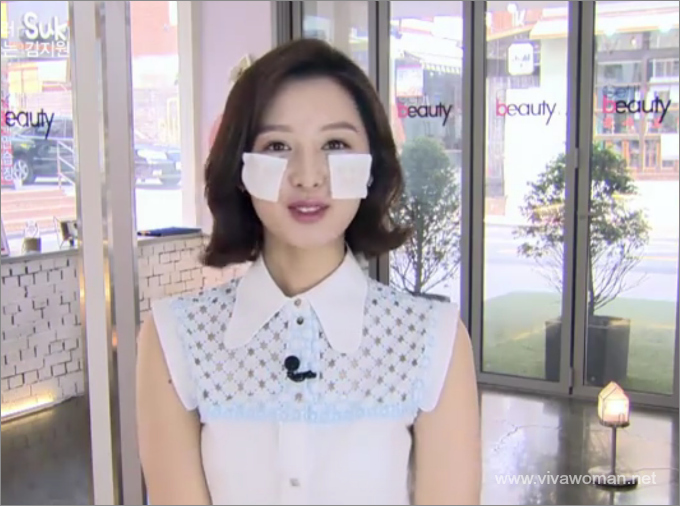 Oh, you'll also be able to see the bare faces of actresses who actually shed their makeup to show you how they care for their skin on the segment "Talking Mirror". In the past episodes, we had Song Ji Hyo, Ha Ji Won, Suzy Bae, and many more.
And this week, Kim Ji Won who played the role of Yoon Myeong-Joo in Descendants of the Sun shared her skin care and makeup tips. You'll probably be surprised to learn that she doesn't use a lot of products and her makeup is really simple. I suppose she doesn't actually need that much considering she's only 23.
But perhaps more interesting is hearing that her secret is a skin care ampoule which she uses like a mask. What I saw was how she wetted two pieces of cotton pads with the essence from her ampoule. The cotton pads were then placed in the fridge to cool for about 10 minutes before she placed them on her cheeks. She explained that that helps keep her skin hydrated and refreshed.
I've seen this tip shared by a number of makeup artists too. It's not just great for hydrating dry skin but helps your makeup appear more flawless too.
And coming back to Kim Ki Won, she apparently also has sensitive skin so she talked about her quest for the perfect sunscreen and the way to use it correctly. As I was watching her share, I couldn't help but wonder if her sunscreen is the same one she used on her screen lover, Seo Dae-Yong, in DotS. But I think she spoke about using sunscreen first before applying other products so I suppose hers is a chemical sunscreen.
However, you'll not get to see the brands of the products she uses. Get It Beauty does not showcase the brands but some of the packaging are so obvious, you'll probably figure them out. Also, some episodes feature blind tests where different brands were showcased to clue you in on the popular products or best products recommended by celebrities and professional makeup artists.
The hosts–Honey Lee, SISTAR's Soyou, Kim Jung Min, and male host, Hwang Min Young–are quite entertaining so you won't get bored. I also like how they get the audience who are dubbed as "Better Girls" to interact. A few of them have shared some remarkably excellent tips.
In case you're wondering how you can watch this show when you don't understand a word of Korean, English subtitles are available when you watch the latest episodes on Viu. So no worries there.
Any of you already watching Get It Beauty?
Comments