Best Beauty Tips From 7 Reigning K-Drama Queens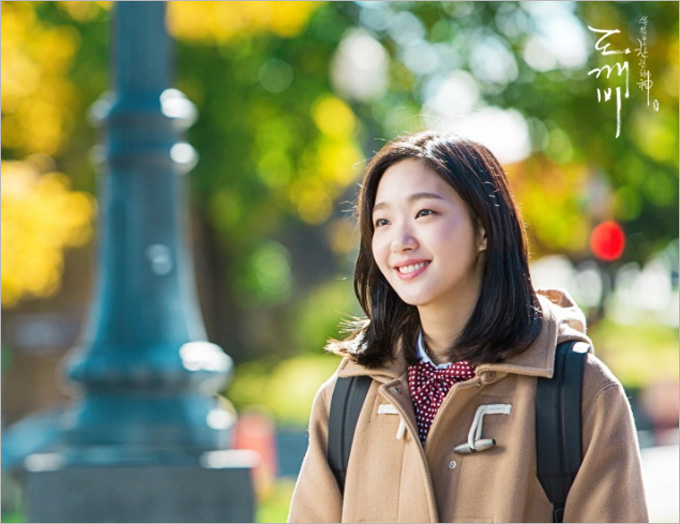 Fan of K-dramas? Who's your fave Korean actress? Mine is Song Hye Kyo. But today, I'm not going to discuss about her since I've already shared a number of her beauty secrets before.
Instead, I'm going to share beauty tips of 7 other well-known Korean actresses who have played meaty roles in some 2016 drama hits.
I need to confess that I did not watch any of these hits I'm about to mention. I only watched three dramas last year–DoTS, Beautiful Mind and The K2. But I did read recaps for some of these and I do recognize most of these actresses.
Like the recent highly-rated K-drama hit, Goblin. I'm sure some of you have watched the drama. I didn't but I have an idea about the story and the cast, in particular the two actresses, Kim Go-Eun and Yoo In-Na. I know both actresses were rather close in the drama but I'd no idea they even shared similar beauty tips in real life! Coincidence? Well, maybe not.
So what's the common tip they both share?
It's none other than…WATER.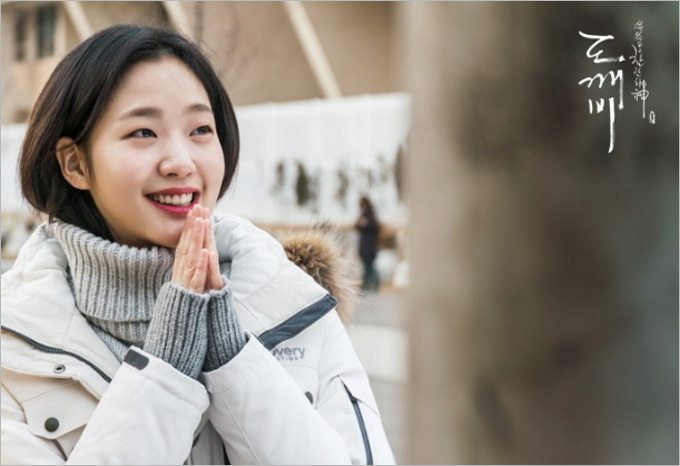 1. Kim Go-Eun aka Ji Eun-Tak
Kim Go-Eun aka Ji Eun-Tak in Goblin is not considered a stunning beauty by conventional standards but she's really quite unique. Some of you might have also caught her as Hong Seol in Cheese In The Trap.
I don't have her on my radar yet but she reminds me of Park So-Dam (Cinderalla And Four Knights). They both would work well as doppelgangers for each other! Incidentally, the trajectory of their careers sounds similar, with both achieving stardom first through movies before making their foray into dramas. And both are 25 years old.
In last year's InStyle magazine, Kim Go-Eun shared that she drinks 2 litres of water every day on top of barley tea. Additionally, she sprays face mists throughout the day and puts on face oils at night to be makeup-ready the next day.
(source)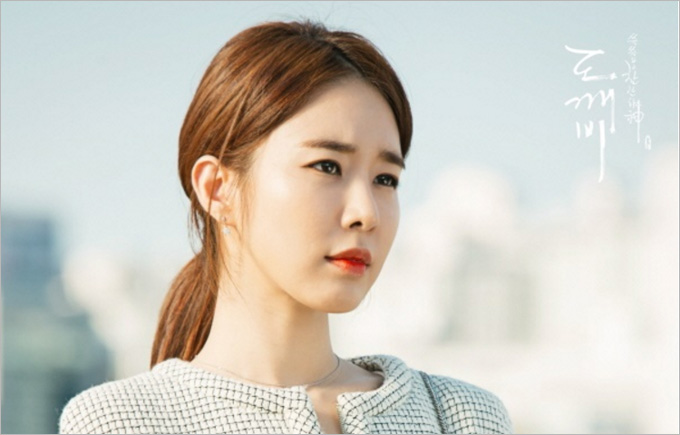 2. Yoo In-Na aka Sunny
Yoo In-Na who used to host Get-It-Beauty also shared about drinking water: "Your body's internal organs need to be healthy for your skin to be nice. From my experience, drinking only water for two to three days changes your skin."
The 34-year-old actress who was also a key supporting character in My Love From The Star is now probably better known for her role as Sunny in Goblin with her sharp fashion sense.
"I rarely eat white rice. I eat cabbage often. I like them. I avoid snacking at night. I also don't visit the dermatologist often. I only go when I can't pop a pimple."
(source)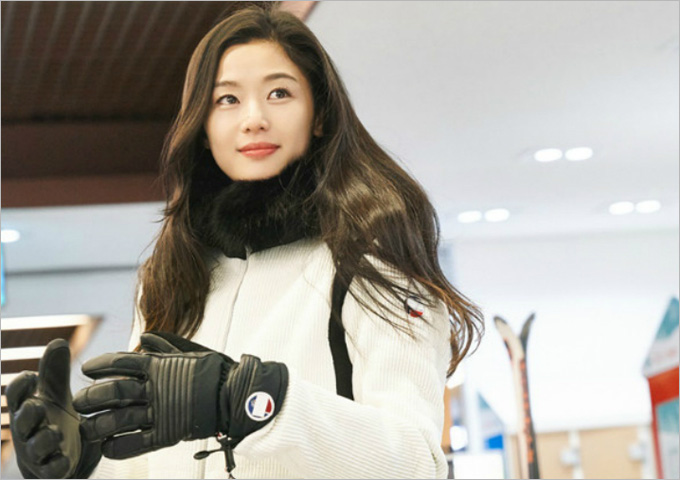 3. Jun Ji-Hyun aka Shim Cheong
The actress who plays a mermaid in The Legend Of The Blue Sea is meticulous with facial cleansing. She keeps her cleansing short but ensures that she washes her face thoroughly, beginning with lukewarm water and ending off with a splash of cold water. She also added a tip about facial massage after cleansing–by tapping on the face gently with fingertips.
In addition, 35-year-old Ji-Hyun emphasized sufficient water intake and a good night's sleep for clear skin. Jun said that she drinks lukewarm water frequently throughout the day to keep her sensitive and dry skin moisturized.
To have a sound sleep at night, the actress recommended taking a lower-body bath (immerse lower half of body into water tub), light stretching or meditation right before going to bed to induce sleep.
(source)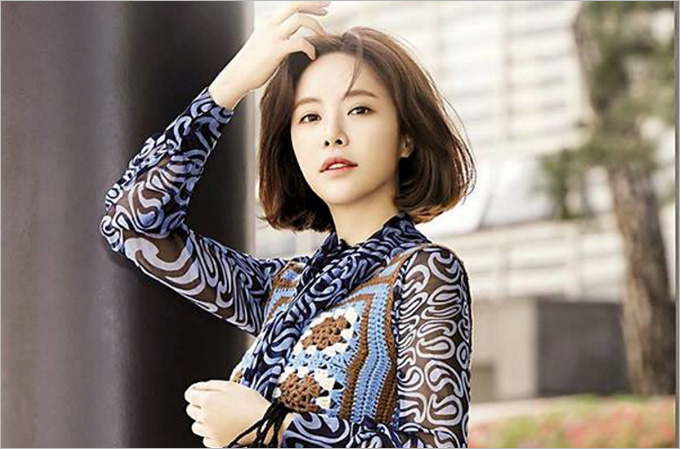 4. Hwang Jung-Eum aka Shim Bo-Nui
Hwang Jung-Eum's latest drama was Lucky Romance but I remember her as the freckled-face Kim Hye-Jin in the romantic comedy, She Was Pretty. She really looked a disaster in the drama but in reality, Jung-Eum has gorgeous skin. In fact, she was voted on tvN's "Name List 2015" where she ranked fifth as "Beauties with Flawless Skin Even When Seasons Change."
When asked to share her skin care tips, 32-year-old Jung-Eum stressed the importance of having a good cleansing regime. Despite struggling with extremely dry skin, she cleanses her face five to six times to get rid of all impurities and dead skin cells. A bit too excessive if you ask me.
To restore the moisture levels of her skin, she finishes off her skin care routine with a nourishing facial oil, which is one of the keys to achieving her healthy glow. For additional hydration, she makes sure to eat loads of fruits and vegetables, as well as treat herself to a moisturizing facial mask every day.
Okay, I have to say I'm leery of her multiple cleaning routine. I don't recommend it as a skin care tip to emulate. I still maintain that it's best to keep facial cleansing to twice a day with a gentle cleaner.
(source)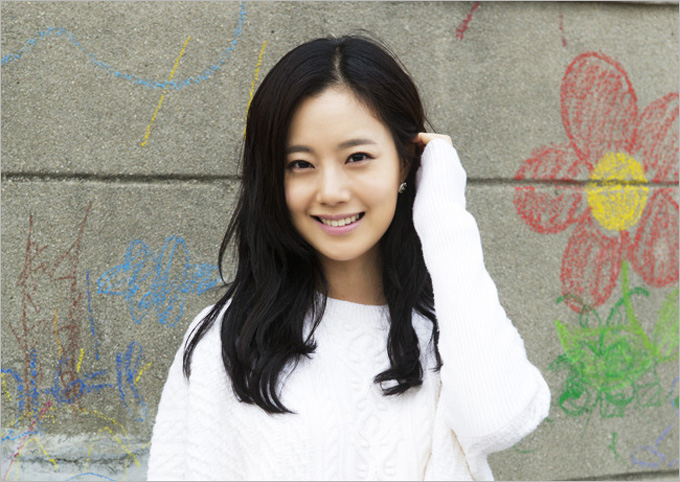 5. Moon Chae-Won aka Kim Swan
Moon Chae-Won is 30 years old and is best known for her lead role opposite Song Joong-Ki in the dark melodrama, Innocent Man. Her last role was playing Kim Swan in the manhwa adaptation, Goodbye Mr Black.
In one of the episodes of Get It Beauty, she was asked how she deals with skin troubles. Her answer? One, avoid touching her face. Two, soothe the skin with a cold wet towel rubbed with ice cubes. She also tells of how she applies a sunscreen mist to protect her skin from the sun, as well as a soothing moisturizing mist to maintain moisture.
To maintain her honey dewy skin, she also shared that she washes her face with green tea that helps reduce puffiness on her face. In addition, she drinks a homemade ginger citrus latte that is supposedly good for her skin.
(source)

6. Seo Hyun-Jin aka Oh Hae-Young
This 31 years old actress has two hits under her belt in 2016–Another Oh Hae-Young and Romantic Doctor, Teacher Kim.
I caught a wee bit of Another Oh Hae-Young and was enamored by how simple but beautiful Seo Hyun-Jin looked in that drama. Why would anyone want to dump such a beautiful girl a day before their wedding?
Anyway, her makeup artist shared her simple makeup routine in one of the episodes in Get It Beauty. What intrigued me was the green tea mask that her makeup artist put on for her when doing her makeup. Apparently Hyun-Jin gets bloated easily due to her demanding filming schedule and the green tea mask helps to reduce the puffiness.
The tip is really simple: just soak 2 cotton pads with green tea and place them over the cheeks for 5 to 10 minutes.
(source)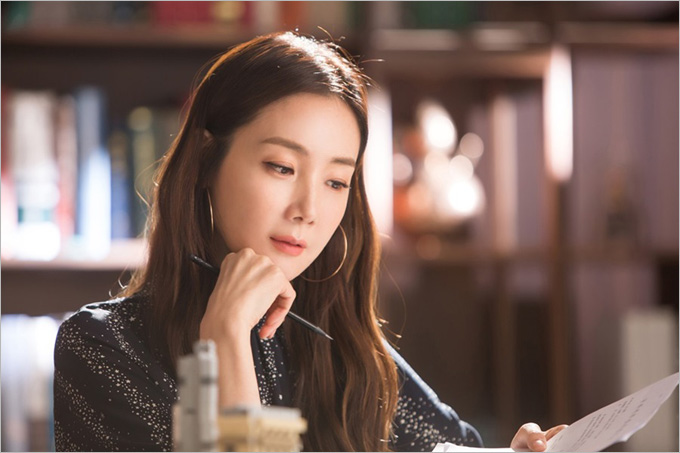 7. Choi Ji-Woo aka Cha Geum-Joo
I have not watched any of her dramas but Choi Ji Woo sure has fantastic skin for a 41-year-old if you were to catch her in Woman With A Suitcase. Interestingly, she uses home care remedies to hydrate her skin: mask sheets and vinegar cleansing.
I think the first tip does not require elaboration but the second needs some explaining.
Choi Ji-Woo explained that after using the cleanser, she rinses her face with water mixed with three to five drops of vinegar. The reason? To balance the skin's pH level because vinegar is acidic.
While the tip makes sense, I'm really not so keen on smelling like ammonia. I'll tell you from experience that the smell does not dissipate completely and it's really telling especially when you encounter heat and wind. o.O
(source)
So who is your favorite K-drama actress? Any of them here? Share with me your all-time favorite K-drama of 2016 too!
Also check out:
Korean Celebrities Who Use Facial Oil And Why You Want To Do The Same
What 12 Korean Celebrities Eat To Keep Their Skin Looking Flawless
Comments