DIY natural skin care workshop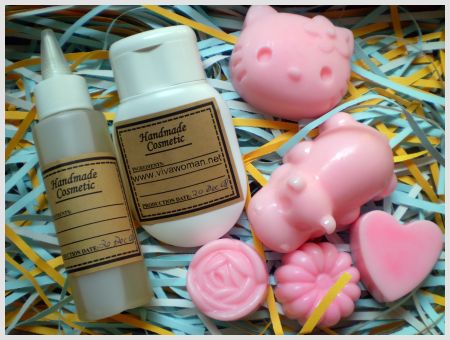 (Pretty? I made these myself!)
I've always wanted to learn more about creating my own cosmetics but didn't know of any suitable workshops or courses that I can attend here in Singapore. But thanks to Fr3b, I finally attended a DIY workshop conducted by Jayeon Miyin and made my own BB cream as well as bath soaps and cleansing oil!  I spent three hour at the session and it was really well worth the time because in the end, I brought home natural skin care products specially customized for my skin type!
Korean trainer who speaks good English
It was a small class which consists of four participants. Susan, our trainer, is a native Korean which is very well versed in skin care and cosmetics ingredients and formulation. Besides running the DIY classes, she also offers facial services. I didn't establish how long she has been staying in Singapore but she seems very localized and speaks pretty good English. So we had no problems communicating with her and loading her with lots of questions!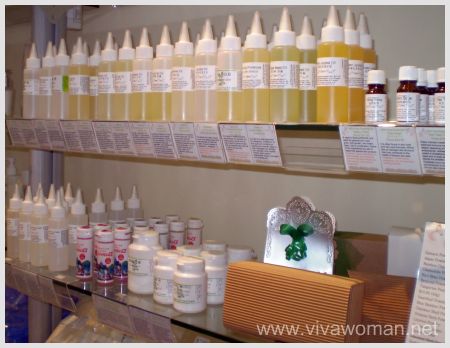 Well organized with proper handouts and explanations
One of the good thing I like about the workshop is that Susan is very well prepared. She gave out handouts to all the participants prior to the commencement of the workshop and explained some of the ingredients and terms so that we have a clearer perspective before beginning the session. It was really helpful to find out why we shouldn't add too much of some ingredients or why a certain temperature must be achieved before ingredients can be mixed and blended together. I learnt quite a fair bit about skin care from attending the workshop for sure!
BB creams better made under expert guidiance
Instead of uploading all the pictures taken, I've made a slideshow of our hands-on session on making soaps, oil cleansers and BB creams. The soap and oil cleanser was fairly straight forward and not too difficult. The making of the BB cream was more challenging, but definitely more interesting too! I now have my own BB cream made of mostly natural ingredients! YAY! Of course I will share with you the recipe when I run a review of the product later. But I'll say that BB cream is better made under the guidiance of an expert so that the correct consistency can be achieved.
Five types of DIY classes
Oh, Jayeon Miyin by the way, is situated at China Square Central, 18 Cross St #01-07 and the store offers a range of natural skin care ingredients such as essential oil, carrier oil, soap base, soap molds and related accessories imported from Korea. They are also the authorized distributor of the Lotree range of makeup. The company offers five types of DIY classes on hair care, skin care, makeup, natural soap and natural baby products.
Workshops use 100% natural ingredients
Depending on which class, the charges range from S$48 to S$98 which include ingredients and tools plus you'll get to bring home the products you make at the end of the session. I found out from Susan that not all their ingredients are certified organic due to the issue of certification in Korea. However, she assured us that the ingredients used at her workshops are all 100% natural.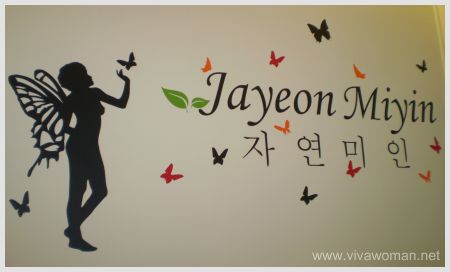 Fun and enjoyable
I really enjoyed the DIY session with Susan as well as the other participants, especially my partner Rachel of Xtralicious who was very good in blending the BB cream!  If you're also interested in making your own skin care products and cosmetics, I would recommend you to attend Jayeon Miyin's workshops.  In fact, if I have a daughter, I would definitely sign up the soap making class with her because it is really fun. Too bad mine is a son but he'll still enjoy using the Hello Kitty and Hippo soaps I've made.
Update
Jayeon Miyin is offering 10 readers of Viva Woman a special rate on their workshops. Please quote the promo code "
Vivawoman
" to get the following rates:
– Make-up Workshop $78.00 (Usual Price: $98)
– Natural Soap Workshop $38.00 (Usual Price: $48)
– Skin Care Workshop $78.00 (Usual Price: $98)
– Natural Baby workshop $88(Usual Price: $108)
– Hair Care Workshop $68.00(Usual Price: $88)
See their website on the workshop details and call 6536 2908 to make your appointment.
Comments