Synthetic and natural hair kabuki brushes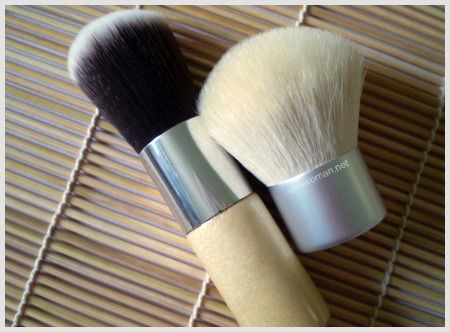 Reading fellow beauty blogs are a bad influence definitely! Why do you think I've suddenly gone brush crazy? Anyway, I've gotten myself two more kabuki brushes, this time compliments from the folks at Momo Minerals.
One is the long handled kabuki brush of synthetic grade and the other is the short-handled full size kabuki brush made from goat hair. Both are very soft on contact but I have yet to start using them.
The long handed kabuki brush is actually quite similar to the foundation brush in the Momo Brush Set except that it is larger, measuring 11cm overall with bristles being 4cm. It definitely looks like the same one at Everyday Minerals.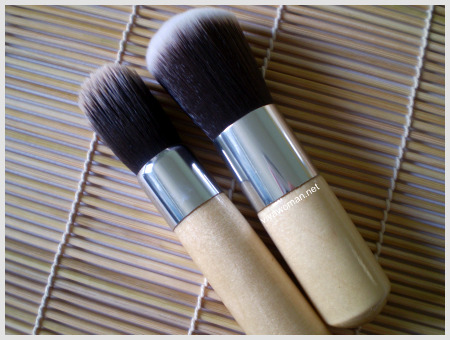 One thing I noticed about synthetic brushes is that although they're very soft, they take a longer time to dry and get a lot greasier after a few applications. The kabuki brush I've used before made from goat and sable dried a lot quicker and was not greasy although it didn't feel so soft on the skin. I certainly hope the Momo Mineral short-handed kabuki brush fares well.
Comments