What helped clear my cheek acne?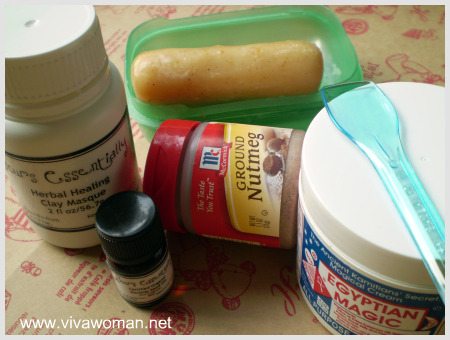 Today I want to do something different. Since I've been plagued with my cheek acne problem for awhile now, and I did discuss some recipes and products I've used, it's best I show you in real terms how they've healed so far.
People who have met me during this period can attest to how bad the spot looked even though I've got concealer and makeup on.  I didn't take a picture of them during the outbreak but only remember to chart the progress after I discussed using nutmeg to heal the scar recently. By the time, scabs have formed and dropped off. But if you have ever had acne outbreaks, you know how ugly they look right?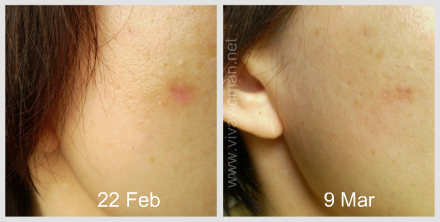 My problems with cheek acne started sometime end of last year and actually the spot was healing a lot by early part of the year but sometime in February, my itchy fingers played punk and wreak some damage to the same spot and that's why the problem has been haunting me like forever.
So what products really helped to heal my cheek acne?
Yuan Organic Mung Bean & Joy's Tears Soap
First, I switched to using the Organic Mung Bean & Joy's Tears Soap. I bought the soap for my pigmentation but I found that it cleansed so well that it helped in my acne healing process. Apart from the acne, I was also developing bumps/rashes around the spot and near my jawline. But within a week of using this soap, the bumps/rashes stopped developing and cleared up completely.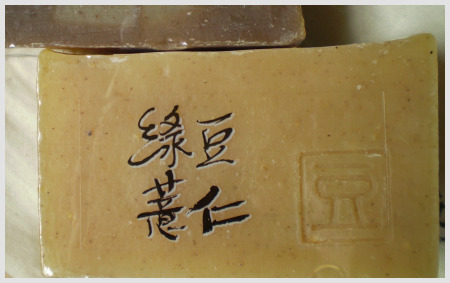 Yours Essentially Herbal Healing Clay Masque
This mask is good for clearing up blemishes and I believed helped in aiding my acne healing process. It must have also helped with calming the bumps/rashes that I was developing at the same time.
DIY recipe of using nutmeg with honey
As mentioned, I used nutmeg and honey to try to eradicate the scar. It was slow but I found more progress using nutmeg and milk. However, the problem with using milk is unlike honey as it doesn't soothe so much and I could only use it once a day. But the nutmeg recipes helped my scar to heal better and from an inflammed patch, it healed to form scabs and subsequently, what you see on the picture on 22 Feb.
Egyptian Magic Cream
When I received my Egyptian Magic Cream, I stopped using the nutmeg recipe and focused on using the cream to heal my scars. I will give you a more detail review of this cream another time but what I think it did for me was to clear up completely what was left within the acne and stopped it from potentially developing again. But I don't think it did much to lighten up the scar.
Rose Hip Oil
I received a sample of the Rose Hip oil from Yours Essentially and this is what I've been using these two days to dab on the spot to hopefully eradicate the scar eventually. I didn't want to use it earlier because the acne was still dormant and this oil is too rich for acne-proned skin. I waited till I was sure the acne had cleared up and now, what's left is the scar.
Summary
So in all, you can see that I've used a number of products to clear my cheek acne and it wasn't done in a day. It's good to use various products to try clear up a skin problem but you need to ascertain that they will work for your skin type. What I use here works for me, but it may not work for others. In addition, you should always try to address the root cause of your acne problem. Mine was a result of improper cleansing due to a new sunscreen I started using. Hence, the first step for me was to ensure that I cleanse my face thoroughly well.
Comments