DIY Beauty: an indulgent Hershey's cocoa face mask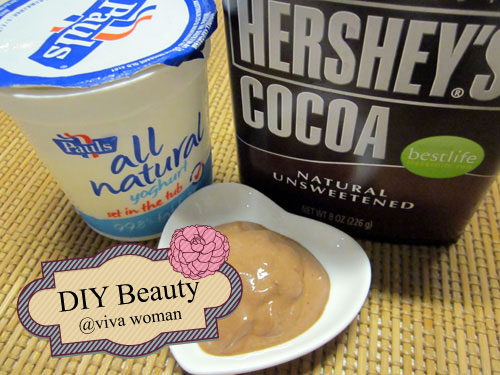 This is THE most delicious homemade face masks I've whipped up ever! If you like chocolate, and you particularly like Hershey's chocolate, let me warn you: this is very addictive to your senses! Seriously, I had to exercise severe restraint every time I made this as I really wanted so much to just slurped up the concoction. Even though I couldn't put it in my mouth, the mere scent of this is just DIVINE! And let me tell you – this doesn't just send my spirits soaring, it actually does make my skin glow too! No wonder Dr. Oz recommended this to be used on the fifth day of Christmas!
Protects against UV damage
Yes, the famous Dr. Oz had recommended cocoa face mask as according to him, the antioxidants found in cocoa help prevent sun damage. And it's true because many studies support that cocoa contain cell-protecting flavanol antioxidant compounds: two tablespoons of natural cocoa have more antioxidant capacity than 3 ½ cups of green tea, ¾ cup of blueberries and 1 1/3 glasses of red wine. It's great to reduce free radical damage and works well when ingested as well as when used topically. And for the skeptics, here is a study which showed that topical application of cocoa plant extracts containing polyphenols and xanthine derivitives prevented photodamage in mice that were exposed to ultraviolet light. Okay, I know we're not mice but you get the drift.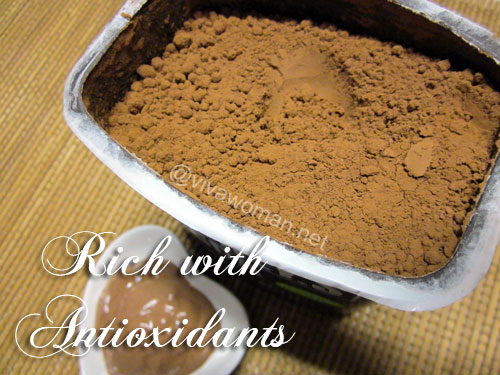 Choosing a suitable cocoa powder
The baking section is a good place to find natural, unsweetened cocoa powder. I saw some brands that were cheaper but skipped them because I had questions about the manufacturing process. I also saw some organic versions but they cost quite a lot more. So in the end, I settled for Hershey's Cocoa and I think it's a good choice. It cost me nearly S$9 but this tub can last me quite awhile supposing I only use it to make my face masks.
Ingredients needed
Anyway, Dr. Oz has a recipe that goes like this: 3 tbsp cocoa, 3 tbsp plain yogurt, 1 ½ tbsp raw honey, and 1 ½ tbsp oatmeal. The yogurt is good for its moisturizing properties, the honey to reduce inflammation and redness, while the oatmeal works for sensitive skin. Personally, I only used yogurt with cocoa powder because I prefer to use this as a moisturizing face mask.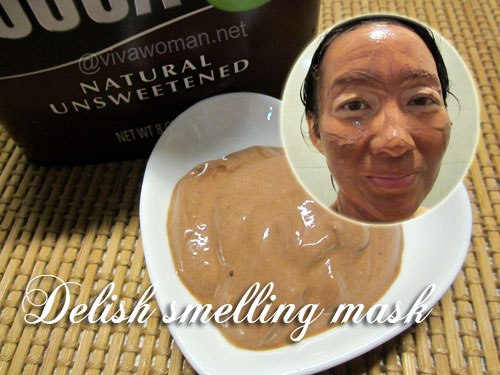 Leave on for up to 20 minutes
So after you've whipped this concoction up, just apply it liberally to your cleansed face, leave on for 10 to 20 minutes and then rinse off. You can continue with your normal skincare routine such as applying your toner and moisturizer after that. Warning: remember to keep your face AWAY from a chocolate addict!
Radiant the morning after
I really like this mask A LOT! I was using oatmeal powder before this but since I ran out of the flour, I'm going to stick to using cocoa powder instead. The thing is, I do see a glow to my face the morning after when I use this but the effects do not last after a day. So hopefully, with continual usage, I'm going to have a beaming radiant face all year round! But even if not, I'm just happy to use it to prevent photodamage!
Comments