Why I rather buy Fitflop than Crocs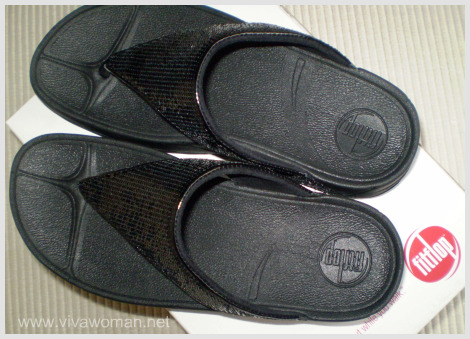 It's been almost three months since I started wearing Fitflop and it's about time I gave my review on the footwear. On the whole, I like my Electra but no, I am certain it did not tone my legs at all as I can still feel the flabs on my bum!  Perhaps it might do some good if I use them daily but really I can't tell since I only wear these during the weekends.  
Extra cushion in the heel to reduce shock
One thing I can vouch on this pair of Electra is that it is extremely comfortable to walk on.  The added cushion in the heel helps to reduce shock by 22% and I suppose that's the doing of its patent-pending microwobbleboard midsole technology.   I understand that Fitflop has got the Seal of Acceptance conferred by the American Podiatric Medical Association (APMA), which means wearing this is beneficial for foot health.  However, it's very important you get your Fitflop in the correct size or the reverse could be true!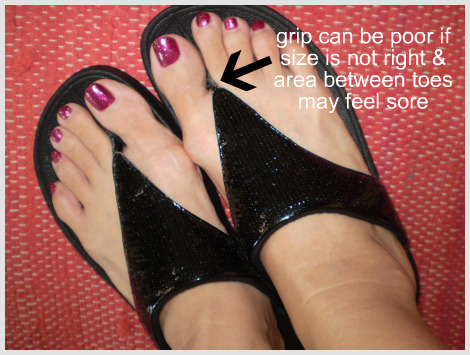 Important for your Fitflops to fit
I received this pair of Fitflops compliments from the company. I had given my usual size but I did find it larger especially for my right foot. Now, when getting your Fitflop, it's important to get the fitting size or you might end up with sore toes because your toes would constantly be gripping onto the strap. I found this was a problem for my right foot, especially after walking a longer distance. My left foot was perfectly fine though because the Fitflop fitted well.  So the next time I want to pick up another pair, I must pick one size smaller!
Fitflop is more stylish than Crocs
Other than that, I'm happy with my Electra, which is part of the Spring/Summer 09 Collection.  But I do need to wear it with care as the sequins may drop off if I'm not careful.  Well, so far, that has not happened as I don't wear them for trekking anyway. But honestly, I was checking out Crocs yesterday because there's a sale at Metro but decided that my money is better spent buying the Walkstar from Fitflop. Yes, Fitflop footwear are far more stylish looking than Crocs and at least, wearing my Electra makes me feel very Wondergirls!  HA!
If you've not tried Fitflops and are keen to try, I suggest you head down to one of the stores to try them out first. For a list of the stores, check out their website.
Comments