Flawless complexion with my healing brush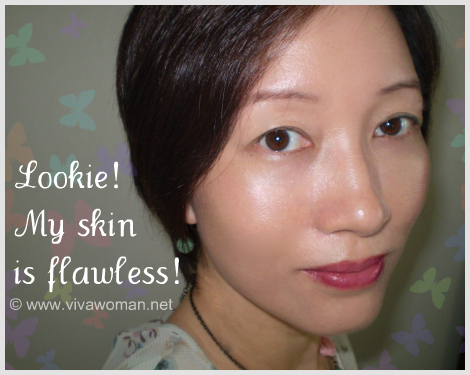 See what my new skin care regime has done for me?  I'm looking 10 years younger, with flawless complexion.  Even the lines on my neck are gone!  Totally incredible isn't it?  Wow, even I can't believe this is happening.  But, wait a minute.  Even my mole is gone too?  That's kind of incredulous isn't it? 
HAHA. 
That's all done with photoshop.  The healing brush took away the spots on my face, the bags and the lines!   How I wish I have such a healing brush in real life!  But in reality, I still have the spots, the bags and the lines!  *SIGH*  So now you know why celebrities always look so gorgeous on the magazine covers with flawless complexion?.  As it is, my photoshop skills aren't fantastic so the trained eye can still spot that it's a fake (yeah, photoshop on the neck area wasn't well done).  Anyway, here's the real me, a picture taken back in June.  Disappointing?  I also say!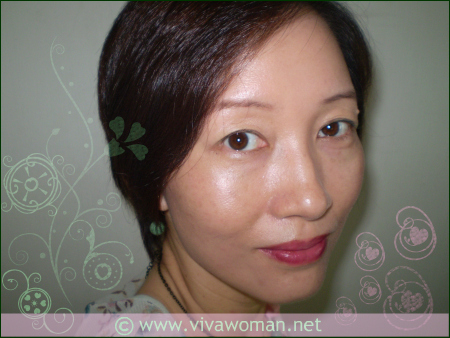 Yes, this is what happens with advertisements of unrealistic proportions; so don't believe what you see in print or on the web.  Before and after pictures can be doctored as well!  As a matter of fact, I can do it too – if I want to. *wink*   But is there a need to?  And what if people who read this blog meets me in person?  I definitely don't want to be caught in a spot!  Hence, the only thing I would do is only post flattering shots of myself or make sure the flashlight can conceal my blemishes.  Hee…
Have a nice day everyone!
But before I go, I want to bring to attention that my content is only hosted here and if you see my full posts complete with pictures elsewhere, they're not affiliated to me or Viva Woman.  Anyway, thanks to reader Cazz Tan, I found out that my content has been duplicated on various spammy sites –  14h, playswomen, fashionweek7.  Someone shameless has obviously been coming here, taking my content and even bother to crop out all the watermarks on my pictures.  Well, if you think you can get away, think again!  You've infringed on my copyright and if you don't remove my content immediately, I'll be filing the DMCA so you can say bye bye to your stupid sites with stupid names!
© www.vivawoman.net copyright notice ☺
______________________________________________________________
Comments