DIY Beauty: chill out spa & beauty treats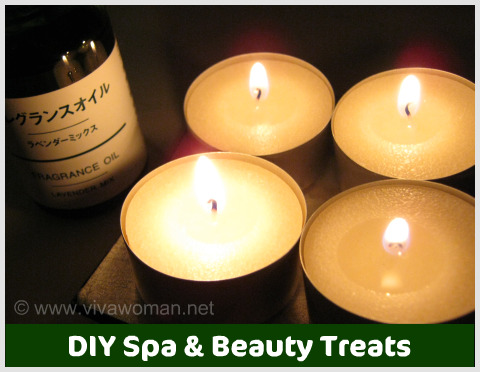 If you can't get to the spa to chill out, then try having your own DIY treat at home or during a getaway – wherever you can access to a big bathtub. Believe me, it's a nice bonding session with your partner, or with a child. You can mix and match your treatments according to your fancy and the best part is, you don't have to worry about that bill waiting for you outside the door.
How you want to pamper yourself is really up to you. But it's a good idea to check out the bath and body section to pick out your favorite bath soak or bubble bath; you'll be spoiled for choices! Just don't get too carried away to end up with a hole in your pocket instead!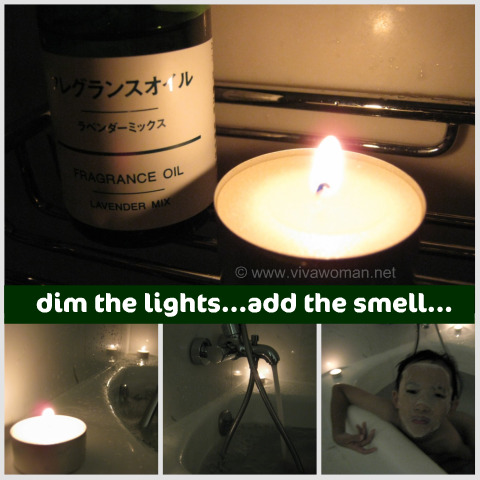 To give you an idea, here's what I've prepared. Besides having a nice aromatherapy oil, these were the other essentials: 1) Hada Labo Moisturizing Lotion and dried mask sheets from Muji for a mini facial. (Check out Hazel's entry on how to use this) 2) A bunch of tealights that you can light up and leave at different corners of the bathroom for enhanced ambience. 3) Packs of Dead Mineral Sea Salt for a good soak in the tub and some for scrubbing the feet. 4) Moisturizing foot mask for some feet pampering afterwards.
Of course the foot mask is optional. I used it only because it was lying in a corner unloved for a long time. I don't like this very much though because it was too cold for my feet. But it did leave my feet feeling soft and smooth afterwards.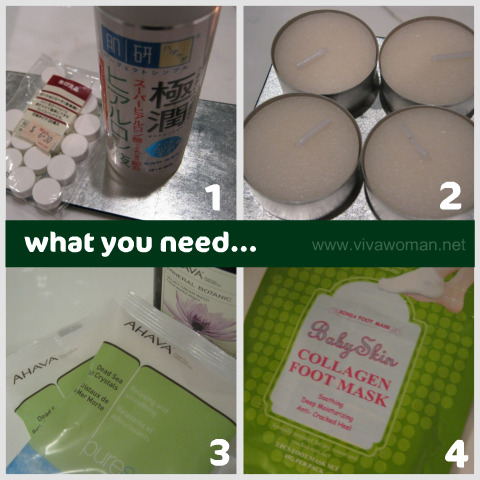 One thing I didn't prepare was music. I was too busy having fun but that's something else you want to consider if you're interested in this DIY indulgence.
So ready to chill out and relax?
Comments