The ogress is envious of Jade Is The New Black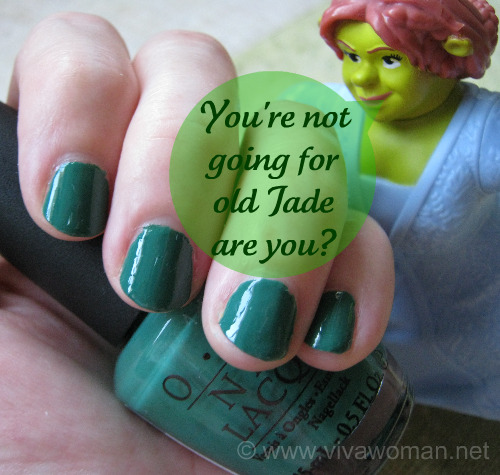 Have you dealt with an ogress? An angry one? Oh shrek, hell has no fury like an orgress scorned and I'm now dealing with one very displeased Princess Fiona here who is demanding to know why her color is not good enough for my nails. She flew into a rage almost immediately when she spotted Jade.
Fiona: I want you to slay Jade for my dinner!
Me: But…but…she's not food.
Fiona: I'm so broken hearted that you find her brilliant.
Me: Yeah I do…
Fiona: *Wails loudly*
Me: But…but you're still unique! Nobody can ever be like you.
Fiona stops wailing immediately.
Fiona: You mean it?
Me: Of course I do! I'll cross my heart and swear if that pleases you!
Fiona wipes away her tears and smiles a little.
I wipe away my cold sweat and breathe a soft sigh of relief. *phew*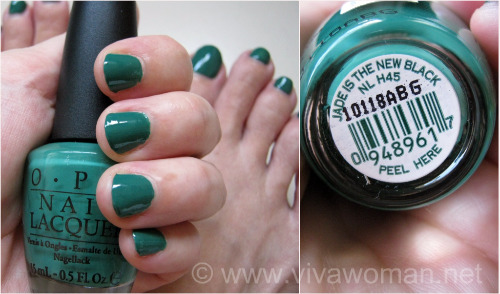 So lesson learnt. Never offend an ogress with your nails. And I originally thought I wanted Jade to complement her. BAD IDEA! But Jade is such a brilliant green that I can't take my eyes off her. And she's got such a cool name – Jade Is the New Black. No wonder Princess Fiona is so jealous! I wonder what would her reaction be like if I have brought Cuckoo home. Okay, granted. The name is a little offbeat but still, she's an intense emerald and is quite outstanding too.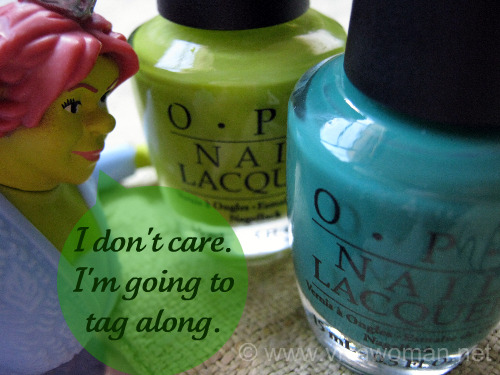 So I guess I have enough green for the time being. I better wise up and be looking at other colors soon. I really can't deal with another round of drama from a furious ogress. Not if I want some peace for my nails.
Comments