My $2 efficient & effective makeup brush cleaner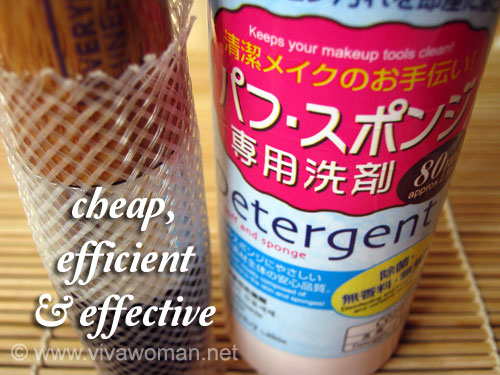 Back in June, I made a quick comparison of this Diaso makeup tool detergent with the Pigeon Bottle Nipple & Vegetable Liquid Cleanser and mentioned that the latter was more effective. It's been some months now and I thought I'll do a quick update on how I've been liking the Diaso detergent so far.
Although the Pigeon Bottle Nipple & Vegetable Liquid Cleanser is effective, I found that it works better when I soak the brushes in it with a mixture of warm water. Hence, whenever I'm in a hurry, I turn to the Diaso detergent instead as it only takes me around 3 minutes or lesser to wash my brush.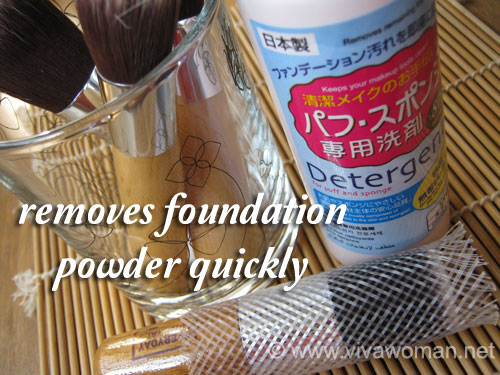 This Diaso detergent is stated to be used for puff and sponge but it sure works well for my brushes. There is no soaking required as I pour some of the detergent directly on my brush and gently use my fingers to remove the foundation powder. The powder is quickly removed in one wash and my brush looks clean again without any residue of the powder anymore. If I feel my brush is still oily, then I might do with a second washing.
The 80ml bottle cost S$2 at Diaso and it has lasted me quite awhile so definitely very economical. But then again, I don't use it every week. I suppose it'll run out much faster if I wash my brushes weekly…and yeah, I should really be washing my brushes MORE frequently!
Comments