Project BB: a makeover with BB cream & BB pact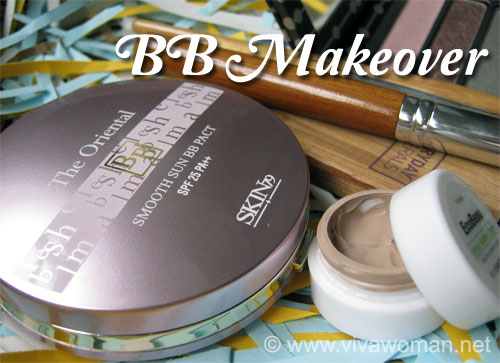 I'm seriously considering purchasing the Ecobeau BB Cream Plus in full size even though I'm not so keen on the ingredients because I really like how it makes me look – all fresh and dewy! Okay, the last time I reviewed the product with two other readers but I did not dwell too much about this product. So under today's Project BB, I'll show you my transformation using this BB cream along with the Skin79 Oriental Smooth Sun BB Pact. Ready? Here goes!
Usually, I'm just a foundation powder kind of girl. No makeup base, no liquid foundation and no concealer. I really dislike loading my skin with too much makeup products and so my blemishes are always visible. I have to admit that a layer of liquid foundation does improve my skin tone but somehow, those I've tried don't last too well under our humid weather. When I was introduced to this Ecobeau BB Cream Plus, I was initially taken aback the ashy grey tone upon the first application. However, surprisingly, it blends well and was perfect for my skin tone.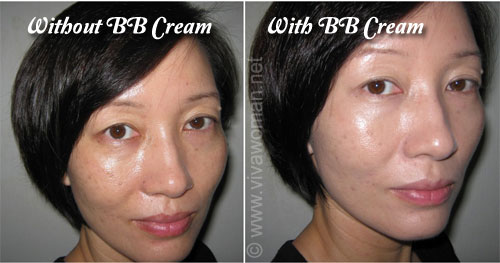 The first picture you see here is me without the BB cream but just a light layer of powdered foundation without any concealer. My skin tone isn't too flattering and I almost look like I don't have any makeup on. The second picture is when I've applied a thin layer of the Ecobeau BB Cream Plus. It doesn't conceal all my blemishes fully but my skin tone looks a lot better right? I use this on my entire face for special occasions. Of course, to conceal those glaring blemishes, I'll use a concealer to do the job.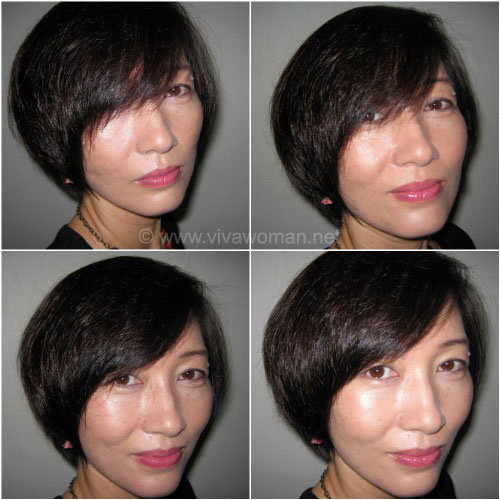 I found that the Skin79 Oriental Smooth Sun BB Pact that I reviewed recently works perfectly with the Ecobeau BB Cream Plus. I just have to puff some of the powder on lightly and I'm good to go away for a good period of time without my face streaking with oil.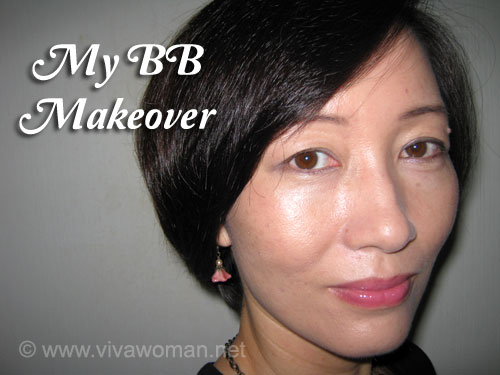 Do you like this Project BB look? The pictures were taken indoors with flashlight. They do make me look more glowy but it's not that far from natural lightings. For those interested, Ecobeau BB Cream Plus is available at TheOrangeCo.Com at S$33 and Skin79 Oriental Smooth Sun BB Pact is available at Watsons for S$35.90.
Comments