Review: Thursday Plantation Tea Tree Blemish Gel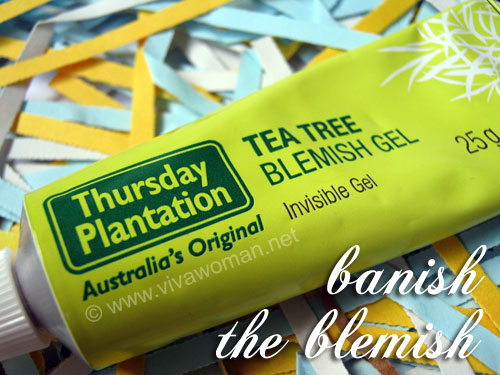 This is like my third post on Thursday Plantation since I was introduced to the range earlier this year. Well, I have to say I'm quite impressed with the range and I want to reassess this product altogether after having used it quite extensively now. I gave this blemish gel a rating of 3 out of 5 hearts the last time but I think it's time that I revise the rating up now.
Thursday Plantation, for those who are new to the brand, is a full range of products that are said to be naturally derived; free from parabens, petrochemicals, propylene glycol, laurly sulphates, polysorbates, synthetic fragrances, synthetic colours and animal derived ingredients with at least 70 per cent certified organic. This particular blemish gel contains 20% pure Tea Tree Oil, and is described as a concentrated formula to unblock sebaceous ducts, free of Benzoyl Peroxide for fewer side effects.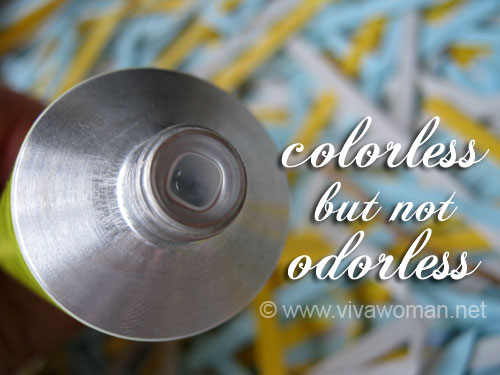 Thursday Plantation Tea Tree Blemish Gel 25g S$10.55
Ingredients: Water/Aqua, Polysorbate 60, Melaleuca Alternifolia (Tea Tree) Leaf oil, Alcohol, Isopropyl Myristate, Carbomer, Triethanolamine, Camphor, Limonene.
The last time I reviewed this, I mentioned that I noticed that while the pimple I applied the gel on did subside and dried up a little, it didn't heal quite as fast as when I use my usual oils. Well, since then, I've had more opportunities to test this blemish gel further and it works pretty quickly on small pimples. In fact, what prompted me to reassess this blemish gel again is because I tested it on my hubby, who grew a pimple right under his nose after eating too many chocolate chip cookies, and the pimple subsided, dried up and then promptly disappeared the next day! So this gel can work wonders for certain skin types. And the plus point is that it's very affordable!
A tad drying but not too bad
Okay, the ingredients aren't all natural and some of you may even find a few of them offending. I'll say pimples are annoying but most of them do need something stronger to banish them. I've tried the Thursday Plantation Tea Tree Oil on my pimples but unfortunately, the oil couldn't do what the gel could. So I'm okay with using this as a spot treatment. It dries up the pimple and makes healing a lot faster; you might notice that the skin on the spot you've applied the gel start to peel a day or two after but it's not exactly that drying. But I have no idea if this gel will get rid of cystic acne, which are typically larger and more difficult to heal. Perhaps some of you have tried this blemish gel and have something to share about that?

Comments