Browhaus Extend Lash And Brow Serum Review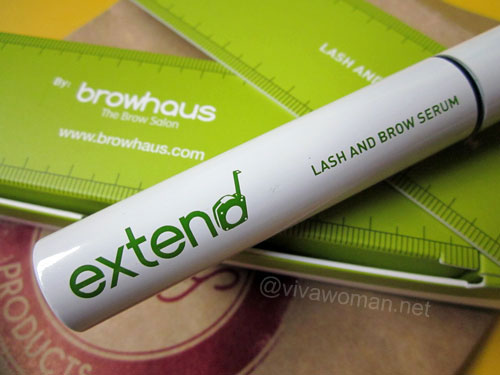 I've mentioned in an earlier article that I was concerned and maybe even paranoid that my eyelashes are getting lesser as I grow older. So when I was given the opportunity to try out this product from Browhaus under the Spa Esprit Group that claims to make your eyelashes and eyebrows grow, I immediately jumped at it.
Ingredients
Purified water, aloe vera gel, pro vitamin B5, Glycerin, sodium hyaluronate, tocopheryl acetate, ascorbyl palmitate, glucosaminoglycans, vitamin B12, Biotin, Octapeptide-2, polypeptide-23, copper tripeptide-1, sodium chloride, sorbic acid, phenoxyethanol.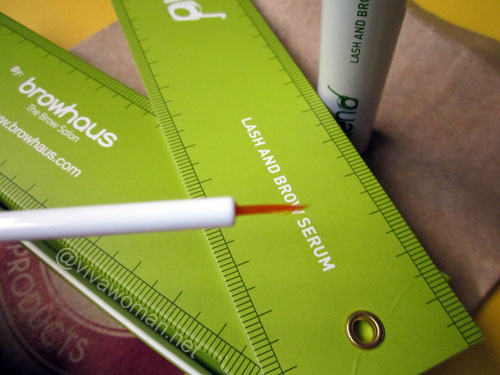 Directions
The highlight of this product is that it uses this ingredient called Protein Peptide and it is supposed to enhance the growth of your eyelashes and eyebrows naturally, healthily. To use this serum, apply a thin layer of the product on base of lash line and/or brows, not directly on the lashes. Instructions on the box recommends not to use this serum more than one time a day, and ideally to use it before bed time.
Easy application
The product is in a tube casing that looks like mascara. Upon opening, instead of a mascara brittle, it has a fine thin brush that looks like the brush of liquid eyeliner. Because of the tiny fine brush, application is a breeze because it is as if you were applying liquid eyeliner over your lash line, except you don't have to make it extremely straight.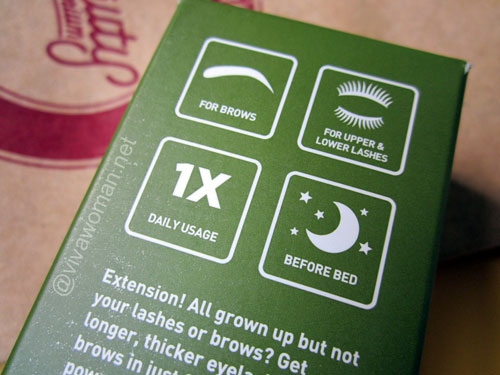 Fast absorption and scentless
The product absorbs really fast and although there is no stinging feeling, there is a slight tingling sensation for around 2 seconds when you apply. I wouldn't consider that as anything bad really because the tingle is so slight and for a really short period; I wouldn't be surprised if some people don't even notice it. There is also no scent in this product at all, which is probably a good thing.
Overall
After using this product for a couple of weeks now, I did not see visible eyelash and eyebrow growth but I noticed there has been little to none eyelash falling out whenever I remove my eye makeup. While it didn't exactly make my eyelashes and eyebrows grow, I believe it strengthened and thickened up the roots of my eyelashes and prevented fall out. I received this product on a complimentary basis for review purposes but I doubt I will be repurchasing this again on my own when the product runs out, as I was hoping it actually somehow makes my eyelash and eyebrows increase in density. But because it did strengthen my eyelashes and so I'm giving it 3.5 out of 5 hearts. This product can be found at Browhaus outlets in Singapore and is currently priced at S$89.

Comments