Korean Celebrities Who Use Facial Oil And Why You Want To Do The Same Too

Facial oil features prominently in the skin care routine of many Korean women. However, the usage is mostly limited to facial cleansing. So I was naturally intrigued when I learned of Korean celebrities who use facial oil as moisturizers.
As many of you are aware, I'm an avid user of facial oil. My love affair with them started back in 2008 and I've found them to be great for good skin. Here are a multitude of reasons why I love them so:
Concentrated goodness
Applying facial oil means getting the most out of the concentrated, undiluted oils with no added water or additives. I'm really getting the beneficial components of the oils like vitamins and fatty acids to my skin at their full strength.
Natural sunscreen
Many facial oils contain natural sunscreens. While the sun protection factor (SPF) is usually equal or less than 5 and insufficient for proper sun protection, I like the idea of added protection I get when I use them.
Powerful antioxidants
Besides SPF, most facial oils contain powerful antioxidants.
Fast absorbing
Many facial oils are very fluid, light and fast absorbing. Hence, I don't really get that greasy feeling after application. An oil like jojoba is actually considered as non-greasy because its composition is very close to that of human sebum. Whether your skin is dry, normal, oily, combination, sensitive or acne prone, you can definitely find one that works well.
Multi-purpose
I can use facial oils on my face, my neck, my body and even my hair. I can use facial oils to stimulate my eyelashes to grow faster and stronger and I can even use it to nourish my cuticles daily. Definitely multi-purpose love!
Improve complexion
I actually find facial oils minimizing fine lines on my face almost instantly. Granted, it's temporary but I like the idea that my skin doesn't look so wrinkled.
Complement other skincare products
Another reason I like using facial oils very much is because they complement the other products in my skin care regime very well. I can always use an oil under a sunscreen, or use one over a serum, or one under a cream moisturizer.
Inexpensive and long lasting
Many facial oils are inexpensive and a bottle usually last quite a long time.
Pleasant smell
Most of the facial oils I've come across smell pleasant enough. But even if they don't, I can improve their scent by dropping a few drops of my favorite essential oils to make them more appealing to my nose.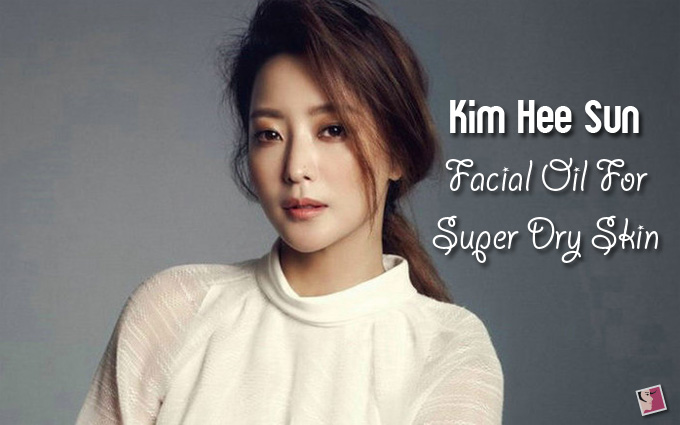 Kim Hee Sun uses oil for her super dry skin
Kim Hee Sun is 38 but she looks like she hasn't aged since 28. She looks the same as she did 10 years ago! In fact, I watched her in "Faith" where she was hilarious and noticed she didn't look very much older than her male co-star, Lee Min Ho, despite their 10 years age gap. She might have received some aid in the beauty department but I suspect she is one of those who didn't need to do extensive work on her face.
Anyway, she said that skin type is super dry and hence, she always carries a facial oil product.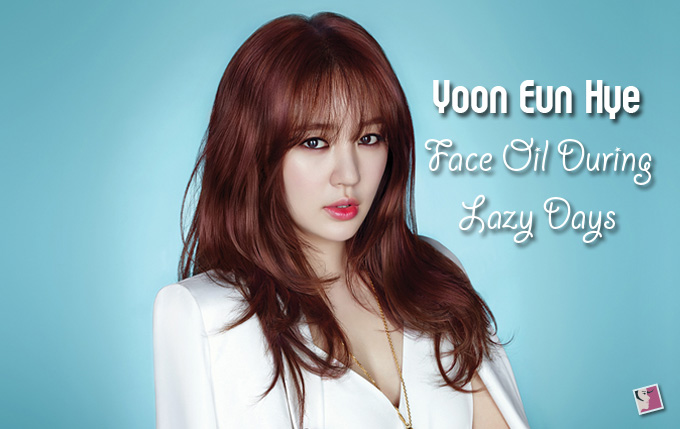 Yoon Eun Hye falls back on oil when lazy
I use a lot of Yoon Eun Hye's pictures on this blog but the funny thing is, I haven't really watched her in a drama. She's 31 this year and was in Singapore not too long ago.
Anyway, she admitted to using just oil to her face when she gets lazy. I'll say that's a wise choice so if you hate the idea of using too many products, try a facial oil. I'm good with just applying oil in the night but I am usually a bit more diligent and so I typically slap on a serum before applying my facial oil. Some people apply their serum after the facial oil but I really prefer mine after the serum.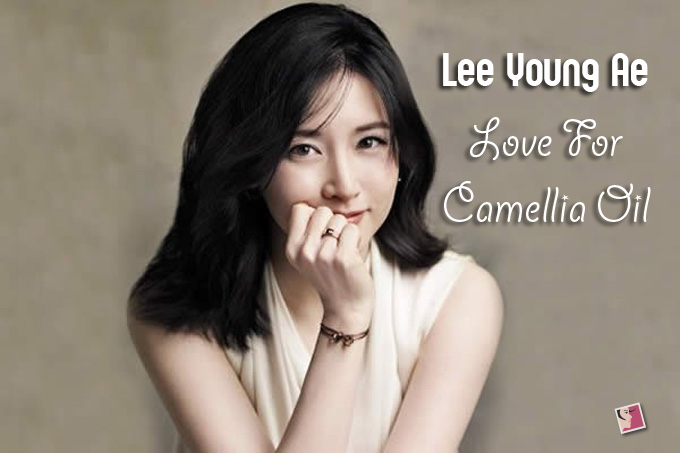 Lee Young Ae loves camellia oil
Lee Young Ae is the epic Hallyu star from the famed Korean historical drama Dae Jang Geum. She is 44 years old but still exudes youthful elegance. Interestingly, she recently launched her 100 percent botanical skin care line under Lyanature. I would love to give her products a try if I can get my hands on them. But today, our highlight is not about her skin care range. Rather, it is about her face oil preference.
Apparently, Lee Young Ae appeared on SBS Good Morning and revealed that she uses camellia oil which contains oleic acid that moisturizes and relaxes skin as well as gamma linolenic acid which is very effective in reducing itchiness. Besides using on her skin, she recommends it for strengthening nails and hair. Not surprisingly, this is one of the ingredients she uses in her skin care formulation too.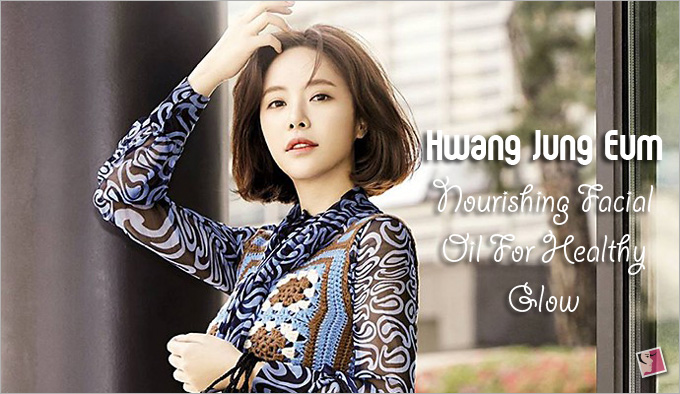 Hwang Jung Eum relies on facial oil for glow
Actress Hwang Jung Eum who is 31 recently appeared as a freckled-face office lady with unruly curly hair in She Was Pretty. In reality, the actress has flawless, porcelain complexion and was ranked fifth on tvN's "Beauties With Flawless Skin Even When Seasons Change." This is the list where Ha Ji Won emerge first.
Anyway, I first caught sight of Hwang Jung Eum in Heal Me, Kill Me and indeed, her complexion is gorgeous. According to her, the secret to achieving smooth and hydrated skin is using facial oil to nourish her skin and to achieve a  healthy glow.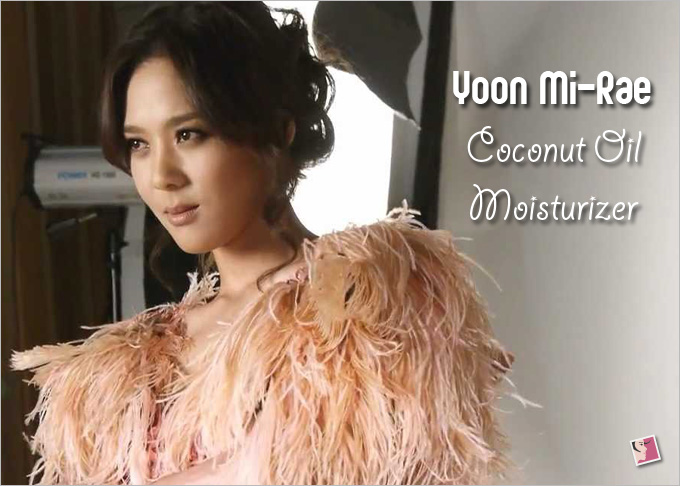 Yoon Mi-Rae uses coconut oil as moisturizer
I have no idea who is Yoon Mi-Rae but I found out she is an American-born South Korean rapper and singer. She is also part of the Korean hip hop crew The Movement and current member of MFBTY. She is married to Tiger JK, and has one son with him. She is 34.
In an interview with Sure magazine, the R&B singer revealed that she uses coconut oil liberally on her skin, to help lock in moisture. Interestingly, I just met a skin care guru recently who raved about the goodness of coconut oil. I've tried using coconut oil on my face and quite like it. However, I've also read comments from other readers who found the oil drying on their skin. But the appeal of coconut oil might have to do with the fact that it is readily available at an affordable price. The scent is strong but unless you're one who hates coconut smell, it shouldn't bother most people.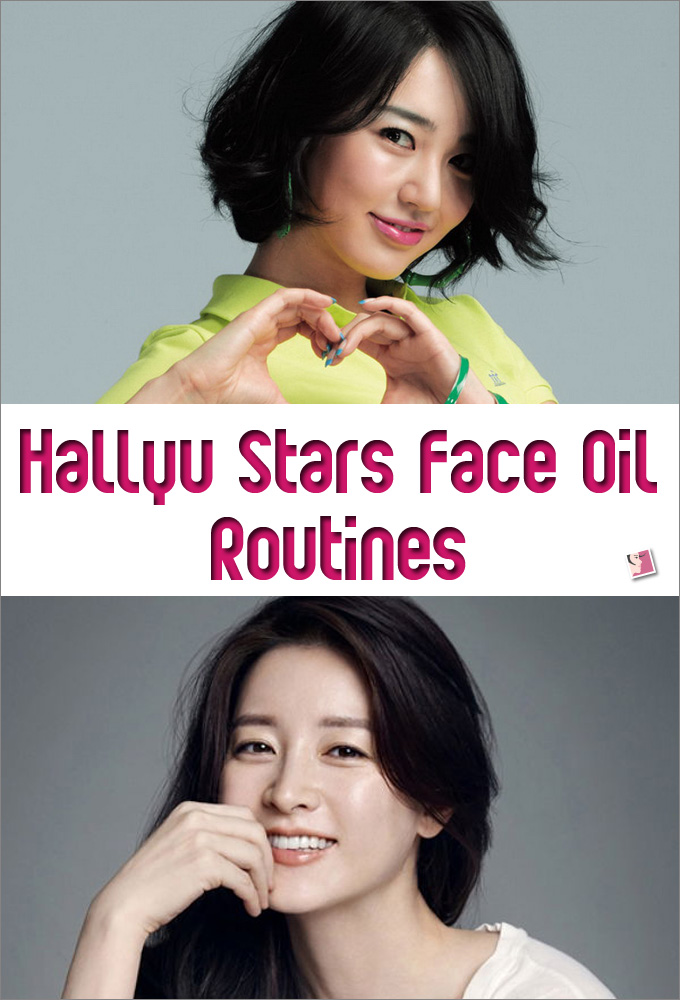 Combination or single oils
So if you haven't begun using facial oils, I would highly recommend you trying them out soon. You can get those oils that are formulated with a combination of different carrier oil and essential oil. Personally, having use single oils and mixed oils, I actually prefer the latter. The different combination definitely brings more benefits and these oils tend to last longer too.
Facial oils work for all skin types but for some, it could be tricky to nail the oil that'll work immediately. All I can say is you need to read the properties or find out through reviews.
For those interested to incorporate facial oils into your skincare routine, check out iHerb with its scores of affordable facial oils. Remember to read the reviews to get a sense what might work for you. I'm sure you can definitely find something to work for you real soon! Or you can read my reviews of some luxe oils I love here.
Comments