Turn back the clock with 3-day instant youth intensive anti-aging program at EstheClinic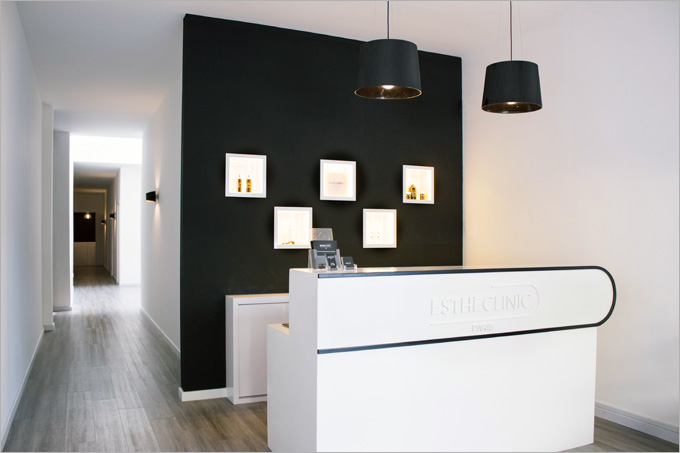 I'd mentioned that I might consider aesthetic treatment after turning 50. Well, that wasn't just talk. I actually went for a 3 Days to Instant Youth Intensive Anti-Aging Program recently at EstheClinic at their invitation. I was intrigued by their promise of turning back the clock in 3 days. It sounded both radical and intensive but I was game to give it a go anyway.
What was promised in that 3 days program was radiance, smoothness and a visibly firmer looking complexion utilizing EstheClinic's advanced anti-aging aesthetic technologies with high-performing cosmeceuticals in one single treatment, repeated 3 times over 3 days for an intensive skin-rejuvenating effect.
I underwent a 5-step treatment which combines advanced Thermo-controlled Radiofrequency and LED Photomodulation technologies to stimulate collagen and elastin production on multiple levels of the dermis, and micro-needling to help the highly active ingredients from Eladerm cosmeceuticals to penetrate deeply into the skin layers.

Here's what the treatment entails:
Step 1: Thermo-controlled Radiofrequency
This highly advanced, clinically-proven radiofrequency treatment heats the skin to a temperature that is optimal in inducing collagen stimulation. This results in immediate skin shrinkage, leaving skin instantly tighter.Radiofrequency waves penetrate deep into the sub-dermal and inner dermis layers to stimulate collagen production for a visible increase in skin firmness.
Step 2: Micro-needling Booster
The Eladerm Le DermaBooster is an effective micro-needling device that stimulates the skin deep down to induce the production of collagen and elastin, while allowing topical skincare actives to penetrate deep into the skin for enhanced benefits.
Step 3: Intensive Rejuvenation
The application of the Eladerm CosmeLED Le Sérum, a concentrate of active anti-ageing ingredients, is applied to the skin during the treatment to enhance the regenerating and brightening effects of the aesthetic treatments. This silky, easily-absorbed serum intensively boosts cellular turnover, while the unique inclusion of chlorophyll (a powerful antioxidant) helps to oxygenate and protect skin cells from free radical attack.
Step 4: LED Photomodulation
This painless and non-invasive treatment uses cold light to activate new collagen formation and simultaneously inhibit the breakdown of existing collagen, helping to delay signs of aging. These light waves are able to reach the mitochondria (the heart of skin cells) where they are converted into energy (ATP) that can be assimilated directly by the cells. Fibroblasts get a much-needed boost: the production of collagen and elastin is stimulated, giving new firmness and elasticity to the skin and activating the skin's deep, regenerative mechanisms.
Step 5: Nourish and Protect
As the finishing touch of the 5-step treatment, the Eladerm CosmeLED La Crème is applied to the skin to nourish, protect and help skin continue its regenerative efforts free from distress. This powerful anti-ageing cream is formulated to firm, lift and restructure skin, while providing intense hydration and antioxidant protection.
So how did I feel about the treatment? Did it do my face any good as promised?
Well, I'll be completely honest that I had found the 3 days program a tad of a hassle. I mean having to head down to the clinic for 3 consecutive days was kinda rush for me. The radiofrequency treatment was definitely new for me. At the onset, I was worried about the heat–that it might scorch my face. Thank God it didn't. The micro-needling wasn't new to me as I'd done it before. In fact, I used one with longer needles.
But the results weren't astounding for my face. I wouldn't say the treatment was ineffective. Rather, it wasn't what I need. However, I did see improvement to my neck. Skin was noticeably tighter and smoother.
You see, my skin is quite firm and whatever wasn't done didn't make much difference. I suppose if the treatment had targeted pigmentation or even out complexion, I probably would have more noticeably results. So my conclusion is, if money is to be spent on aesthetic treatments, do ensure you know what you need before you embark on any program.
The "3 Days to Instant Youth" program is suitable for men and women of all age groups from 25 years-old onwards who wish to fight against the signs
of aging or desire to prevent them.
From 25 to 40 years old: To prevent skin aging or to treat skin imperfections
From 40 to 55 years: To slow down the aging process and treat any skin
concerns (particularly arising from menopause)
From 55 years onwards: To maintain skin radiance and improve the
appearance of the skin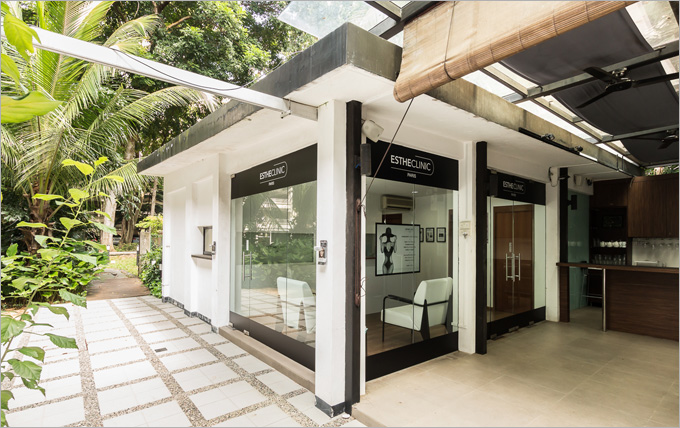 About EstheClinic
The EstheClinic "3 Days to Instant Youth" Anti-ageing Program comprises of 3 treatment sessions; one session a day consecutively. The 1st and 3rd
session will include all 5 treatment steps, while the 2nd session does not include the Thermo-controlled Radiofrequency treatment.
Duration: The 1st and 3rd session takes approximately 75 minutes each, while the 2nd session takes approximately 45 minutes.
Price: $990 for 3 days' treatment on the face, inclusive of the Eladerm cosmeceutical skincare regimen (CosmeLED Le Sérum + CosmeLED La
Crème + Le Dermabooster); $1160 for the full Face and Neck package inclusive of products
EstheClinic is widely recognized in France, having been founded by Dr. Leone and Dr Boutboul, pioneers and catalysers of innovative technologies of aesthetic medicine for over 20 years. They created the brand EstheClinic to make aesthetic medicine easily accessible to all offering highly technical aesthetic treatments that are completely painless,non-invasive and with immediate and lasting results. Currently, EstheClinic has branches across 15 different locations including Paris, Nice, Cannes, Marseille, Brussels, Marrakech, and Singapore.
Their most popular procedures are (IPL) Intense Pulsed Light for permanent hair removal and skin rejuvenation, lipocavitation and cryolipolysis for body shaping, thermo-controlled radiofrequency for skin tightening, fine lines and cellulite, LED for stretch marks, acne and scars, Low Level Laser Therapy
(LLLT) for hair loss treatments.
In Singapore, EstheClinic is located at 2 locations:
72 Tras Street or 44/45 Rochester Park
Tel: +65 6221 4797  or +65 6254 9913
Opening hours Opening hours
Monday – Friday: 10am to 8pm Monday – Friday: 9am to 5pm
Saturday: 10am to 5pm Closed on Saturday, Sunday
Closed on Sunday and Public Holidays and Public Holidays
© www.vivawoman.net copyright notice ☺
______________________________________________________________
Comments