5 Beauty Favorites In 2014, My 2015 Beauty Resolutions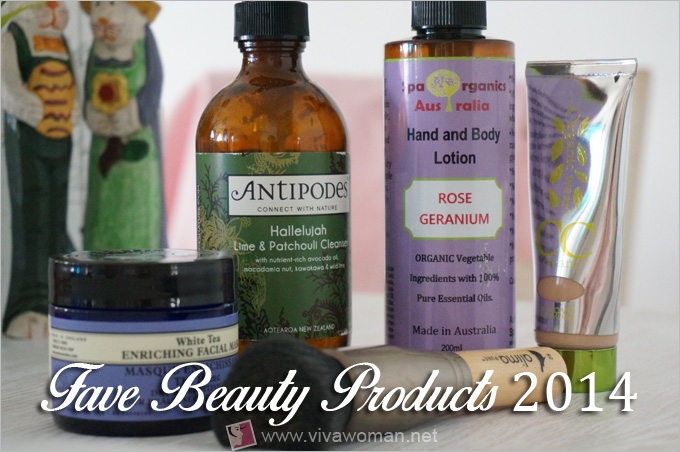 How are you this New Year Eve? Doing good and having fun counting down? Well, instead of the usual "Happy New Year" post, I decided to round up the year by showing you five of my favorite beauty products in 2014. At the same time, I've made some new year resolutions and included are beauty plans that I'll like to share with you. A very purposeful post for a purposeful year ahead? You bet!
This year, I tried various new products, a number of which I like very much. It was hard to choose but after mulling over the list, here are five that I really like and would love to be able to use them again.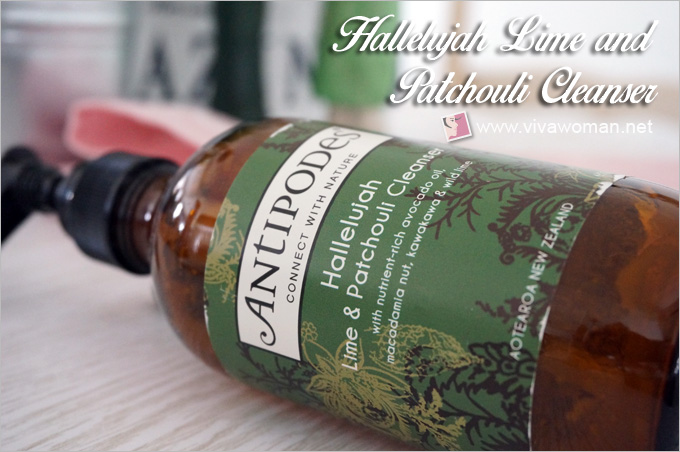 Antipodes Hallelujah Lime and Patchouli Cleanser | 200ml, S$58
I love all the products I've tried from Antipodes but this one deserves two thumbs up! In fact, I was so sad when I finally emptied the bottle! The only reason I've not repurchased it yet is because I'm trying out a new cleanser (again). But like I've reviewed, this is a creamy cleanser that is in a league of its own. I'm an avid user of creamy cleanser and I've used scores of them. Most of them serve their role but they don't really stand out.
So I was totally expecting the Antipodes Hallelujah Lime and Patchouli Cleanser to behave like a typical cream cleanser—nothing extraordinary. But boy I was wrong for this product exceeds my expectations on all front! It is so creamy, smells so refreshing and most of all, cleanses my skin really well in a single wash. In my review, I mentioned that I did an experiment by using Le Mieux Skin Perfecter after washing my face with this creamy cleanser and the tool didn't pick up too much residue except from the nose area. This is a creamy cleanser that doesn't make you feel like you didn't wash your face clean enough. Yet, it doesn't dry out your skin, leaving it taut and tight. What can I say? Hallelujah!
Check out my full review here and to get the product, go to Skintegral or Bud Cosmetics.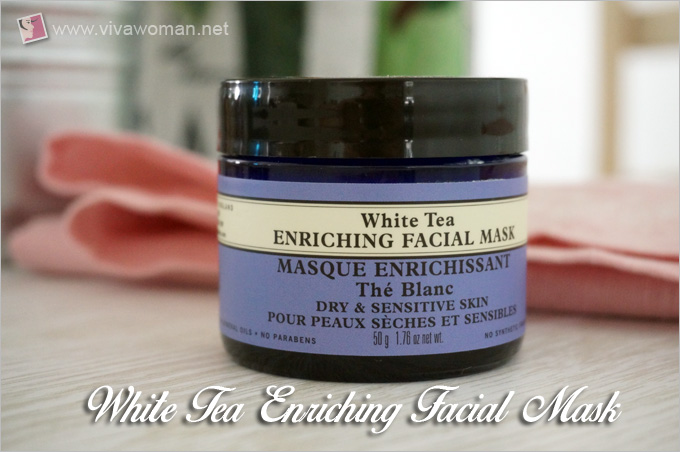 Neal's Yard Remedies White Tea Enriching Facial Mask | 50ml, S$68
I just reviewed this product recently and I said it's by far, my fave product from Neal's Yard Remedies. Well, I'll qualify by stating that I've only begun using products from Neal's Yard Remedies this year so I haven't been trying many of their products. However, this White Tea Enriching Facial Mask is really nice and I find myself reaching out for it frequently. It's made with natural nourishing clay minerals and causes me to feel fabulous like no other clay mask does.
In terms of texture, this clay mask feels unusually smooth. I don't get that powdery texture I usually find in clay mask. On top of that, this product smells absolutely gorgeous and I suspect that's what draws me mostly. I was dismayed to find alcohol denat listed under its top five ingredients but given that I only use this once a week, I can live with that.
Check out my full review of the product along with other award-winning products from the brand here. If you're in Singapore, find the products at Millenia Walk #01-75.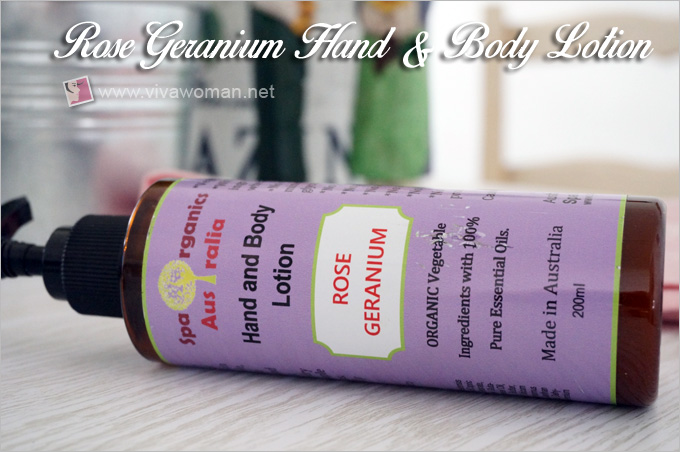 Spa Organics Australia Rose Geranium Hand & Body Lotion | 200ml, S$22.80
I don't think I've ever been this enamored with a body lotion but let's just say I absolutely love this! It is a very thick and nourishing lotion but applies well without leaving any trace of oiliness. The smell is also gorgeous and that I suspect, is the main reason that I enjoy using this lotion so much. In fact, this beats the commercial upmarket brands hands down!
The brand is quite new and not very commercialized but I assure you that Spa Organics Australia is worth checking out. A reader even emailed to thank me for recommending their shampoo which she said works extremely well for her.
Check out my full review of the range here and to get the products, go to Spa Organics Australia website for Singapore/Asia or Spa Organics Australia website for Australia/New Zealand.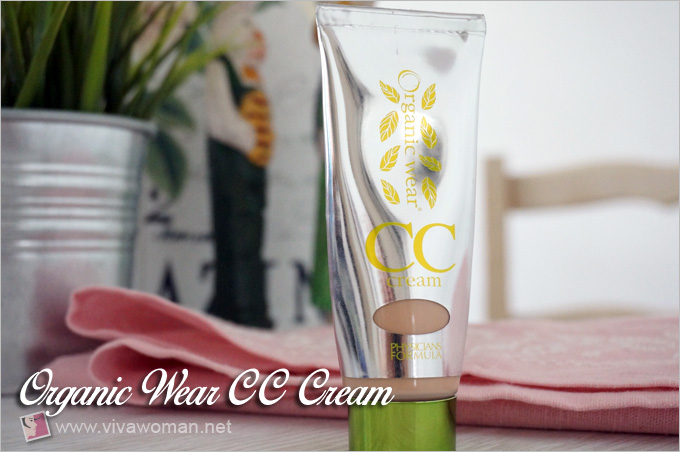 Physicians Formula Organic Wear CC Cream Review | 35ml, US$14.35
This is the first time I'm using something from Physicians Formula and it's from their Organic Wear line where all the products are said to be 100 percent natural and 70 perecent organic.
Even though this is marketed as a CC cream, it really works like a liquid foundation and an excellent one to boot. I've been looking for a good organic liquid foundation that applies like a dream and this fits the bill! Not only does it color correct and even out my skin tone, it is easy to apply, truly feels weightless on my skin and doesn't cake or dry up even after a few hours, especially under my eye area. The coverage is medium sheer and is buildable. Sometimes I set this with a powder, but I can go without and the CC cream doesn't oxidize or streak after a few hours.
Besides color correction, I also learned that the Physicians Formula Organic Wear CC Cream contains skin-nourishing benefits to deliver brightening and complexion-enhancing properties. In addition, I'm satisfied that this comes with an SPF of 20–not high like my sunscreen of SPF30 but still good enough for a makeup product.
Check out my full review here. Get the 35ml Physicians Formula Organic Wear, CC, Color + Correction Cream from iHerb.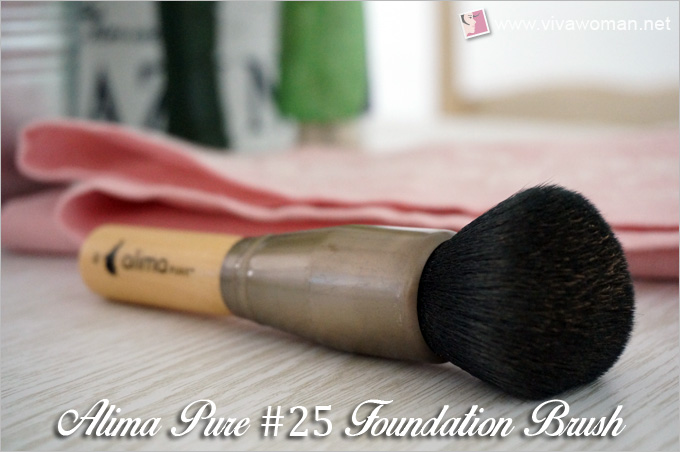 Alima Pure #25 Foundation Brush | S$46
This year, I managed to try a few foundation brushes and out of which, I like two of them. However, between the two, the Alima Pure #25 Foundation Brush is my wonder brush! I wasn't expecting much when I first use this brush. I thought I might have to resort to my other face brush to do the job well but I was wrong.
Turned out, the Alima Pure #25 Foundation Brush is a great asset when used with the Alima Pure mineral foundation and for that matter, any other powdered foundation. It doesn't accentuate my pores or lines even after applying a few layers of foundation. More importantly, it's so soft. I'm completely sold! No wonder this foundation brush has a cult following! Okay, it's rather costly but this brush is DA BOMB!
Check out my full review of the Alima Pure Mineral Makeup range here and to get the product in Singapore, check out natureLova.
2015 Resolutions
I've stopped making resolutions for a few years but I was inspired to make a list for 2015. One of them involves more me-time so this coming year, you'll see more of spa reviews. In fact, I've booked a slot this Friday at a nice garden spa and am hoping it'll turn out amazing. Thing is, it's a nice place but I've also read some poor reviews on their level of service so we'll see.
Another resolution is to declutter and that would mean reducing my beauty stash and downsizing my wardrobe. As it is, I've begun organizing my bags. Many of them used to be strewn on my chair and floor but I've since organized them neatly in a cupboard.
So that's it! A roundup of my favorite beauty products in 2014 and my beauty-related resolutions in 2015. Did any of the beauty products I'd mentioned make it to your favorites? Or have you made any new year resolutions that you can share with me? In the meantime, have a restful night, everyone! Enjoy your new year tomorrow and may your 2015 be filled with many wonderful good days! (#k8SjZc9Dxk_#k8SjZc9Dxk)
Comments