Turning 50 this month and sharing 7 tips to looking youthful without Botox or fillers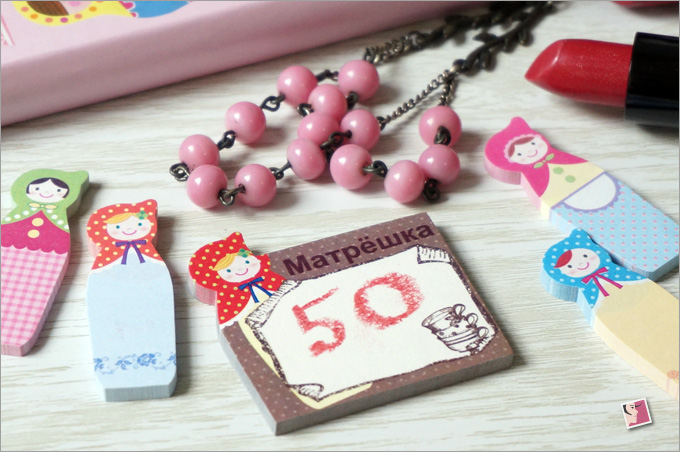 A number of people have told me that I look much younger than I am. A few actually thought I'm in my early 40s. So I suppose I won't get mocked or mopped for sharing my tips on how to achieve youthful looking skin without going for Botox or fillers.
While I wouldn't claim that my tips are unusual, neither are they the typical "drink more water" or "sleep at least 8 hours a day" spiel. In fact, these two aren't even part of the list.
But you can be assured that the tips you'll about to read are from someone who is extremely conscientious about skin care. This is a long post–you've been warned. So if you're ready to find out, let's jump in!
1. Use a sunscreen with active ingredients and no alcohol
I've always been a little obsessed about looking youthful. But this obsession did not begin until my late twenties. I also did not begin using a good sunscreen till I turned 36. Yet I was very adventurous—doing many kinds of outdoor activities without protecting my skin properly.
The thing with sun damage is, it creeps up on you gradually. So over the years, my face developed a number of sun spots. One of them became so large and obvious that I'd it lasered off when I was 36.
I often wonder how my skin would have turned out had I been more diligent with sunscreen back then. That's why the only advice I shared recently when asked for tips to give my 24-year-old self was "to use sunscreen". But then again, there were few choices of sunscreen. I don't even think there were good ones to begin with.
But thank God all those years of sun exposure did not break down my skin collagen and cause my face to look crepey.
Anyway, the doctor who lasered away my sun spot recommended me a mineral sunscreen containing zinc oxide. That began my love affair with zinc oxide. Although I've used chemical sunscreen but a zinc oxide mineral sunscreen is always my default choice.
Technically, a chemical sunscreen is more potent because it usually comes with a number of sun protection active ingredients. However, if your skin is prone to pigmentation, I would recommend you to steer away from chemical-based sunscreens because it can cause your pigmentation to multiply very quickly.
Also, stop selecting sunscreens based on texture alone. And don't just rely on blog reviews that rave only based on how well the sunscreen applies or how high the SPF is but tell you nothing about its actual sun protection abilities. Learn how to read the ingredients to know which ones really provide both UVA and UVB protection.
If you are choosing a mineral sunscreen, go for one that contains at least 20 percent zinc oxide. My all-time favorite is Marie Veronique Everyday Coverage SPF30 (affliate link), which I have been using for over 5 years because I think it's the best.
If you still prefer chemical sunscreen, go for a European brand (Avene, Vichy, La Roche Posay) because they usually contain Tinosorb and Mexoryl, ingredients that are well tested to provide broad spectrum protection. The Japanese ones, unfortunately, usually contain alcohol. So I'm less incline to recommend.
2. Double cleanse using gentle and effective cleansers
Long before I'd read about double cleansing, I was already doing that–just once, at the end of the day. Somewhere along the way, I was sold on the idea of pre-cleansing.
So as soon I began wearing makeup, I've always been using a cream or milk cleanser to remove my makeup, followed by a gel cleanser. This remains as my skin care routine for nearly 30 years till today. I also use a cream cleanser in the morning.
My mantra toward cleansing is: use products that are gentle and effective. That's why I favor cream or milk cleanser over oil cleansers because I find the latter too drying for my skin. Perhaps some of you will disagree but IMO oil cleansers cleanse too well that they can remove the natural lipids on our skin.
As it is, I've been thinking about dropping the gel cleanser even though I've always ensured that what I'm using contains no SLS, SLES or ALS. Perhaps I'll try to do a double cleanse with cream cleanser and finish the routine off using micellar water. Let's see…
So my advice? I strongly recommend double cleansing just once, at the end of the day, and make sure your cleansers do not contain harsh ingredients.
3. Pick products containing active ingredients
Speaking of ingredients, I've to admit that I am a skin care snob. I'm extremely selective about what I use on my skin. This is the only reason why I went the natural/organic route.
I'm not saying that natural and organic skincare products are the best, but the authenic and good ones do eliminate some of the less-than-desirable ingredients. From my experience, they can do wonders for your skin if they contain active ingredients that perform.
What's the number one active ingredient to look out for? I'd say vitamin C because it offers collagen building and skin brightening benefits.
Marie Veronique offers some good vitamin C serum–the Vitamin C+E+Ferulic Serum. Otherwise, Odacite is another brand to check out. If you prefer something cheaper but still effective, look up iHerb (affliate link) for brands like Andalou Naturals or Mad Hippie.
4. Use facial oil at least once a day
My love with facial oil began as early as 2008. And having used facial oils for over five years now, I can vouch for their benefits and tell you it's the one product you need to try, no matter your skin type. I have combination skin and my skin has not turned oilier because of using facial oil–whether I use it once a day or twice a day.
I've explained that facial oils works because they do not include additives. This means you are reaping the best ingredient neat. A lot of creams have additives such as silicones, which IMO, interferes with product penetration. You don't have to believe me of course but you might like to know that there is an upward trend for facial oils going by the increase in offerings. Heck, even Korean actresses use face oil diligently.
Also, some facial oils provide limited amount of sun protection–examples include red raspberry oil, coconut oil, sesame oil, etc. They're a good complement to your regular sunscreen. I use the Marie Veronique Protective Day Oil (formerly Oil de Jour) daily before the Everyday Coverage. It contains red raspberry oil and astaxanthin.
Although I started out using single oils, I really prefer mixed oils because they perform better for me. Check out my post for some recommendations on facial oils to try. If you find that selection expensive, may I suggest you to check out iHerb. They have pretty cheap and good ones.
The only thing that irks me about facial oils is, they can turn rancid very quickly. In my experience, those containing sweet almond oil are particularly at risk. You just have to use them quickly or maybe add vitamin E to try prolong the shelf life.
5. Massage your face once a day
I think I started massaging my face regularly since 2009. I do it at least once a day whenever I am washing my face. Despite being avid about skin care, I am quite lazy. So massaging while washing my face spares me from having to set aside time and facial oil for the purpose.
I adapted my massage technique from Tanaka Face Contouring. It's a simple 3-minutes massage that aims to lift up my face and to prevent nasolabial folds. Or search for "tanaka massage cheat sheet". You don't have to follow the whole works. Just understand how to drain the lymph nodes before and after the massage–whatever is in between can be customized according to your needs.
6. Take a skin care supplement daily
This has been my skin savior. I don't think my skin will look like how it is now if I hadn't eaten skin supplements containing collagen daily.
I began taking collagen supplements from Imedeen in my late 20s for maybe a year or so and then I stopped. It was only in my mid-40s that I resumed. This time, I turned to AFC from Japan.
Doctors and experts will tell you these supplements do nothing but it works for me and scores of others who are taking them as well. In fact, I can almost see a remarkable difference when I stop consuming them.
But do note that taking such supplements will make you look kinda fat. When I was checking my photos recently, I thought my face looked like I'd Botox. LOL.
And for those who are adverse toward taking supplements, let me just assure you that you can skip this tip. You can always try to eat foods that are high in collagen eg. Avocado, fish, meat. As for me, I'll continue eating supplements because between supplements and Botox, I think the former is a healthier option for me.
7. Poo daily
I'm just going to give this tip very plainly: make sure you poo daily. I can't begin to tell you how much problems I had when I was frequently constipated. Imagine dull skin and constant break outs? Not fun at all.
But I had that reversed once I completed a 2-week detox and upped my intake of fiber in the form of brown rice, apples and kiwis. I also eat dried prunes or apricots whenever I feel constipated.
So there. My seven tips to looking youthful without Botox or fillers. And this is how I look without makeup. I know my complexion ain't flawless but the point here is that it isn't wrinkly.
I didn't cover diet as part of my tips because I'm not very consistent on that count. But I try to eat as healthy as possible and I try to avoid eating too much sugary and cold stuff.
I should also highlight that there are some things I rarely do even though they are popular beauty tips promoted by other bloggers or experts.
I don't go for facials very often–maybe once or twice a year now. I suppose I should increase my visits but I'm usually hard pressed for excess time. I also don't use sheet masks very regularly. In fact, I use them mostly when I travel.
But things are changing as I write this. Turning 50 is an excuse to introduce new routines and indulge in special skin care. Perhaps I'll go for more facials from now on, or I might even consider some aesthetic treatments to get rid of my pigmentation. Who knows?
As for now, I'll just keep to these tips and rely on my Lord to renew and maintain my youthful looks. #k8SjZc9Dxk#k8SjZc9Dxk
So what do you think of these tips?

Comments