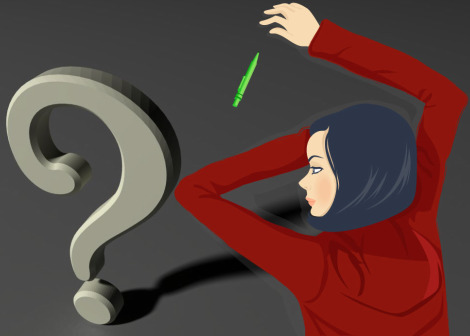 Who writes and designs for Viva Woman?
Me, Sesame. I'm the blogger and the blog editor. There is not much design to the blog but I create all the blog headers myself using Illustrator and/or Photoshop.
Is Sesame your real name?
My son asked me that question befiore and he deduced that Sesame is my "fun" name. Yeah, Sesame is my online pseudonym and no, it's not because I'm a fan of Sesame Street. Think herb! But I've been using this name for a long time and hence have adopted it as a professional blogging name. I have business cards with this name printed.
How old are you and are you a full-time blogger?
I'm in my 40s and I'm not a full-time blogger. I have a full-time job. This is why I can't always commit time to attend events when invited or reply to emails as promptly as I should.
Where are you based?
I'm based in tropical Singapore. Yes, Singapore in South East Asia. That little red dot on your map if you can even see it.
Are you a social media expert?
I am no expert but I developed an interest in online media back in 1999 and had created some entertainment websites back then. My experience is really in PR and marketing. I've been blogging since 2005 although I started Viva Woman only at the end of 2006.
What is your blog's focus?
This is a beauty blog with a keen interest on natural, organic skincare and cosmetics. So I'm very selective about what I cover but I do review cult beauty products if they appeal to me. In addition, I also have a weekend edition of fashion commentaries.
How often do you post?
I post almost daily and it's usually in the morning, Singapore time. You can get updates by signing up through my RSS feed or email alerts.
Are you a beauty expert?
Not an expert but definitely a beauty aficionado who is obsessed about staying youthful looking. My job is totally non-beauty related. I blog out of a personal interest and most of my writings are based on personal experience, interviews with skincare experts or through research.
Do you cover topics in cosmetic surgery?
I am sometimes asked to write on such topics such as vaser liposuction but I rarely do, unless it is meant for discussion.   And I haven't had cosmetic surgery nor have I done any botox treatments if anyone is interested to know. I only had a couple of IPL sessions in 2006 out of curiosity but that was it.
Why do you have so many entries about sunscreen?
I am obsessed with sunscreen. It is actually to make up for the lack of applying proper sun protection in my younger days, resulting in badly pigmented skin. Hence, you will find that I'm always telling my readers to be diligent with their sunscreen application, even when they're indoors. Anyway, many sunscreens have evolved to become skin care products loaded with antioxdiants and they're good for your skin as a whole. My preference is for mineral sunscreen containing only zinc oxide.
Do you really use only natural and organic products?
Yes, mostly. I would say 80%. Other than cosmetics and sometimes body or haircare range, I use mostly natural products on my skin. I do experiment with chemical sunscreens and also cult products if I'm enamored with them.
Do you buy all the products you review?
Some of them. Others could have been sent to me for review. I will always tell you how I get the products in my post.
What's your review policy like?
I will only review products that I'm keen to use. Sometimes, I have guest reviewers to test and write about the products. Additionally, Viva Woman operates on the basis of editorial integrity and independence. This means that honest reviews are always given, regardless of whether the product was purchased or sent complimentary to Viva Woman. Read my full disclosure policy here and also this post I wrote about collaborating with bloggers.
Why won't you cover my press releases?
Like the other media, I really enjoy news scoops. Viva Woman is not a mouthpiece for any brand. I will only cover the information if it adds value to my readers. However, I may announce it on my Facebook page.
Why won't you attend my events?
I need to maximize the little time I have outside of working hours. If your events are not in my niche, then it's unlikely I want to write about it. Hence, I would appreciate that you let me know what you're launching or announcing so as to allow me to make an effective decision whether I should attend your event. That'll save everybody time and agony. I know the works of PR and will always respect embargoed information if they're indicated as such.
Can you take down the post you wrote?
Why should I? Unless you can prove that I've violated your copyright in some ways; otherwise, do not expect me to remove my posts just because you don't like what I wrote.
Can I write for your blog?
Of course. Do send me an email first regarding your topic of interest and we can bounce off ideas from there.
Why don't you respond to my email?
I don't blog on a full-time basis so juggling multiple tasks a day can be a challenge. Those tasks include logging into the computer and replying to emails. If your email is a genuine request, I will try to respond when I can.
Why did you take down my comment?
Comments that are sales oriented or incite hate are always removed. So are comments bearing SEO names to promote your company, products or websites. Or anything that is deem as promotional in nature.
Can I share your blog posts on my blog or forums?
You can link to my post, but do not copy it in its entirety. Please read my copyright policy.  I hate copycats and splogs!
Can we exchange link?
No.